Makafui Kofi Woanyah has been hugely endorsed by NPP delegates in the Volta Region to continue serving as the Regional Chairman.
He beat competition from his former Regional Secretary, Joseph Homenya, and Pastor Johnson Avuletey, a former Regional Deputy Minister, to clinch victory.
Mr. Woanyah polled 188 votes out of 291 total votes, while his contenders shared the spoils of 100 and 3 votes respectively.
The GM Afeti Auditorium of the Ho Technical University was the centre of attraction on Saturday, where the 2022 NPP Volta Regional Delegates Conference was held.
An election scheduled to start at 9 am was delayed due to issues surrounding the compiled register used to conduct the elections.
The exercise, however, began at about 3:30 pm when the issue was duly resolved and contending parties came to a consensus.
294 delegates from the 17 constituencies converged to decide the fate of 34 aspirants who competed for the 10 vacant regional executive positions.
5 out of 7 incumbents managed to convince the delegates to retain their positions for another term to help the NPP break the eight in 2024.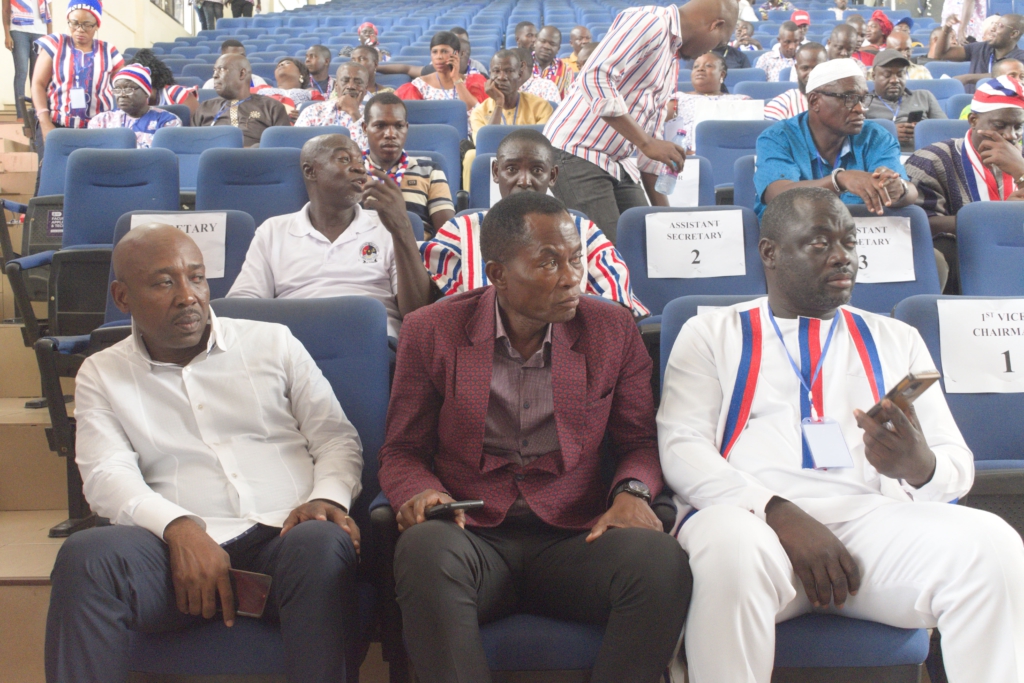 Makafui Kofi Woanyah, who had served as Regional Organizer, before becoming the Regional Chairman in 2018, beat competition from two others to maintain his position.
He asserted that the outcome of the elections indicates the delegates believe in the leadership that led the party into the 2020 general elections, where the NPP recorded an increase in its voting pattern in the Volta Region.
He said the delegates have exhibited that they are united and will support the Regional Executives "to consolidate their gains" made in the 2020 general elections.
Pope Yao Yevu polled 179 votes to win the Regional Secretary race, beating Enoch Amegbletor, Dr. Prince Sodoke Amuzu, and Kwesi Apenteng.
Emmanuel Korsi Bodja retained the Regional Organiser position with 207 votes. Wisdom Gakpo and Samuel Attachie Anku were retained as the Regional Treasurer and Regional Assistant Secretary respectively.
Hannah Ashade beat the incumbent Regional Women Organiser, Afi Agyagbo. Ken Ayim won the 1st Regional Vice Chairman position with 222 votes, with Steve Dela Klu occupying the 2nd Vice Chairman position.
Musashinu Adebayor was elected to serve another four-year term as NASARA Coordinator, while Destiny Prince Tetteh clinched victory in the Regional Youth Organizer race.