Residents of Manso Asaamang in the Amansie West District of the Ashanti Region have rejected their nominee-Chief, Abusuapanyin Nana Asiamah, saying he lacked the necessary moral fiber to stir up community matters.
The Asantehene, Otumfuo Osei Tutu II, gave his blessing to Nana Asiamah's nomination by the Queen Mother, Nana Ekua Mua Boatema.
However, the residents have vehemently opposed the choice, through a news conference and a demonstration.
Clad in red armbands and headwear, the residents declared they will resist any attempts to impose Nana Asiamah.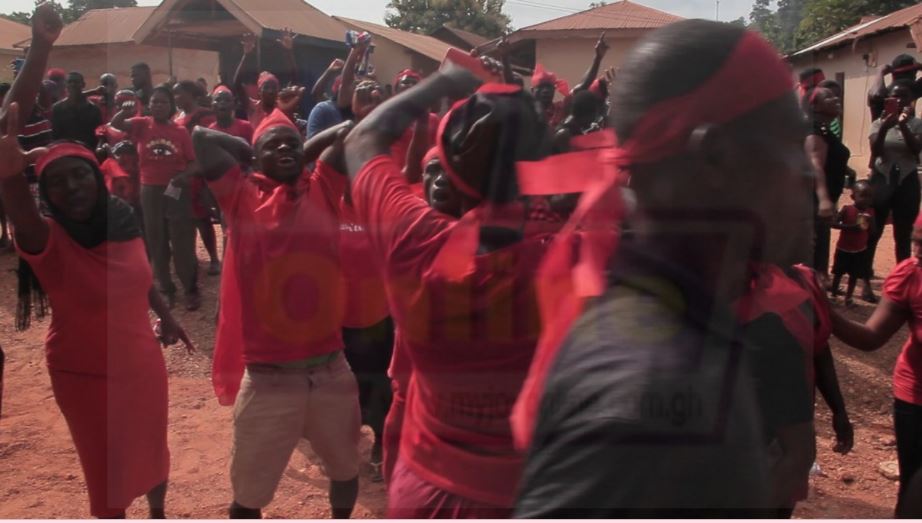 The Unit Committee Chairman of the community, Samuel Kweku Twum, alleged thatNana Asiamah has sold all of the community's prime lands for his own gains since taking office as the Abusuapanyin.
According to him, Nana Asiamah indicated in an engagement that the lands were sold to 'galamseyers' to deter foreign invasion and use the accruing revenues to develop the community.
Residents anticipated the mining proceeds would be used, among other things, to construct a CHIPS compound, teachers' bungalows, and boreholes. But a year later, nothing has been done.
Mr. Twum added Manso Asaamang has yet to receive its share of the deal after the community fought for the government's community mining project, and it was decided that the beneficiary community will take 3 percent each.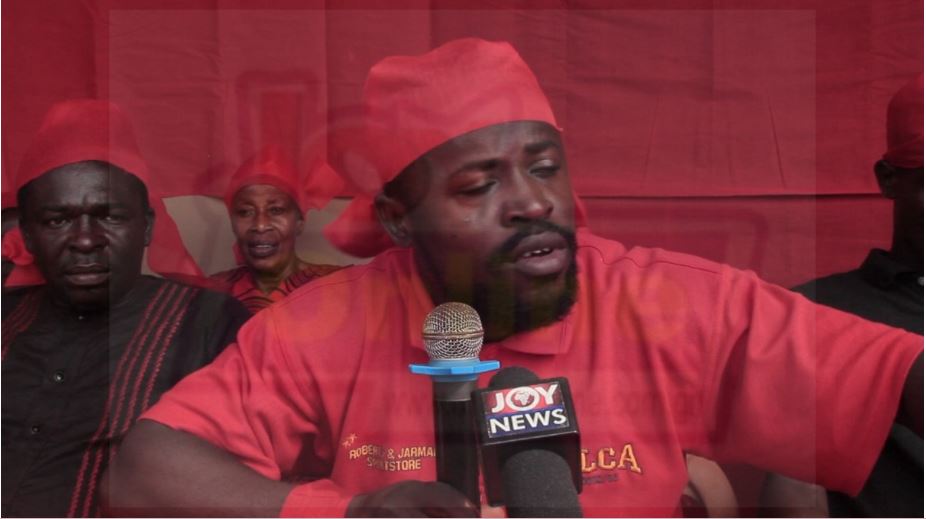 He alleged the Abusuapanyin sent a group of physically-built men and police officers to harass the community residents, forcing some of them to leave for no apparent cause.
Mr. Twum has consequently urged the Queen mother to reconsider her choice in light of the numerous allegations of wrongdoings by Nana Asiamah.
Some residents of the community have also voiced their displeasure with the nomination, claiming that he lacks the loyalty required to lead them.
Meanwhile, attempts to contact the nominee, Nana Asiamah and the Queen mother have been unsuccessful.