Nuhu Alimatu Sadia is 26 years, while Fuseini Fadila is 28-years-old. Both are trained health professionals in Health Science Education and General Nursing respectively.
Both come from humble beginnings, but their commitment to changing people's lives stems from their past experiences.
There is an adage "if you have ever had the bite of a snake, you would not even want your enemies to run into snakes."
Yes, personal life experience is what urges the two health personnel on to assist change the lives of the vulnerable.
"She was an 11-month-old girl called Abdul Latif Barakah who had a hole in heart and needed surgical support at KATH," That's one of the cases Alimatu Sadia had to handle.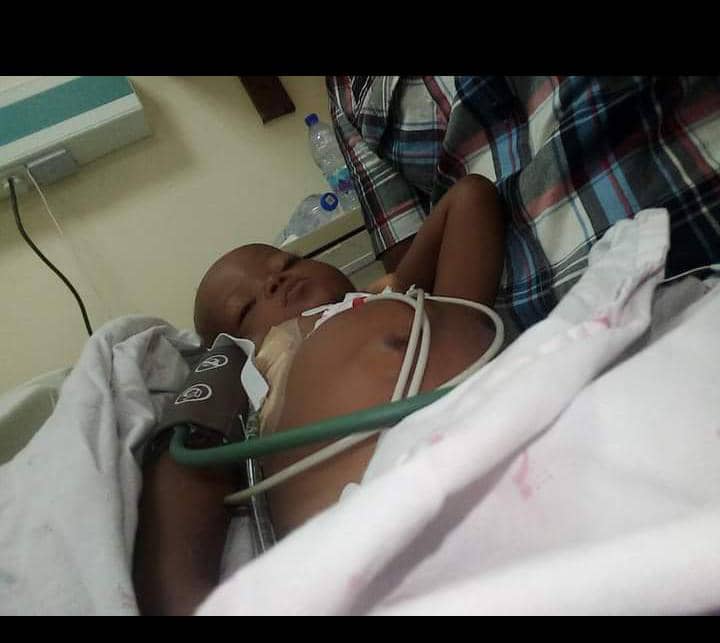 Barakah's family needed GH₵15000 to save the life of the little girl who was admitted at intensive care unit at Komfo Anokye Teaching Hospital.
Alimatu Sadia says Barakah's condition gave her time to reflect over the meaning of life because she knew what it meant to the family to lose a child.
Barakah is the parents' first and only child and losing her then meant waiting for another nine months or even more for another baby to arrive.
Like the proverbial saying, "a bird in the hand is worth two in the bush." Mr Abdul-Latif and his wife, Wasila Kamara didn't want to take the risk of getting something better which may come to nothing.
They had their child two years into their four-year marriage.
The couple who live in a humble home in Techiman had to turn to Alimatu Sadia for help.
Although, Alimatu Sadia was not financially sound to immediately support, she used her influence on social media to make major inroads.
"The father of the girl called me to help save his daughter's life. All I could do was to help raise part of funds," Alimatu says.
A concept was developed and shared among friends through social media including Facebook.
In a month, over GH₵5000 was raised from the public. The rest of money was raised by family and friends to save little Barakah's life.
"She survived her surgery and now healthy," Alimatu states.
Barakah is now two years and becoming stronger than ever.
It took less than 48 hours for the surgery to be done.
Doctors were on strike at the time, but if a queen deserves to live her life like a championship final, she will have an extra time.
February 11, 2020 will always be one of the memorable days for Barakah's family.
Her father says, he couldn't celebrate the moment, but deep down, it was period of joy.
"I was really turned on," Barakah's father says.
Comfort and inexplicable sense engulfed Alimatu Sadia's heart.
"They sent me pictures and I went straight to inform my team and donors, they were all anticipating good news."
Between January 2020 and now, Alimatu Sadia's organization named myhereafter project has supported 17 health cases by raising funds for them through social media.
Four children with severe health cases brought to the organization's attention died due to lack of funding to pay their medical bills.
Initially, the aim of myhereafter was to provide vocational training, but the focus needed to be shifted to healthcare and well-being due to the increasing number of cases brought to her attention.
"We are currently rolling out a project dubbed 1CHILD_1NHIScard," Alimatu Sadia discloses.
According to her, health insurance card combined with proper healthcare education will reduce number health complicated cases in the country.
Alimatu Sadia's spirit of reaching out to vulnerable people is no different from Fadila's. Same mission, but different stories.
In 2020, Fadila met a mother of two children who was abandoned by the husband due to her poor health condition.
30-year old Domo-Emwim Tampor was diagnosed of Ameloblastoma at West Gonja Hospital in the Savannah Region.
Madam Tampor had puffy mouth and swollen lips. She could neither eat nor drink.
Fadila became aware of Madam Tampor's condition on social media.
Madam Tampor needed about GH₵20000 to undergo surgery at the Komfo Anokye Teaching Hospital.
Fadila had to raise money from friends for CT scan, Magnetic Resonance Imaging (MRI) and histopathology.
It took a month for 30-year-old woman to undergo these medical processes of life saving at the second referral hospital in Kumasi.
Madam Tampor has now returned to her marital home. She now looks much stronger than ever and can eat by herself.
JoyNews revealed the husband abandoned Tampor due to frustration. Her relationship with the two children has become as intimate as ever.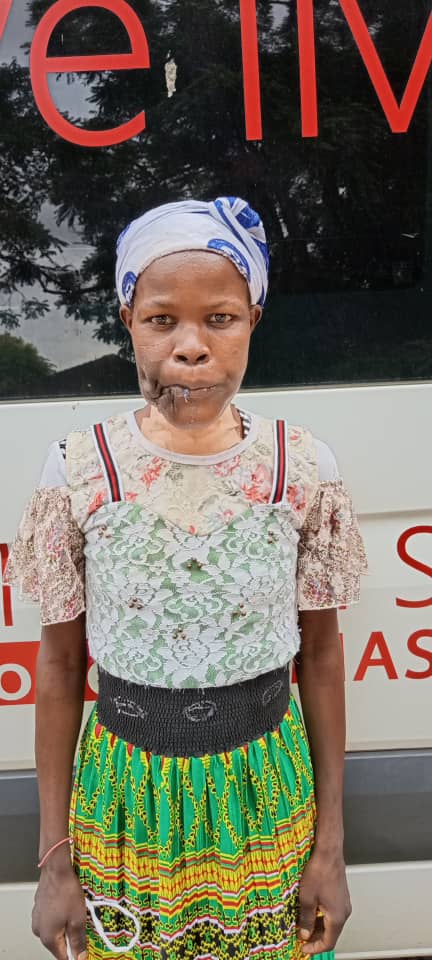 But another case that hit Fadila's heart was a 35-year-old woman jailed over ¢1,200
Tani Yasigna stole her boyfriend's iPhone to sell for her child's upkeep. 
Fadila came to the rescue to pay the money and Madam Yasigna was released from the prison.
She was to serve an eight-year prison sentence at the Tamale Central Prisons.
Madam Yasigna now works at a bakery industry in Tamale.
Having been raised by a single parent, Fadila says it will be a disservice on her part not to help the underprivileged.
Over 2 thousand people have been involved in various transformation programs through Fadila's organization, Tiyumba Hope Foundation.
Fadila says she would continue to create change and support society's least privileged until she could do nothing.
Alimatu Sadia and Fadila are like Siamese twins in their pursuit of social change. They are following the same path, preaching the same word and building a society of resilient people.
It would only take very experienced medics, many years of hard work, to separate them from the service they provide to humanity.
DISCLAIMER: The Views, Comments, Opinions, Contributions and Statements made by Readers and Contributors on this platform do not necessarily represent the views or policy of Multimedia Group Limited.