The Asantehene, Otumfuo Osei Tutu II has given his backing to the new Land Act.
According to him, the Act will bring sanity to the land sector by addressing major challenges related to land administration in the country.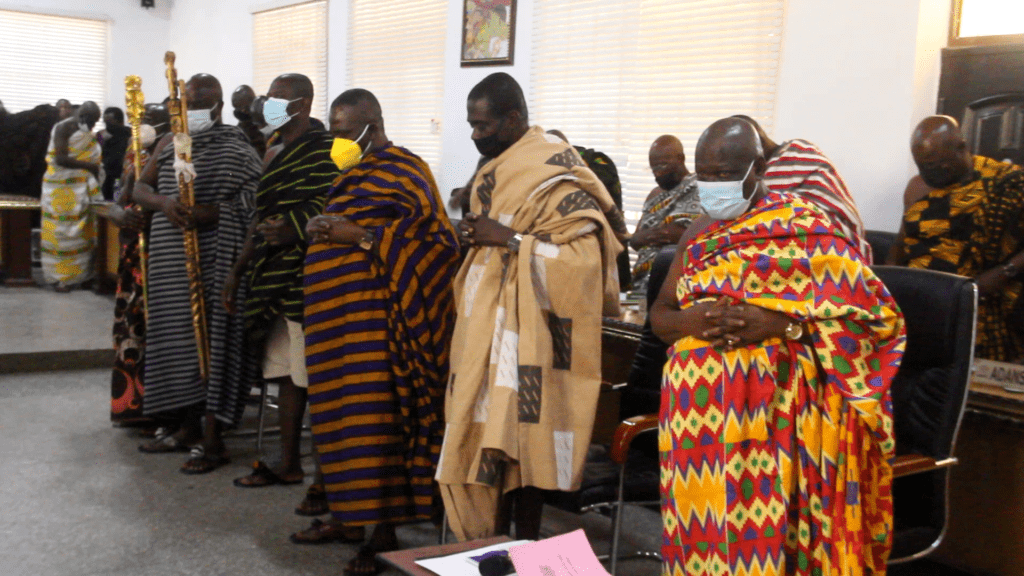 He has, therefore, instructed his chiefs to observe the provisions, emphasizing that non-compliance will be punished.
He was speaking at a General Meeting of the Ashanti Regional House of Chiefs where members were sensitized on the new Land Act.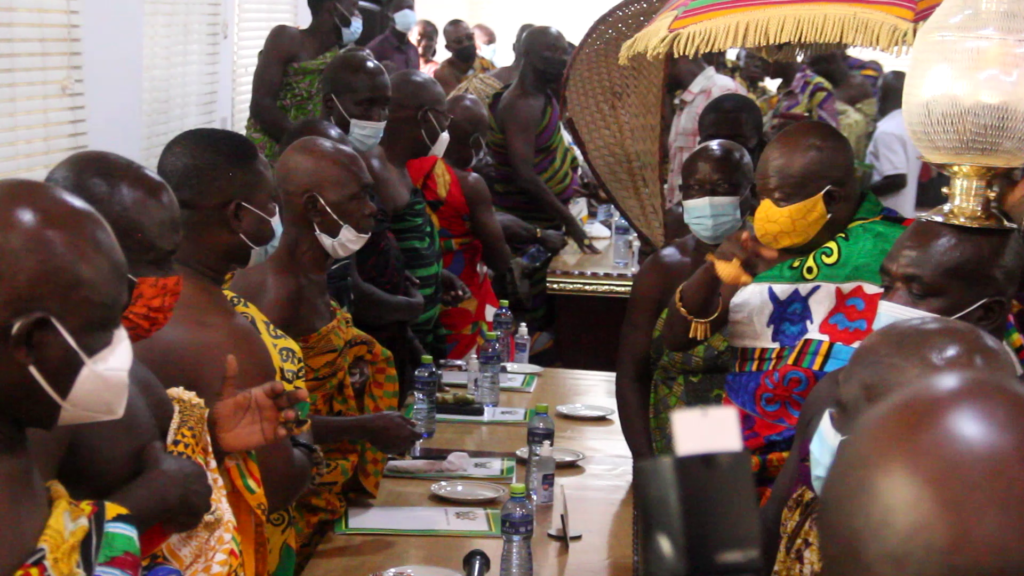 Ghana's new Land Act, 2020 (Act 1036) introduces innovation into the country's land management.
It assists in informing the public of its rights and interests in land acquisition and possession.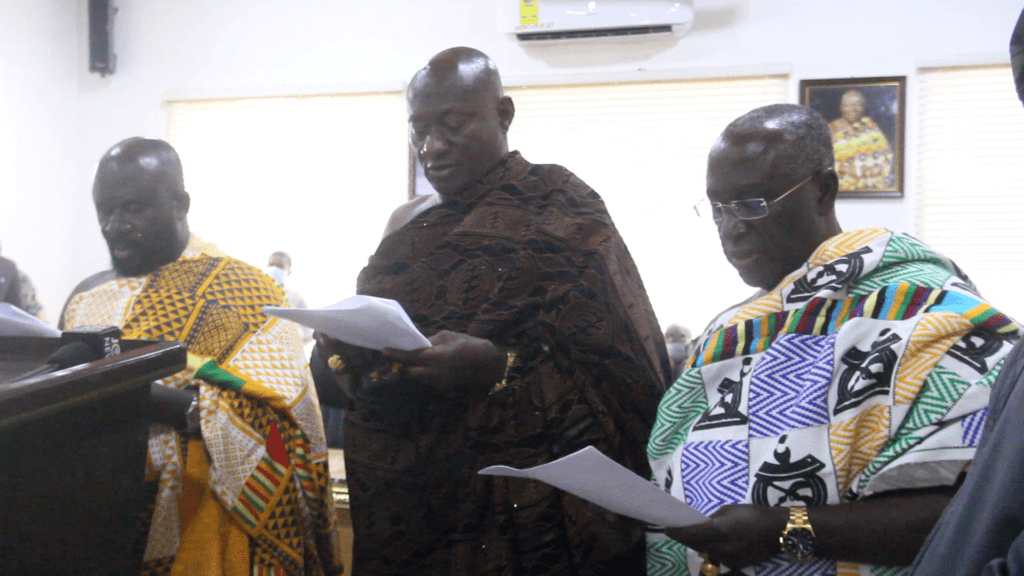 It also improves the security of land ownership and enhances public accountability in land administration.
The Act consolidates existing laws on land and land administration, aimed at harmonizing these laws to ensure sustainable land administration and management as well as an effective land tenure system.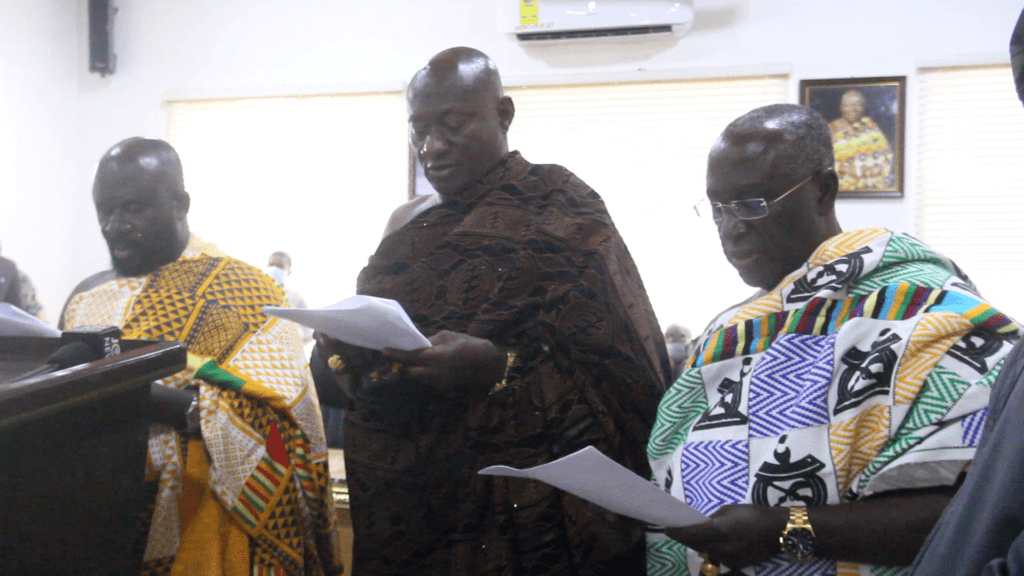 Otumfuo Osei Tutu II urged the chiefs to be tactical in resolving land issues and seek the intervention of the courts when necessary.
The Act, among others, charges traditional authorities as custodians of lands to establish Secretariats where land documentations can be kept and referred to with ease.
The Act also requires the traditional authorities to register all their lands with the Lands Commission before they sell out to the public.
The Asantehene is convinced that multiple sale of land to different persons would be eliminated.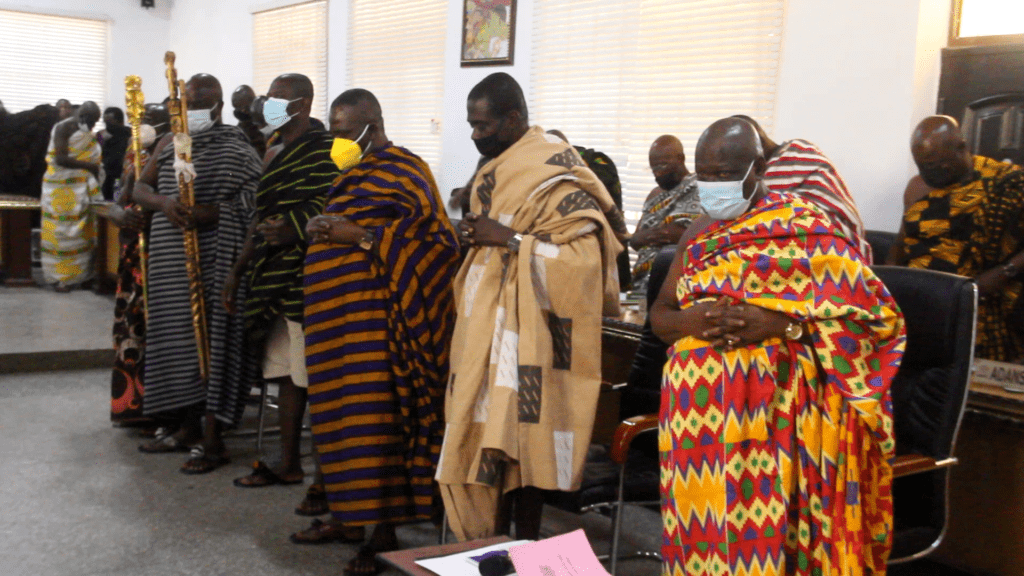 He said all the provisions in the Act will bring sanity to land administration in the country.
The Minister of Lands and Natural Resources is expected to be invited to further explain certain provisions contained in the Act pertaining to mineral exploration on a particular land.
The Court of Appeal Judge, Dominic Denis Agyei, sensitized the chiefs on what the Act stipulates.
Meanwhile, three Paramount Chiefs were inducted into the House as Members.
They are; Barima Amankwaah Adunan II -Kuntanasehene, Okogyeasuo Adu Gyimah -Asamanghene, and Akyamfuo Asafo Boakye Agyemang-Bonsu -Akwamuhene/Asafohene.End