District Grand Lodge of Ghana has donated a specialised ultra-low freezer to Kumasi Center for Collaborative Research (KCCR) to store test samples for Covid-19.
It is expected to enhance the centre's capacity and reliability in the delivery of test results.
Scientific Director at KCCR, Prof Odame Philips, says the gesture will ensure samples are stored and cross-checked for future purposes; a move he explains will boost the centre's research approach to the fight against Covid-19.
KCCR and Noguchi Memorial Institute have been hit with testing kits and tools deficit, resulting in a slowdown of Ghana's testing capacities in the past week.
The new specialized ultra-low freezer will complement supplies due to arrive in a matter of days to boost KCCR's testing and tracing capacities.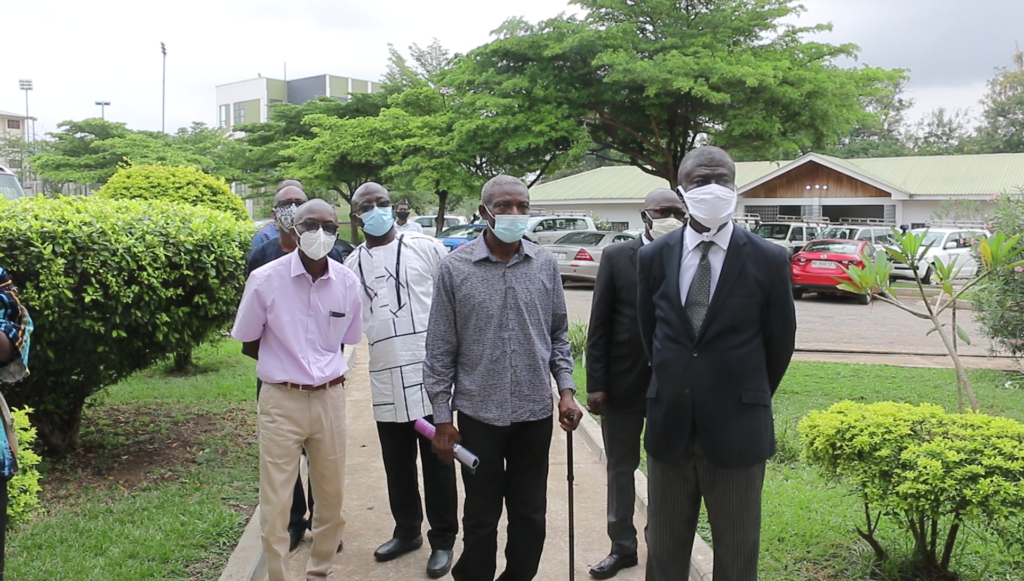 Professor Odame Philips described the ultra-low freezer as scarce medical equipment on the market which is very critical to laboratory works.
He explained that "the special freezer the District Grand Lodge of Ghana has donated can freeze samples as low as -86 degrees, so it is just not an ordinary freezer."
Professor Odame added that "because KCCR is testing many people we have lots of samples and sometimes we find it difficult to store them so this special freezer will increase our storage capacity and also ensure accurate test results."
He is also confident the ultra-low freezer will enhance the centre's research capacity as "we will be able to store old samples and crosscheck to verify and validate for accurate results and even help predict future occurrences."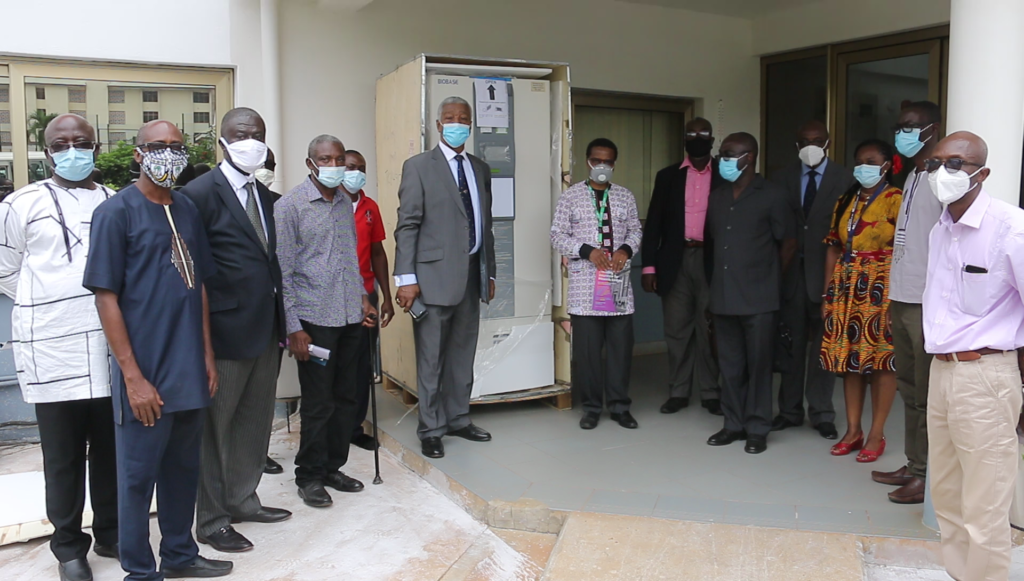 Freemasons of the District Grand Lodge of Ghana after presenting the ultra-low freezer to KCCR also donated food items to the Manhyia Palace Covid-19 Humanitarian Charity project.
Grand Master of the District Grand Lodge of Ghana, Isaac Owulaku Hood told Luv News that "the District Grand Lodge of Ghana is celebrating its 89th anniversary and as the senior Lodge in Ghana it is paramount to chart our principal course which is charity works, so in the face of the pandemic it is appropriate that we constitute a charity committee to raise funds to support the fight."
The Freemasons had already donated another Ultra-low freezer and 1,000 pieces of Covid-19 test kits to Noguchi Memorial Institute last week.
Mr. Hood explained that "the Charity committee came up with some amount to support the fight against Covid-19, and out of the fund we are also donating 200 bags of rice and 10,000 bottles of cooking oil to support Otumfour's bid in the Covid-19 fight.