Pernod Ricard Ghana, a subsidiary of the Pernod Ricard group, a leading producer of wines and spirits, in collaboration with Green Republic Project, has targeted to plant 10,000 trees over the month of June.
This is in line with its efforts to preserve the environment and ecosystems
The project was launched in Moree, in the Central Region, on June 5, to mark World Environmental Day. To begin the tree-planting project, Pernod Ricard Ghana planted 1500 trees in Moree out of the 10,000 targeted trees.
Speaking at the project launch, Eunice Osei-Tutu, the Sustainability and Responsibility Manager, Penord Ricard Ghana, said the initiative is part of the Company's commitment to nurturing every terroir and its biodiversity for today and generations to come.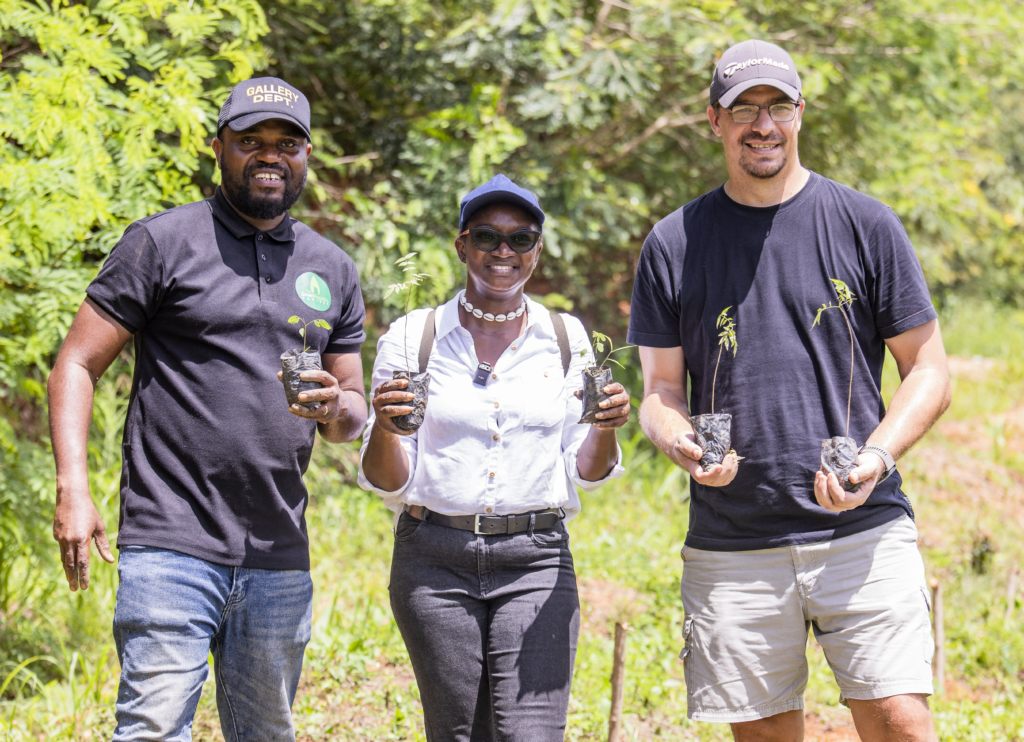 "In this month of June, which also marks the Green Ghana Day, we are planting 10,000 trees across the country, and we chose World Environmental Day as the day to launch this project at Moree.
"This project falls under one of the four pillars of Pernod Ricard's 2030 Sustainability and Responsibility Roadmap dubbed 'Nurturing Terroirs'. Under this pillar, we take action to nurture nature, the environment and biodiversity.
"This is because, at Pernod Ricard, all our products depend on a flourishing ecosystem. Even beyond that, as human beings, we need nature to thrive. So, we are here to contribute our quota to the environment so that this planet will continue to be sustainable for us and our children".
"To sustain these trees, we have partnered with the Green Republic Project which will ensure the trees continue to grow…Last year, in June, we restored a previously mined area at Kyebi in the Eastern Region where we planted 2,400 trees. This year, we are starting in the Central Region, and we will continue in the Northern Region", she noted.  
Nana Yaw Osei Darkwa, Convener of the Green Republic Project, said the project is in line with its campaign to plant 20 million trees in the country over a 10-year period.
"Green Republic is a youth social movement that seeks to sustain the environment. As a result, we also focus on trees because, without them, humans cannot live.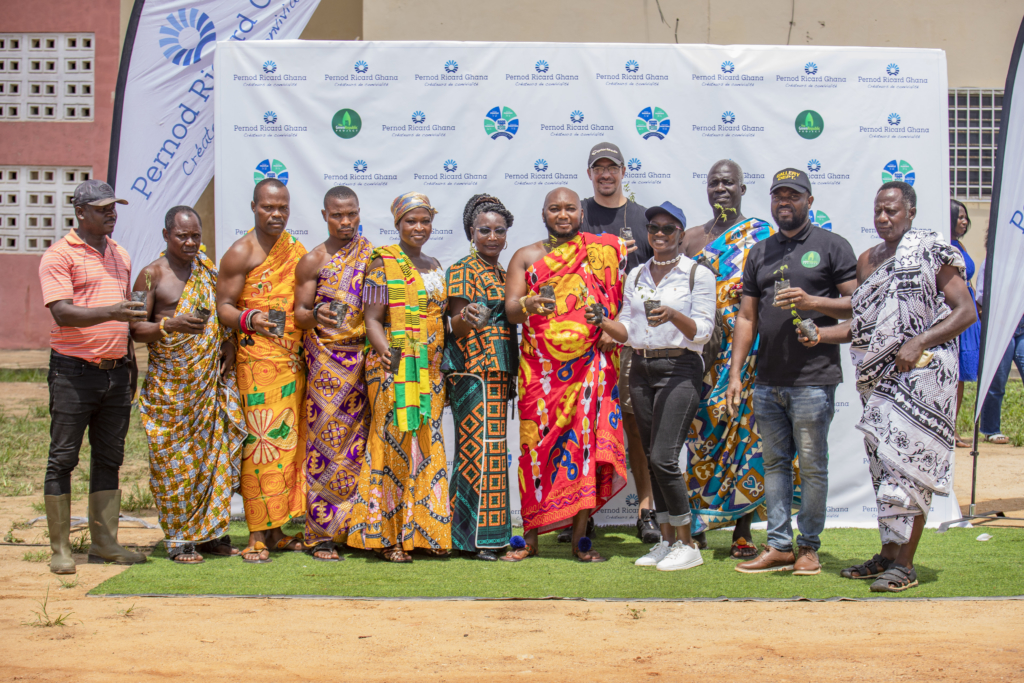 "We have a commitment to plant 20 million trees in the next 10 years and so we have collaborated with Pernod Ricard to plant trees at Moree. And as part of the Green Republic Project, we have the responsibility to ensure these trees survive". 
On his part, Nana Obokese Ampah, Regent of Moree and Apagyahene of Asebu State in the Central Region said he was elated to have Pernod Ricard Ghana and Green Republic plant trees in Moree.
"We had a very devasting incident at Moree a few weeks ago where tidal waves destroyed many homes, and I understand it was as a result of climate issues, so we are glad Pernod Ricard Ghana and Green Republic are here to not just plant trees but to also educate people on tree planting.
"I believe their presence here has encouraged the people of Moree to see the need to plant more trees".
He also admonished all Corporate Ghana, good citizens of Moree, and Ghanaians to come on board to plant trees on the shores of Moree and educate people to stop sand mining and exhibit good environmental practices.
DISCLAIMER: The Views, Comments, Opinions, Contributions and Statements made by Readers and Contributors on this platform do not necessarily represent the views or policy of Multimedia Group Limited.