UK media is reporting that a Ghanaian nurse who died of coronavirus in the UK shortly after giving birth to her baby also lost her father to the same disease just two weeks before.
According to the Daily Mail, a family friend has revealed that Mary Agyeiwaa Agyapong's father, Stephen, also died from suspected coronavirus just a fortnight earlier.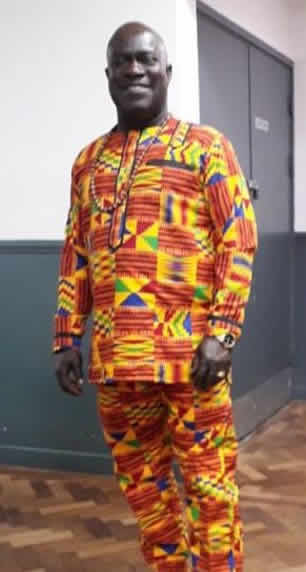 "The news has left Mary's step-mother, and Stephen's widow, Elizabeth Agyapong, reeling from the double tragedy.
"Speaking from the bedroom window of her terraced home in Wellingborough, Northants, she said: 'My head is hurting. My husband died and then my daughter. I have lost two lovely people in my life,'" the UK-based online news portal reported.
Mary died in Luton & Dunstable hospital after contracting Covid-19, the disease caused by coronavirus.
The 28-year-old lady who worked as a nurse on a general ward at the Bedfordshire Hospital for five years.
According to ITV news, her baby girl – also thought to be called Mary – was successfully delivered after an emergency caesarean section and is doing well.
It is not clear if the newborn has tested positive for Covid-19.
ITV News said that Ms Agyeiwaa Agyapong had been on maternity leave before being admitted to hospital.
According to the Daily Mail, Mary brother, Charles Agyapong said, "We are now mourning for two members of our family – first my father and now Mary. It is a very hard time for us. We need time to grieve."
A close family friend, Phyllis Agyekum, paid tribute to Mary with the following words:
"My lovely young girl and University mate. May your perfect soul rest in perfect peace. You were a kind-hearted and ambitious young lady. You were a daughter to us all very supportive and serviceable who respect and above all, a lover of God.
"You lost your father 10 days ago and you are also gone today. What a shock how can a father and a daughter die within 10 days.
"My dear daughter may the Almighty God save your soul in heaven till we all meet again,
"RIP Mary Agyapong a wife and a mother of two children."