The Volta Region Zongo Youth say the Ho Muslim community is a time bomb waiting to go off due to a protracted dispute over who occupied the Volta Regional Chief Imam position.
The youth claim the dispute, which has led to the closure of the Ho Central Mosque, forcing them to hold Al-Jumu'ah (Friday congregational prayer) in the open, is an infringement on their religious rights.
"The community is sitting on a time bomb due to the personal interest of some few people in our community", said the Deputy Secretary of the youth group, Alhassan Suradji, at a press conference in Ho.
Two individuals are claiming to be heir to the Volta Regional Chief Imam position following the death of Umoro Danjimah Hamza about eight years ago.
The former Deputy Regional Chief Imam, Anas Alfa, believes he is the successor, while Alhaji Muniru, the nephew of the late former Regional Chief Imam, also claim he is the rightful person to occupy the position.
This resulted in unrest in the Ho Muslim community, which almost led to bloodshed in March this year.
A swift intervention by the police restored calm when the two factions clashed over who should lead Friday congregational prayer in the central mosque.
Therefore, the mosque was closed to the public, compelling the faithful to organise prayers in the open.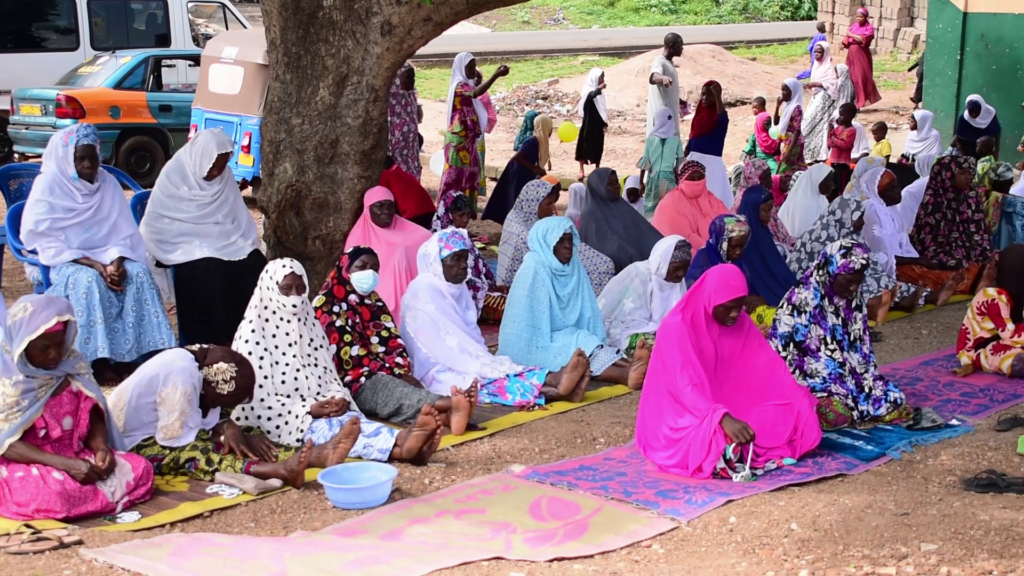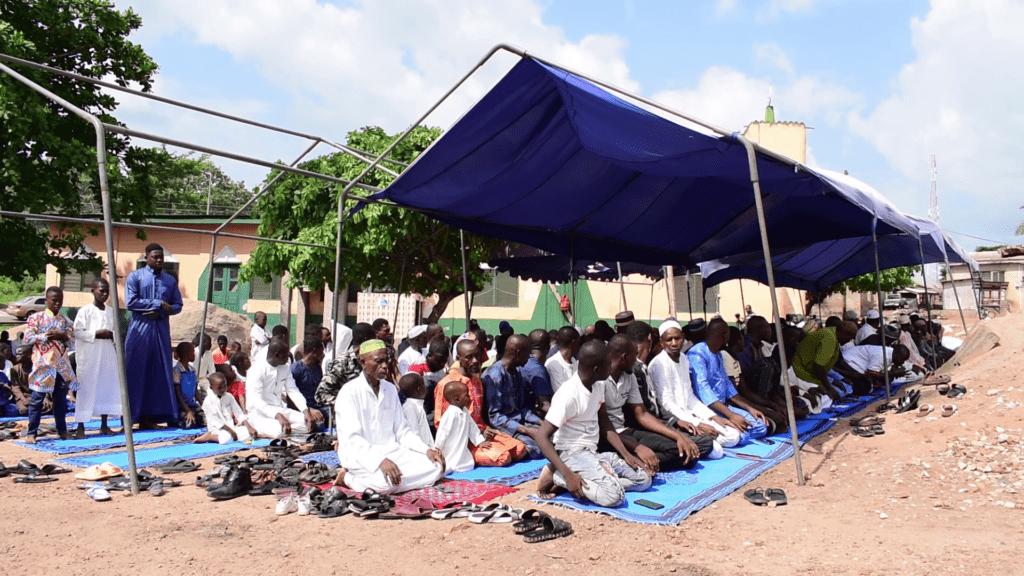 The Volta Region Zongo Youth registered their displeasure on the development.
"We are appealing to the Municipal and Regional Security Council to see to the opening of the central mosque as soon as possible since continuous closure of the mosque is against our fundamental human rights and also an infringement of our freedom of worship."
"We are, therefore, appealing to all the security agencies, stakeholders, and all-loving institutions of peace to do the needful and let peace prevail in Ho New Zongo", Alhassan Suradji appealed.
A verdict passed by the office of the National Chief Imam okayed Alhaji Muniru as the successor to the position, based on its findings.
The Youth, however, disagrees with the verdict and questioned the interference of the Asogli Traditional Council in selecting a leader for the Zongo community in the Volta Region.
"It would interest you to know that the verdict passed by Sheik Arimiyaw Shaibu (the Spokesperson of the National Chief Imam) that Muniru Ali should be the Volta Regional Chief Imam was unreligious and most especially un-Islamic because Sheik Arimiyaw Shaibu himself said that the 'verdict is based on neither the Quran nor Hadith but rather it is based on traditional rulers of Ho's choice'."
"So now the question is, can our leaders also do the same by selecting the rulers of Ho for them?" said Alhassan Suradji.
He further indicated that the Asogli Traditional Council denied sending a delegation to the National Chief Imam to discuss the dispute nor make recommendations on who occupies the Regional Chief Imam position.