Fans of Shatta Wale in Kumasi, in the Ashanti Region, were ecstatic to see the Dancehall artiste step into town for his 'Kumerica Invasion' tour.
He was welcomed into the Garden City with an adowa (Akan traditional dance) ensemble at the Kumasi airport.
This was followed by a drive through the city, where fans gathered around the artiste's car calling out his name and receiving an occasional sprinkle of cash from the self-acclaimed Dancehall King.
Shatta Wale is on tour in Kumasi to promote his Kumerica Invasion album.
The album features up and coming rappers from Kumasi, many of whom gained recognition during the Kumerica wave.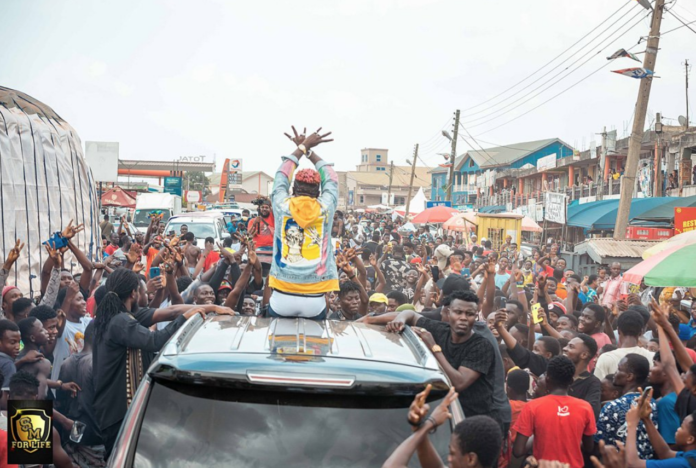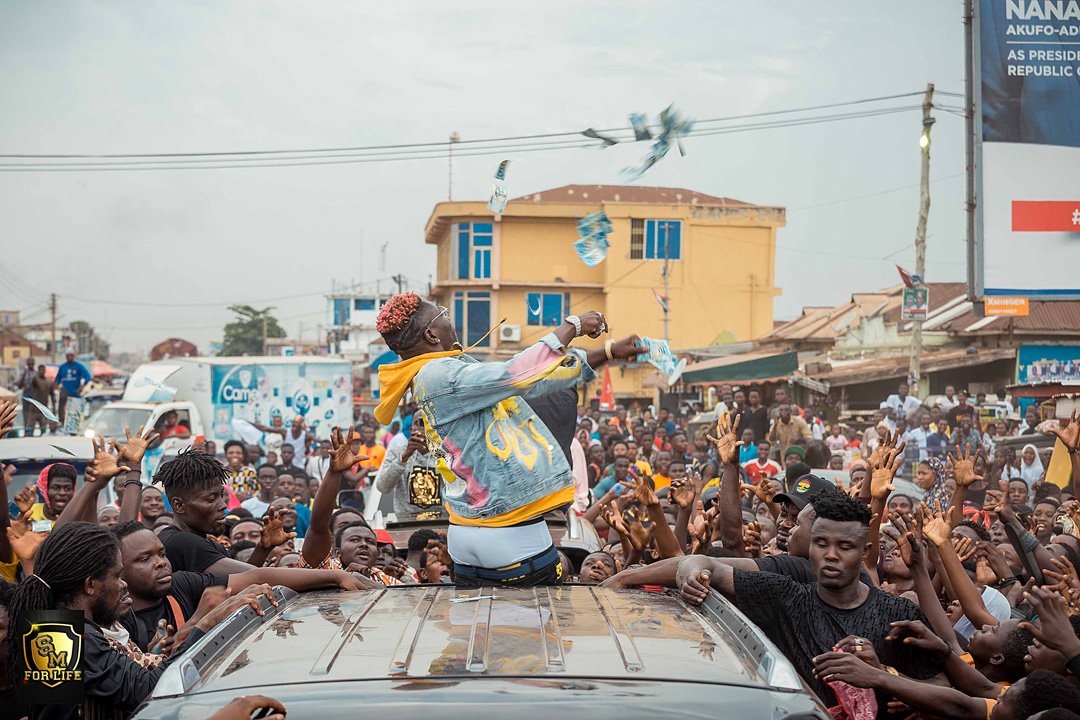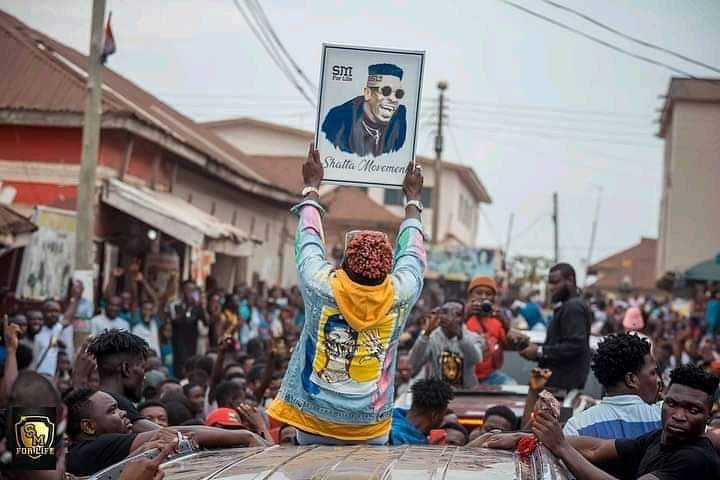 Shatta Wale in an interview on Hitz FM said the album was his way of putting the spotlight on some of these talented and underrated artistes.
In a video posted on Instagram, he was seen granting interview at various radio stations including Luv FM and Nhyira FM to promote the yet to be released album.