A group of lions escaped from a game park in South Africa for a day.
A police official said there were seen roaming around the Alldays area of Limpopo province on Tuesday morning – and residents were urged to be extra careful.
In total seven lions escaped from their cage at Ingogo Safaris on Monday night.
By Tuesday evening the lions had reportedly been captured.
Animal welfare campaigners say they are concerned about the health of the lions.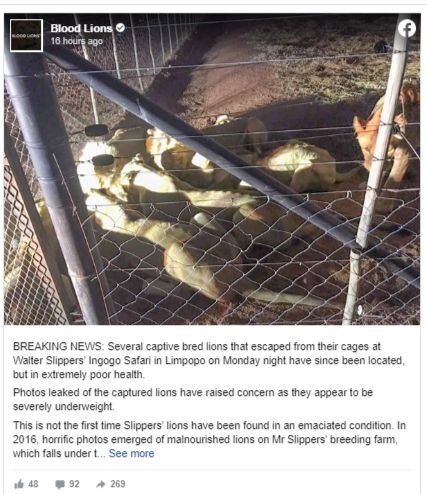 "Photos leaked of the captured lions have raised concern as they appear to be severely underweight," the Blood Lions group posted on Facebook.
This is not the first time lions have escaped from a park in South Africa.
Last year,14 lions were spotted roaming near a mine in north-east South Africa near the Mozambique border, also prompting warnings by local officials.