On Tuesday, people received some strange-looking push notifications from Twitter on their phones at around 12:30 p.m.
It appears a significant number of users got a few notifications in a row that all contained a mysterious combination of letters and numbers, followed by a colon and one or more digits.
Devoid of any context, Twitter users were quick to question what it all meant.
Twitter's CEO Jack Dorsey has already tweeted that the company is on it, promising in a tweet Tuesday that "We're seeing this issue too. On it."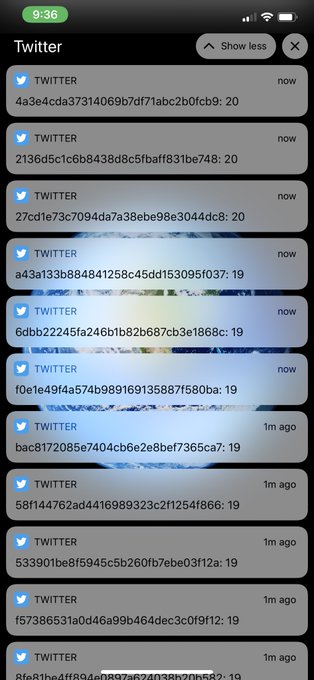 We're seeing this issue too. On it.
So exactly what is this apparent glitch about?
Is "2e1f6171d05a409e9531a2b139d69928: 14" an error, or a much more valuable clue? It's still unclear, but before long, the Twittersphere was full of questions.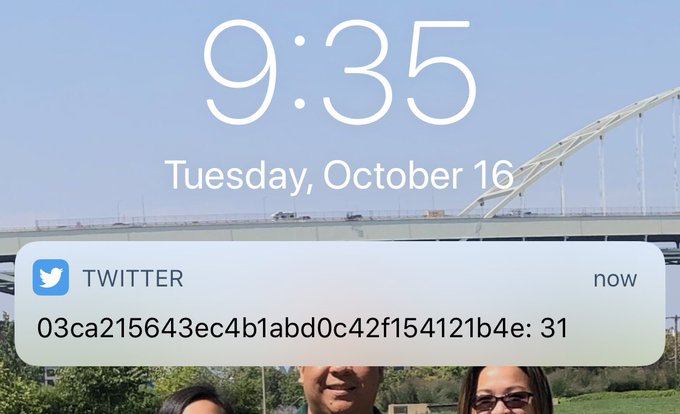 Looks like @Twitter is having a freak out moment after the last update. Anyone else having this problem?
Alex Griswold✔@HashtagGriswold

Anyone else get a weird Twitter notification just now?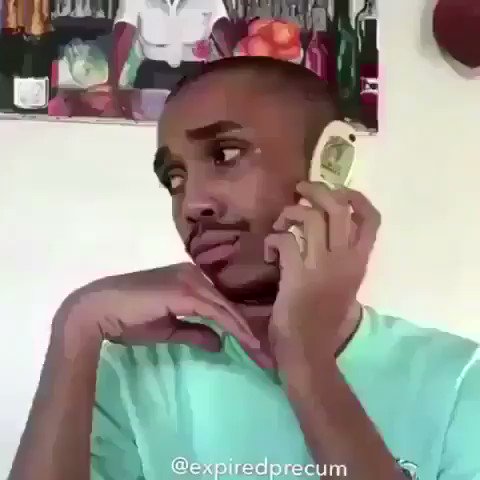 𝕤𝕡𝕠𝕠𝕜𝕪 𝕤𝕡𝕚𝕔𝕖@_trvly

twitter notifications: a4be60df51jse0

me:
Lovesmusic96 @Lovesmusic96

Am I the only person who didn't get a notification from twitter with all those numbers

BigFudge@Official_Jude_

The only notifications i gets thanks @Twitter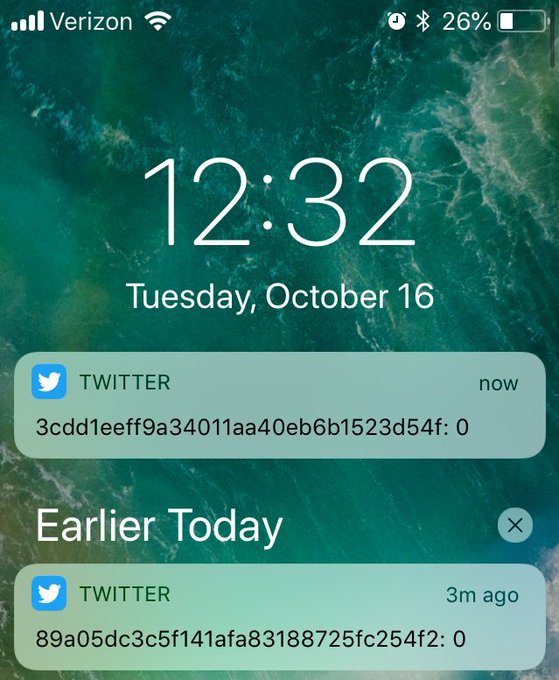 Anyone know what these random Twitter notifications are?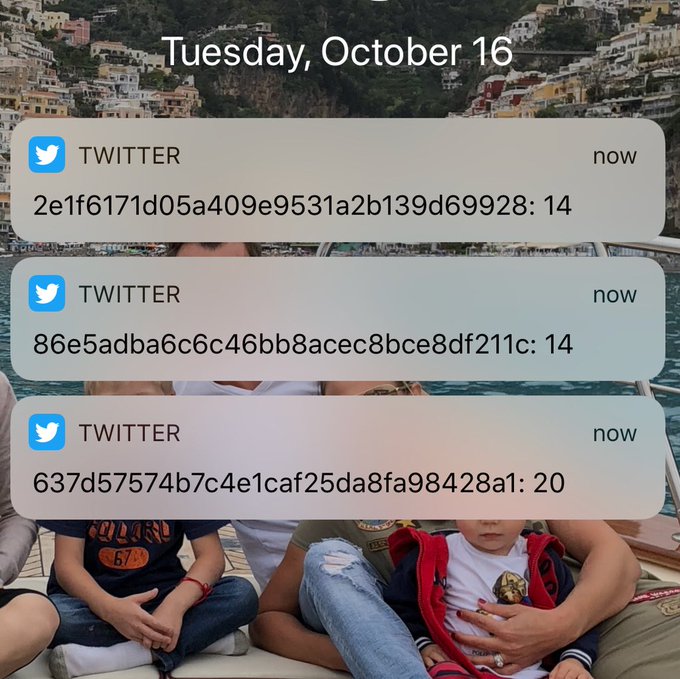 What's going on with all of these Twitter notifications? @Twitter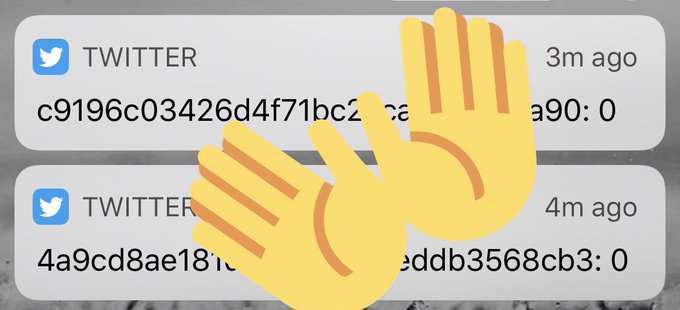 @Twitter what's the deal with these iOS notifications containing some sort of hashed data? @TwitterSupport @TwitterData
conspiracy theory: twitter is getting hacked by a higher force
---