In the mountains of Sicily a Nigerian woman is leading a battle to help rescue women like herself from a life of forced sex work.
Osas Egbon opened up a shelter for these victims of trafficking on the Italian island in January – the first of its kind created by and for Nigerian women.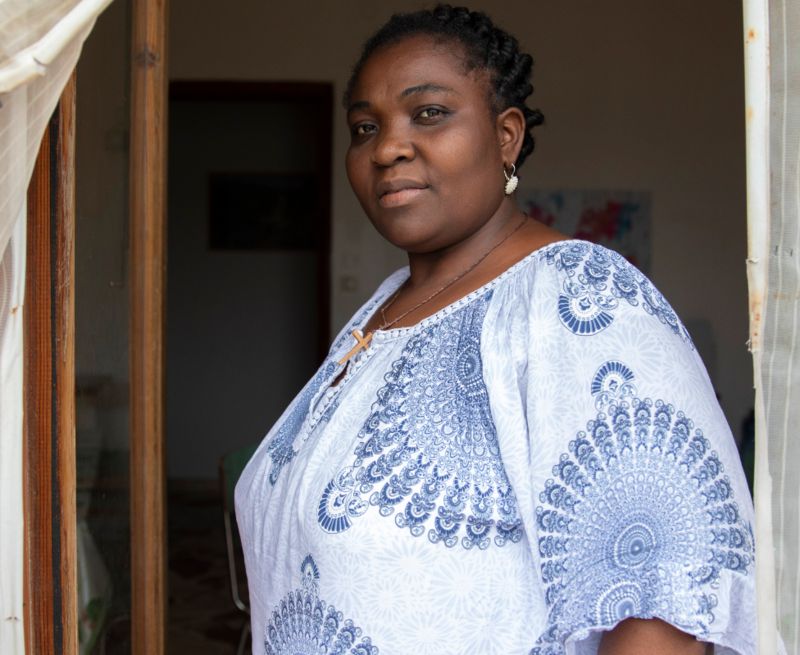 She currently has four women in their 20s, one with a baby – and hopes by the end of the year two more will join them.
On a hot September afternoon I drove up to see the shelter in a sleepy village – far away from the island's capital, Palermo, so the women can be hidden away from those they are escaping.
It is a typical Sicilian village house with a large kitchen, a terrace with views out on to the verdant hills. The women each have their own rooms but share a kitchen and bathroom.
She was given the use of the property by an Italian friend.
Many Italians want to help Nigerian women, she says, but the trouble is that in a time of increasing anti-migrant sentiments, some other Italians do not want them to do so.
Horrific murders
I first met Ms Egbon in 2018, three years after she and other Nigerian women had set up the organisation Women of Benin City.
It supports female victims of trafficking in Sicily – the majority of whom come from Nigeria's Edo state, the capital of which is Benin City.
Ms Egbon was trafficked 18 years ago from her home there to work in forced prostitution.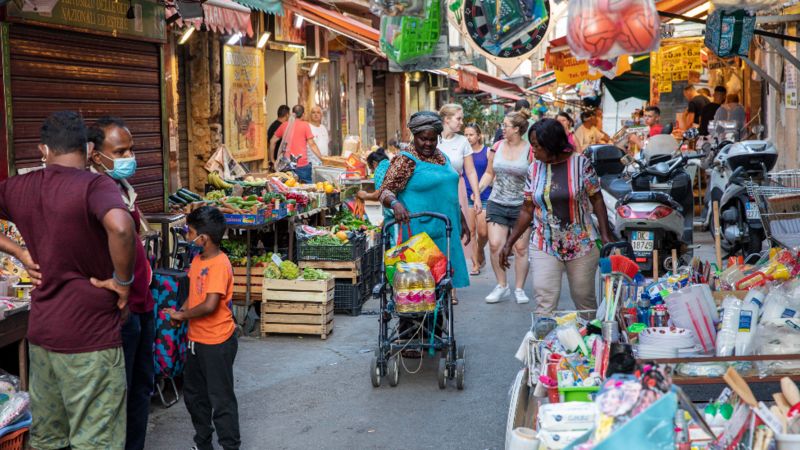 She managed to pay off her traffickers – and now lives happily with her family in Palermo but she has a steely determination to stop others having to go through the same experience.
She and her friends were prompted to act after the horrific murders in late 2011 and early 2012 of two young Nigerian women.
They were aged just 20 and 22.
The murders shocked people in Sicily and put a spotlight on the harrowing experiences Nigerian women face in forced prostitution.