TIME magazine has named Ghana's capital, Accra as the best place to visit in Africa.
The recognition places the city ahead of Benguerra Island of Mozambique and Egypt's Cairo who followed respectively.
According to TIME's 2021 World's Greatest Places, Accra is now easier to access with the many flights that come into the country daily.
It mentioned that tourists will have many things to see in the capital including museums, beaches, arts.
It also added that Accra is a key destination for visitors interested in connecting with Africa's history and its people's heritage
The Accra nightlife, as well as good food, were not left out of things visitors should look out for.
Prior to compiling the World's Greatest Places list, TIME solicited nominations of places including countries, regions, cities and towns—from our international network of correspondents and with an eye toward those offering new and exciting experiences.
According to TIME, its third annual list highlights one hundred extraordinary travel destinations around the world.
The publication stated that the third annual list of the World's Greatest Places "is a tribute to the people and businesses at the forefront of those industries who, amid extraordinary circumstances, found ways to adapt, build and innovate. It shines a light on ingenuity, creativity, revitalization and reopenings in destinations across the world."
Below are 9 destinations in Africa that followed Accra, according to TIME.
2. Benguerra Island, Mozambique.
Benguerra Island is the second-largest island in the Bazaruto Archipelago, which broke away from the mainland thousands of years ago. The island is approximately 55 square kilometres and lies 14km offshore. Portuguese explorers also gave the island the name Santa Antonio.
Guests at Benguerra Island can enjoy excellent snorkelling, diving and fishing opportunities. Or you can sit back and have a picnic on the beach.
3. Cairo, Egypt
There are so many things one can do in Cairo. According to TIME, the Grand Egyptian Museum (GEM) is finally scheduled to open this year in Giza after ten years.
When opened, the GEM will become the largest archaeological museum in the world, "with more than 100,000 ancient artefacts—including thousands from the tomb of Pharaoh Tutankhamun—housed within its modern walls. In addition to GEM, the Egyptian government is investing heavily in other projects designed to lure future travellers to the capital."
Just 15 minutes from the Pyramids of Giza, the Crowne Plaza West Cairo–Arkan is set to open with 187 rooms later this year.
4. Chimanimani National Park, Mozambique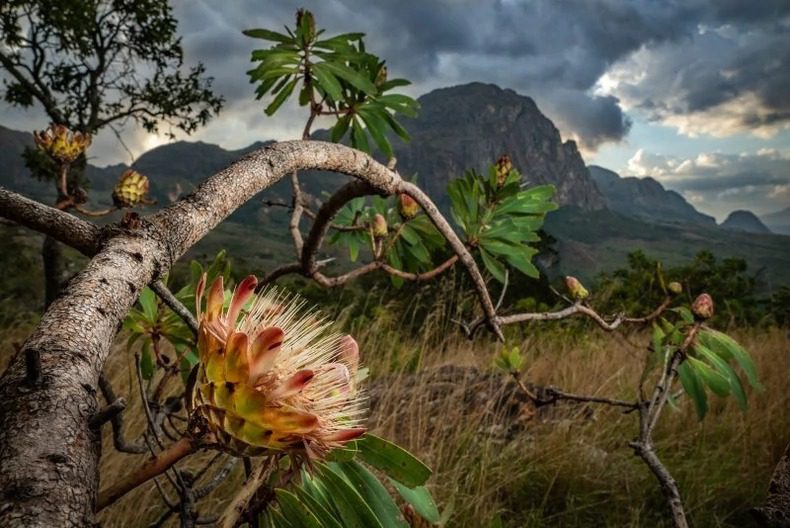 Mozambique's recently designated Chimanimani National Park is located in Zimbabwe-­bordering Manica province. The national park is a testament to the country's ongoing conservation efforts.
Guided hikes up the mountain are highly recommended. However, one must have a certain level of stamina to go for a walk.
5. Kruger National Park, South Africa
Kruger National Park, in northeastern South Africa, is one of Africa's largest game reserves. Animals in the park include lions, leopards, rhinos, elephants, and buffalos.
There are several other mammals and bird species such as vultures, eagles, and storks in the park. Mountains, bush plains, and tropical forests are all part of the landscape.
6. KwaZulu-Natal, South Africa
KwaZulu-Natal is in the northeast of South Africa. It is home to many of South Africa's most popular attractions, despite its small size.
Here, visitors can enjoy the World Heritage-listed Drakensberg mountains, Durban's golden beaches and surf breaks, a thriving Zulu culture, and exhilarating wildlife adventures.
KwaZulu-Natal is also home to Hluhluwe-iMfolozi Park, the oldest game park in Africa.
7. Lake Kivu, Rwanda
One can visit lake Kivu as part of your Rwanda safari itinerary or for a weekend if you work and live in Rwanda.
Some of the activities on the lake include sunbathing, swimming, and water sports like Kayaking, windsurfing & canoeing.
8. Marrakech, Morocco
Marrakech is famous for its souks (markets), and Souk Semmarine is the biggest of them all. You will find rugs, leather goods, silverware and crockery of all shapes and sizes there.
Activities one can partake in at Marrakech include camel rides, visiting the Jewish cemetery, visiting the markets, and more.
9. Okavango Delta, Botswana
The Okavango Delta has very special wildlife diversity, and it is correctly regarded as one of Africa's best safari places all year round.
It is also one of the world's largest inland deltas. Unlike most rivers that lead to an ocean, the Okavango River empties onto open land, flooding the savanna and creating a unique and ever-changing inland delta.
10. Sao Vicente, Cape Verde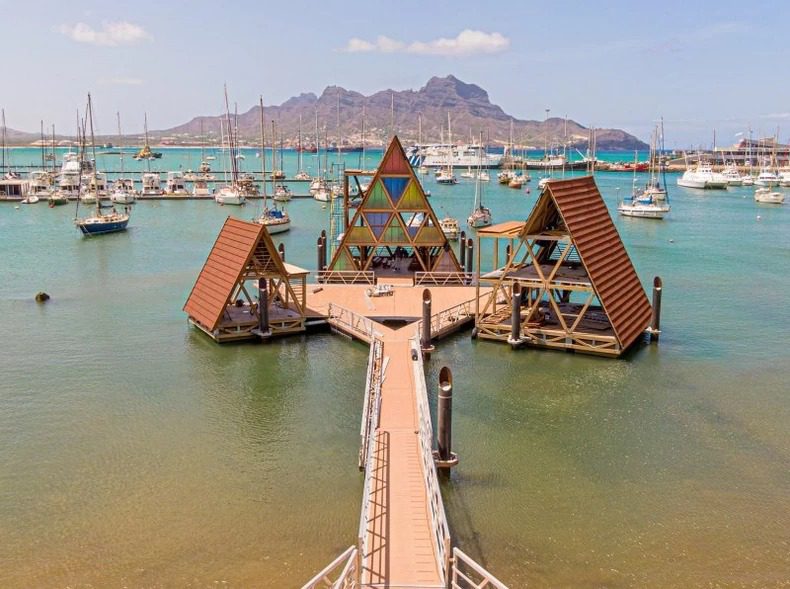 São Vicente is an island of Cape Verde, an archipelago off West Africa. The northern port of Mindelo is a cultural hub, known for traditional music and colonial architecture like the 1900s Palácio do Povo.
Guests can spend time at the beach, hike, take cultural tours and many more.