Wenchi Municipal Director of National Commission for Civic Education (NCCE), Francis Cudjoe, has re-echoed the need for the general public to ignore the numerous fake news on Covid-19 vaccination.
According to him, all the myths and conspiracy theories concerning Covid-19 and its vaccines were being propagated by nation wreckers, hence the need for people to treat such messages with contempt.
"There are a lot of inaccuracies and controversial statements out there and we need to disabuse the minds of the people and assure them that the vaccine is a major complementary measure for breaking the Covid-19 transmission," he stated.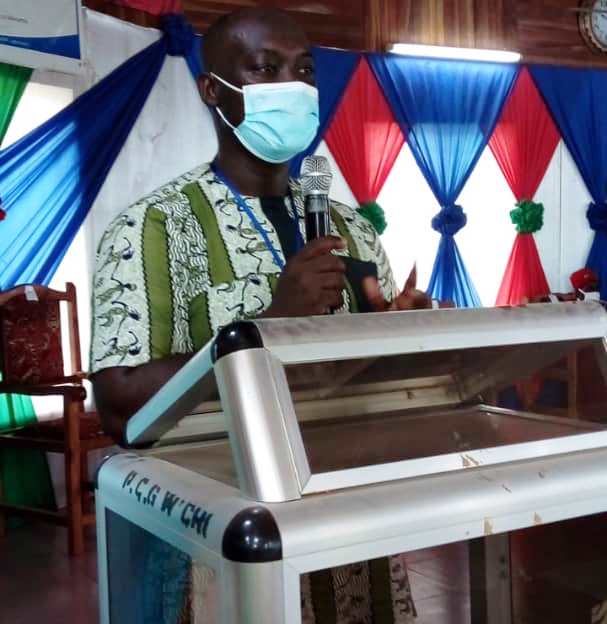 Mr Cudjoe was speaking during a sensitization section on Covid-19 vaccination at Wenchi Ebenezer Congregation of the Presbyterian Church of Ghana in the Bono region, he stated the Covid-19 vaccines have been certified by the Food and Drugs Authority (FDA) as safe as other vaccines that had been in the country since 1972.
Mr Cudjoe further explained, "the Covid-19 vaccines are not different from other vaccines already in existence in the country and not meant to wipe out Africans as claimed by the nation wreckers".
The Wenchi Municipal NCCE Director encouraged people within the Wenchi Municipality to go out in their numbers and take their jab if the time comes, since the government and Ghana Health Service will not do anything that could possibly threatened their lives.
He noted that it is possible for some people to get re-infected after being vaccinated since none of the vaccines produced so far has proven to give 100 percent protection. He consequently urged the people to continue observing the safety protocols of the dreaded Covid-19 disease even though mass inoculation exercise is ongoing.
"We are so far satisfied with the strict adherence of Covid-19 safety protocols in the municipality, let us keep the momentum even as we get the vaccine," Mr Cudjoe stressed.
A former Senior Presbyter of the Wenchi Ebenezer Congregation of the Presbyterian Church of Ghana, Asante Boateng, underscored the necessity for all stakeholders to effectively collaborate to ensure a sustained fight against the novel coronavirus.
"I will want to urge all who have experience and requisite knowledge in vaccination to help educate our communities on the importance and need to take the Covid-19 vaccine," Asante Boateng said.
He called on Christians to disregard claims by anti-vaccine campaigners that the Covid-19 vaccines are the handiwork of the Biblical 666.