Reliable power transmission is critical in the energy sector and Uganda is striving to improve on its lot in this area.  
A delegation from Uganda Electricity Transmission Company Ltd (UETCL) has thus visited Ghana to learn from the successes of Ghana Grid Company (GRIDCo) in its operations over the years.
Led by Board Chair of UETCL, Kwame Ejalu Ejuku, the visit focused on benchmark in project implementation, how GRIDCo deals with vandalism, capacity building among other areas.
"The company's board is aware of the maturity of GRIDCo's transmission grid and success regarding the extent of coverage as well as management of its telecom asset through retail".
"UETCL therefore is interested in benchmarking with GRIDCo in commercialization of the company's telecom asset, how projects are implemented with particular attention challenges and how they are mitigated, whether GRIDCo faces vandalism and how GRIDCo builds capacity of its staff," Mr. Ejalu added.
Having had its first electricity generation plant in 1954, Uganda has taken a number of steps to improve the power sector including passage of the Public Enterprise Reform and Divestiture Act and Electricity Act in 1999 to establish the Electricity Regulatory Authority to regulate electricity generation, transmission and distribution together with the sale, export and import of power.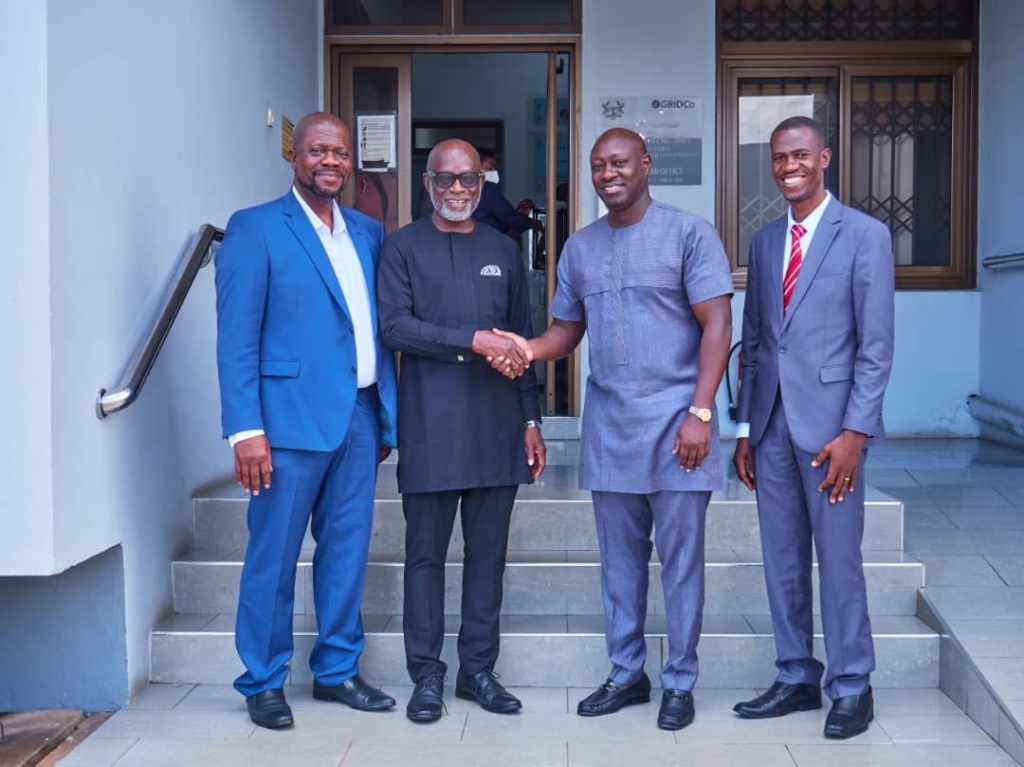 Formed in in 2001, UETCL took over transmission infrastructure previously owned by Uganda Electricity Board with government being the majority shareholder with 51%.
With 29 substations and thousands of kilometers of transmission lines the company will sell about 5757.85 GWh in 2023 from 5071.72 GWh of power this year.
Acting Chief Executive of Uganda Electricity Transmission Company ltd, Michael Taremwa said the company is facing transmission losses averaged between 4.2% – 4.5% due to distances between generation and distribution points as this is having a toll on Uganda's economy.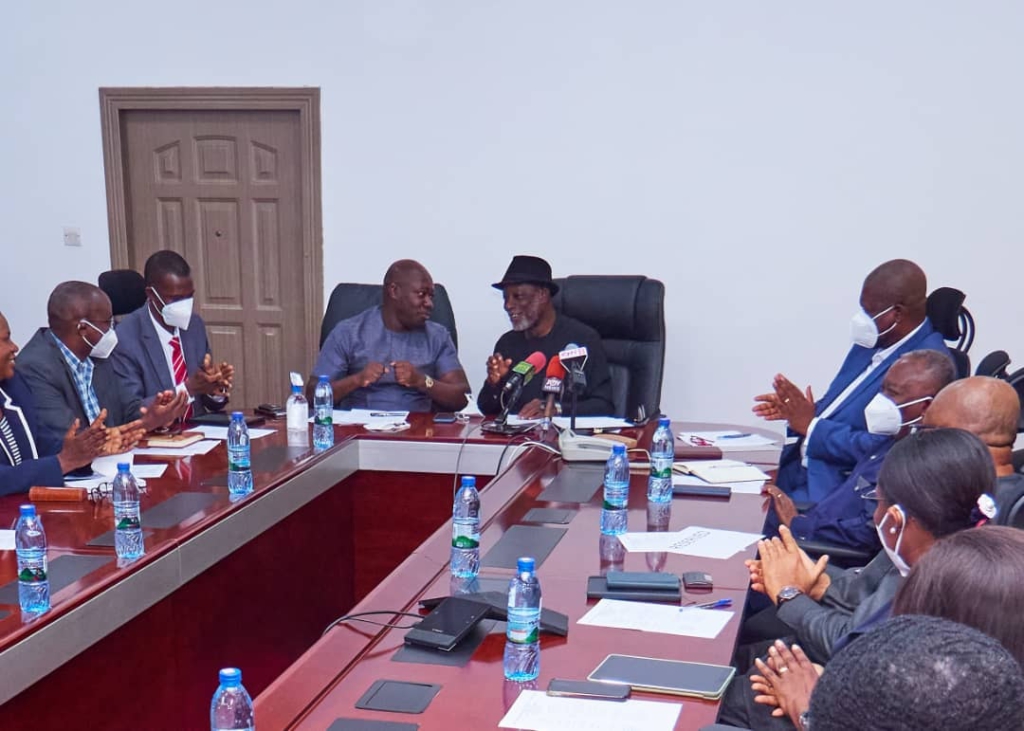 Right of way acquisition is said to be one other challenge which has slowed transmission projects in the country with 17 major projects completed over the last 21 years.
He believes GRIDCo is in a better to help UETCL deal with these among other issues confronting the company.
GRIDCo born out of Volta River Authority (VRA) has carried out transmission function in the last 14 years becoming a significant player in the power sector in West Africa and beyond.
Board Chair of GRIDCo, Ambassador Kabral Blay-Amihere said the visit would enable both companies share challenges, ideas and experiences for future collaboration and cooperation.
"We are excited about the prospects of this visit which provides an opportunity for our two companies to put in practice the long desired south-south cooperation and the benefits of African Unity which the two first Prime Ministers of Ghana and Uganda, Osagyefo Kwame Nkrumah and Milton Obote advocated in their time,"
Meanwhile, Chief Executive Officer of GRIDCo, Ebenezer Essienyi who was pleased assured that the company will continue to ensure reliable power transmission.
"GRIDCo will continue to strive for excellence to deliver on its mandate of a reliable national grid for development. This depends on how the company positions itself to meet ever-growing power demand needs of Ghanaian, bulk customers and sub-regional obligations," he said.
"Regular engagement of other entities also gives management a sense of performance relative to industry trends and benchmarks and identify ways to improve our operations per target and set goals," Mr. Essienyi continued.
Journalists took turns to ask questions relating to power losses, electricity access among other factors hampering operations of UETCL.
Uganda is the second country after Sierra Leone to have visited GRIDCo in the last few months to tap into Ghana's energy experiences and expertise.
DISCLAIMER: The Views, Comments, Opinions, Contributions and Statements made by Readers and Contributors on this platform do not necessarily represent the views or policy of Multimedia Group Limited.