The newly-appointed Director-General of the Council for Scientific and Industrial Research (CSIR) Prof. Paul Pinnock Bosu wants staff to consciously embark on an information dissemination drive.
He observed that several outputs of the Council are less known.
He was speaking at the inauguration of the Management Board of the Soil Research Institute at Kwadaso, Kumasi.
Prof. Bosu said his proposal is part of his strategic plan dubbed "CSIR rebranding and visibility."
"Visibility has been somewhat of a challenge to us. Individual institutes are well-known and fairly known but for corporate, we've not enjoyed that much.
"We're doing a lot, but haven't spent time telling our stories. All of us must start becoming storytellers," he said.
Prof. Bosu also proposed a grant and project office where scientists will engage in project development.
"Money has always been difficult to come by. We need more if we need our research to go the way we want it.
"We'll put you there for 6 months or so just focusing on project development," he explained.
The 7-member Management Board of the Soil Research institute is headed by Dr. Andre Bationo, a soil scientist from Burkina Faso.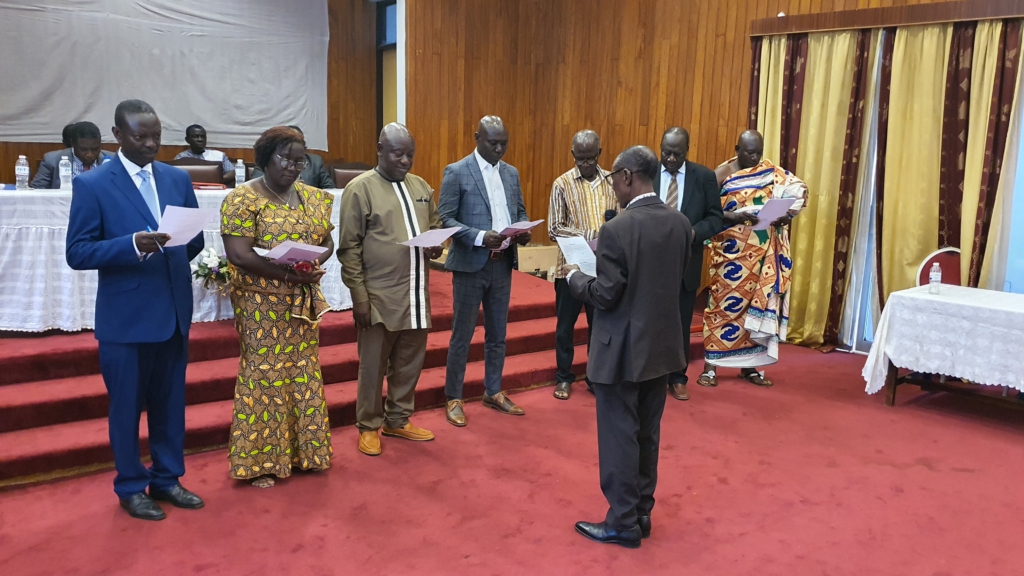 He pledged among other things to improve the laboratory's IGF to wean itself from governmental support.
"I would expect the laboratory to improve their internally generated Funds and work towards "weaning itself" from government support," he said.
Board Chairman, CSIR Governing Council, Prof. Robert Kinsgford-Adaboh advised the new board to alert the Council of any decision with legal consequences.
"We don't want you to behave like a different entity. Let us know the things you do which have legal implications," he said.