Researchers at the Crops Research Institute (CRI) of the Council for Scientific and Industrial Research (CSIR) are exploring approaches to promote bio-based solutions to improve agricultural production among smallholder farmers.
The technologies are expected to help improve soil fertility biologically as well as deal with challenges that impede crop production. 
The project on revenue diversification pathways in Africa through bio-based and circular agricultural innovations aims to increase the productivity and economic opportunities of smallholder farmers.
At the second learning platform alliance (LPA) of the project, farmers were taken through the early stages of some technologies being piloted.
Principal Investigator, Ing Dr Shadrack Kwadwo Amponsah, explains various technologies under research to tackle specific challenges of farmers.
"We came together to discuss the various technologies we seek to promote under this project. The first thing we did was to give them a clue of what we intend to do and gave them an update of what we have done so far since the last time we met", he said.
He added, "DIVAGRI aims to increase the productivity, income and economic opportunities of subsistence and smallholder farmers in arid and semi-arid regions of Sub-Saharan Africa by implementing state-of-the-art, innovative bio-based solutions that will improve agricultural production, enable diversification of crops and increase added-value, create environmental, social and economic sustainability, and generate new local economic opportunities".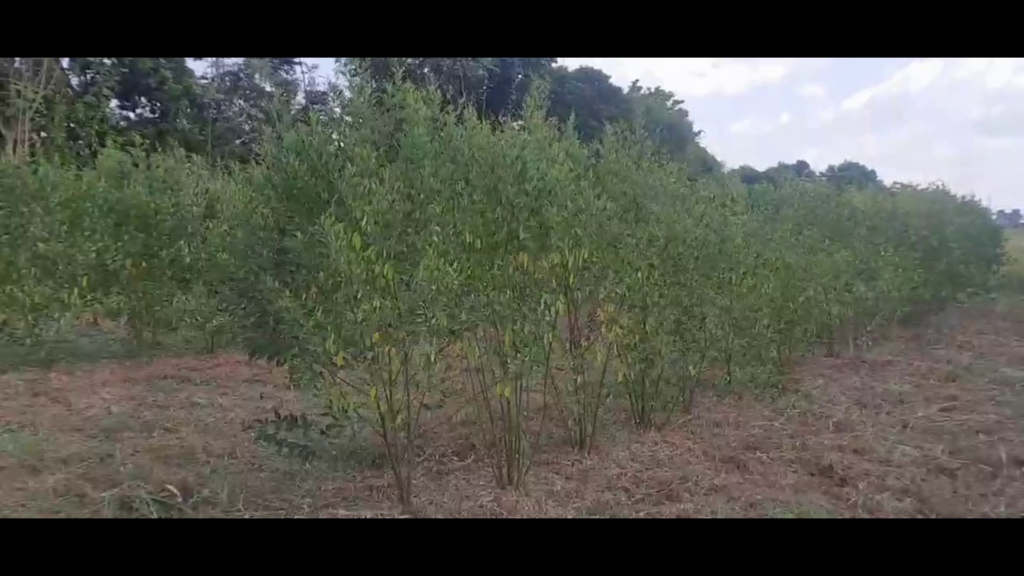 The event brought together various stakeholders including community chief farmers, processors, financial institutions, representation from the Ministry of Food and Agriculture (Ejisu Municipal) and other commodity chain actors and support services in the agricultural value chain.
The technologies under consideration include biochar, biogas, SLECI irrigation, Multi-functional constructed wetlands and Ethnobotanical and intercropping.
With Ethnobotanical and intercropping for instance, pigeon pea is being used to intercrop maize to help improved soil fertility for increased maize output.
Dr. Eric Owusu Danquah reveals the technology is supposed to reduce quantity of fertilizer applied hence a reduction in cost of production.
"We are going to get a lot of biomass which we will put on the soil and this will help get nitrogen and other important nutrients for the maize growth. We have recommended fertilizer rate for farmers, are we able to reduce the fertilizer rate with the inclusion of pigeon pea into the cropping system or are we able to take away fertilizer application upon introducing pigeon pea into the system".
"Once we get appreciable results we are going to demonstrate this at Ejura. Basically, we are taking advantage of the atmospheric nitrogen fixation from the pigeon pea to enhance maize production", he said.
Another technology under research is the multi-functional constructed wetlands, which are constructed to treat wastewater from households for crop irrigation.
Ing Dr Shadrack Amponsah explains, "the idea is that we want to treat wastewater usually water from the kitchen, bathroom and fishponds. Once you activate the system and water goes through once it ends its process of filtering then you can get water that can be useful for irrigating crops. You can also have some plants planted on the wetlands that will be useful as food", he explained.
The Director of CSIR-Crops Research, Prof. M. B. Mochiah, speaking at the event reiterated the importance of this project in improving the quality of food and farmer livelihood whilst protecting the environment.
He again indicated that it was necessary to report the progress of the projects and dialogue with stakeholders on the best implementation method for mutual benefit.
The socio-economist on the project, Dr. Natson Eyram Amengor indicated that the multi-stakeholder engagements were necessary for the project to achieve its goals holistically. He emphasized that there was no project that was an end to all farmer problems, but farmers should take advantage and maximize the gains from the projects.
Participants appreciated the opportunity to be part of the DIVAGRI project and the continuous engagement and pledged their unflinching support for a successful implementation of the project.
DISCLAIMER: The Views, Comments, Opinions, Contributions and Statements made by Readers and Contributors on this platform do not necessarily represent the views or policy of Multimedia Group Limited.