Residents of Kumasi and Tamale in Ashanti and Savannah regions have enjoyed education on the importance of frequent and proper handwashing practices.
This is to mark Global Handwashing Day on October 15, led by Water and Sanitation for the Urban Poor (WSUP), a not-for-profit organization in collaboration with National Commission for Civic Education (NCCE), Community Water and Sanitation Agency (CWSA) and Information Services Department.
This year's campaign themed 'hand hygiene for all' aims to raise awareness about making soap and water available globally, especially in public places, schools, and health care facilities.
It also calls for institutions and individuals to improve hand hygiene efforts in the Covid-19 response that can outlast the pandemic and ensure continued access to clean water and soap.
WSUP's campaigns aimed at increasing awareness and understanding about the importance of handwashing with soap as an effective and affordable way to prevent diseases and save lives under a sub-theme 'Water and Soap help, Stop Covid-19 and saves life.'
Traders, driver unions and general public in market centers and lorry stations at Bantama, Abrepo, Adehyeman, Kotei, Oforikrom, Asokore Mampong, and Tamale central benefited from the hand hygiene campaign and handwash demonstrations.
WSUP also donated handwash stations, face masks, tissues, soaps, hand sanitizers and T-shirts.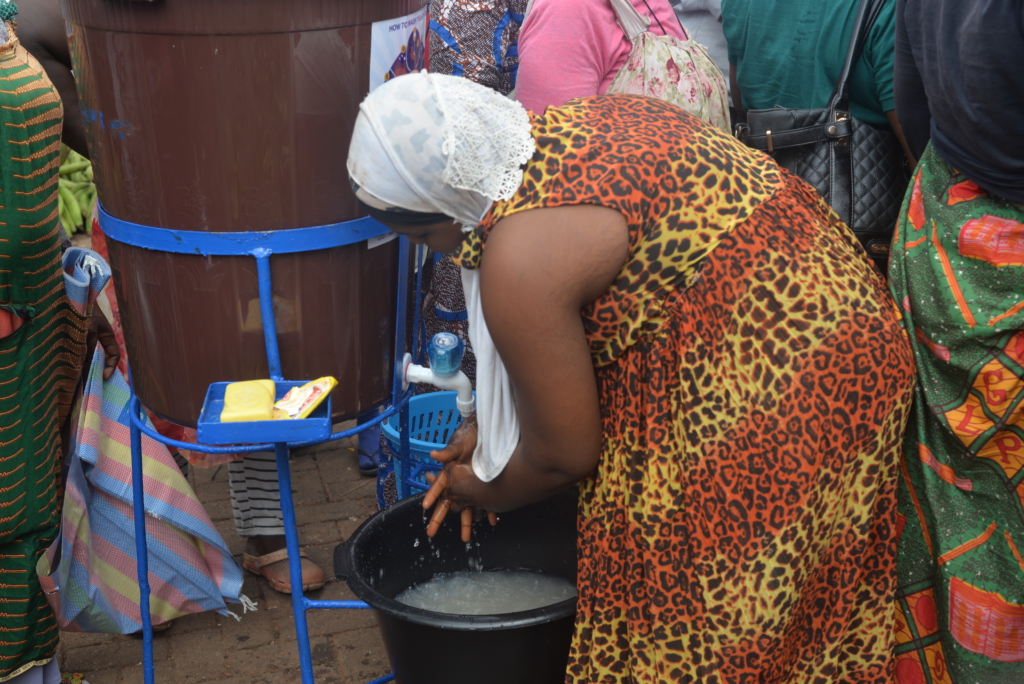 The Oforikrom Municipal Chief Executive, Gloria Temma Gambra also joined the team to educate driver unions and market women in the Oforikrom Municipality.
"It is important to create awareness, especially in this Covid-19 era. We are educating people in the municipality. If they adhere to these practices, it will go a long way to help us fight the disease," she said.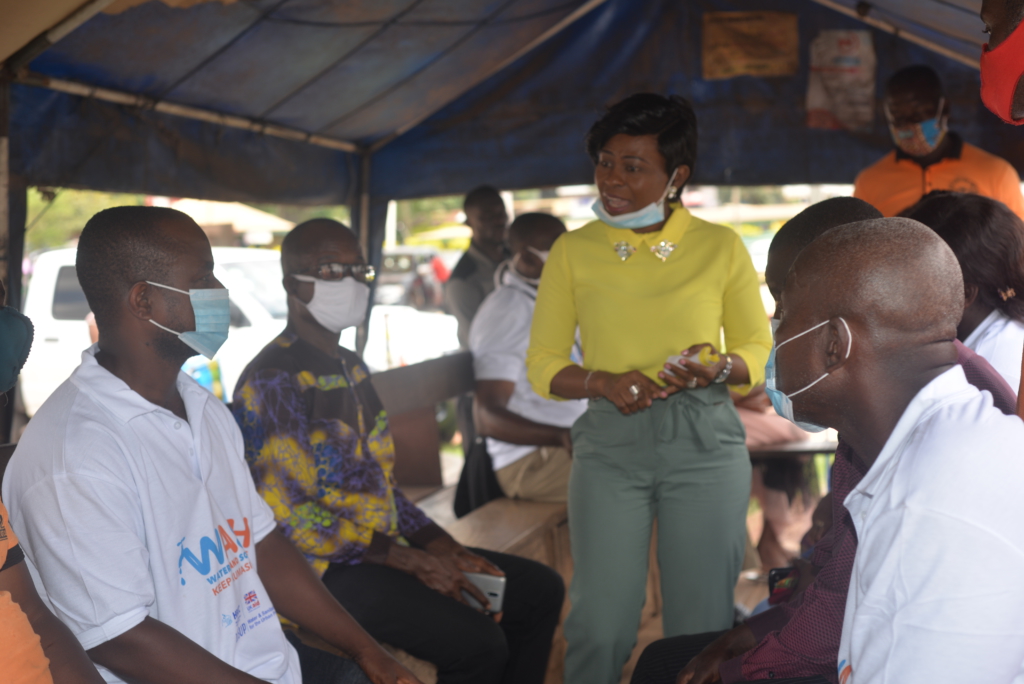 Schools were not left out as pupils of Amankwatia D/A JHS-B, in the Kumasi Metropolis and Oforikrom Mix D/A School in the Oforikrom Municipality had an extensive education on handwashing.
Similarly, pupils and teachers at Police Barracks School in Tamale benefited from the campaigns, practiced hand wash demonstrations and received hand wash stations, soap, hand sanitizers, nose masks and t-shirts.
"The covid is still with us. It hasn't gone yet so people should keep on observing the safety protocols," said Margaret Konadu, Kumasi Metro director of NCCE who reminded the pupils to uphold handwashing practices as the pandemic lurks around.
Describing how she has benefited from the campaign, JHS 2 pupil, Juliet Animah Koomson said, "I've learnt to continuously wash my hands with soap, water and clean with a tissue."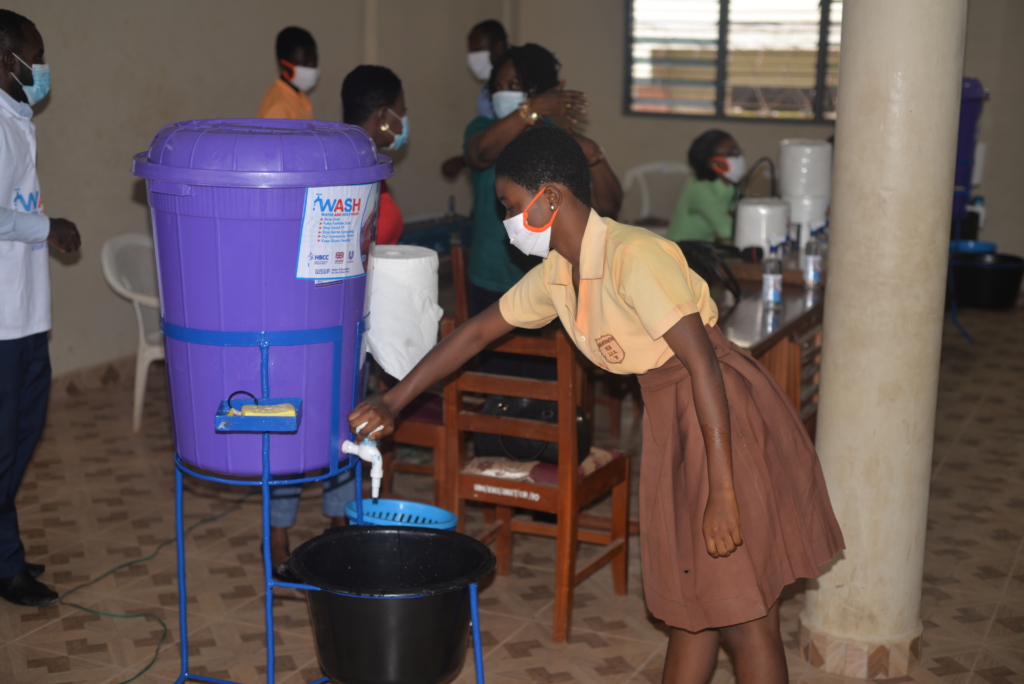 Project manager, WSUP, Tony Addae stressed, "Hand hygiene is crucial to stopping Covid-19. And whilst we are encouraging people to wash hands regularly and appropriately, through this exercise, we are also positively shaping people's behaviour towards the combat against Covid-19 to stop the spread."
WSUP's global handwashing day campaigns forms part of its ongoing project seeking to build urban resilience against Covid-19 in Kumasi, Accra and Tamale, sponsored by Hygiene and Behavior Change Coalition (HBCC), UKaid and Unilever to build urban resilience against Covid-19.