Two Ghanaian artists shine brightly at the 'That Those Beings Be Not Being' exhibition currently happening at Alpha Nova Galerie Futura in Berlin, Germany.
The exhibition features two Ghanaian and one Uganda artist.
Dorothy Akpene Amenuke (Ghana), Sheila Nakitende (Uganda), Theresah Ankomah (Ghana).
These ladies are making female artists worldwide so proud and inspiring more young females to pursue art in school.
The exhibition, which is scheduled for a month, opened on Friday, May 6, 2022 with a display of various artworks from the three artists with a magnificent turnout by patrons and art lovers from all walks of life.
As part of the exhibition, there will be an Artist Talk session on May 21, 2022, and other activities throughout the period until everything ends on May 28, 2022.
The works of Theresah Ankomah, Dorothy Amenuke, and Sheila Nakitende presented in this exhibition explore questions of transience and relationality in diverse and complicated ways, establishing themselves within this space of opacity, in which, according to Glissant, lies the radical potential to subvert systems of domination.
That which cannot be understood cannot be controlled. That which cannot be fixed to a singular meaning in consonance with a certain cognitive framework is free to roam and perpetuate its difference, producing a multiplicity of meanings.
About Featured artists on 'That those beings be not beings'.
Dorothy Akpene Amenuke – PhD (Ghana) is an artist who lives and works in Kumasi, Ghana.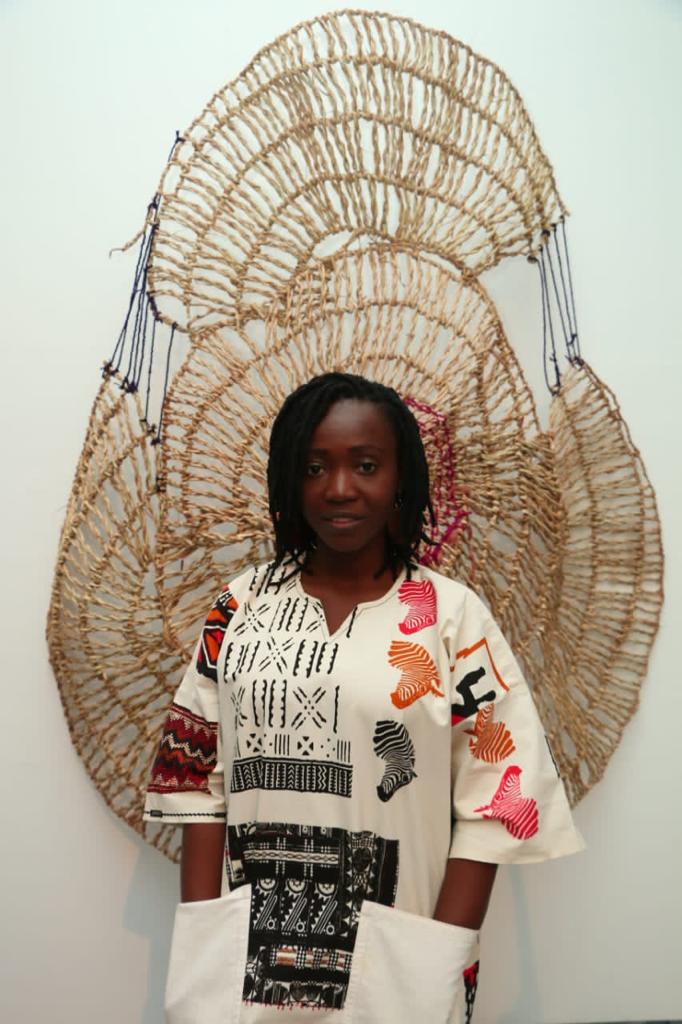 She is a Senior Lecturer in the Department of Painting and Sculpture, Kwame Nkrumah University of Science and Technology, Kumasi, Ghana.
Her research interests focus on themes that reference to a large extent, different ways of 'space' consumption with mixed media and installations.
Theresah Ankomah (Ghana) received the 2021 second runner-up prize of the Inaugural Yaa Asantewaa Art Prize in Africa by Gallery 1957 and the recipient of the 2017 first runner-up prize of the prestigious Kuenyehia Art Prize for Contemporary Art in Ghana, respectively.
She engages in the materiality of these objects, researching the incredible ways they interweave in the nuanced lives of the people who make and use them.
Sheila Nakitende (Uganda) is a multi-disciplinary artist whose practice focuses on nurturing, evolving aesthetics, material culture and methodological history while addressing current influences and transformations.
Take a Tour of the 'That Those Beings Be Not Being' Exhibition happening at Alpha Nova Galerie Futura, full of Inventive Abstraction and the Art of Magic.
DISCLAIMER: The Views, Comments, Opinions, Contributions and Statements made by Readers and Contributors on this platform do not necessarily represent the views or policy of Multimedia Group Limited.