Thirteen-year-old Abigail Hansen has won the ultimate prize for the 2020 edition of the Onga Jollof battle.
Receiving the award at a brief ceremony held in the premises of Promasidor Ghana, Brand Manager of Onga, Linda Nartey said even though the brand could not organise a physical event because of COVID-19, she was impressed with the entries that came in for online edition of the Onga Jollof Battle.
She also took the opportunity to congratulate all winners of the tournament and assured Patrons the brand will organise more engaging content for consumers.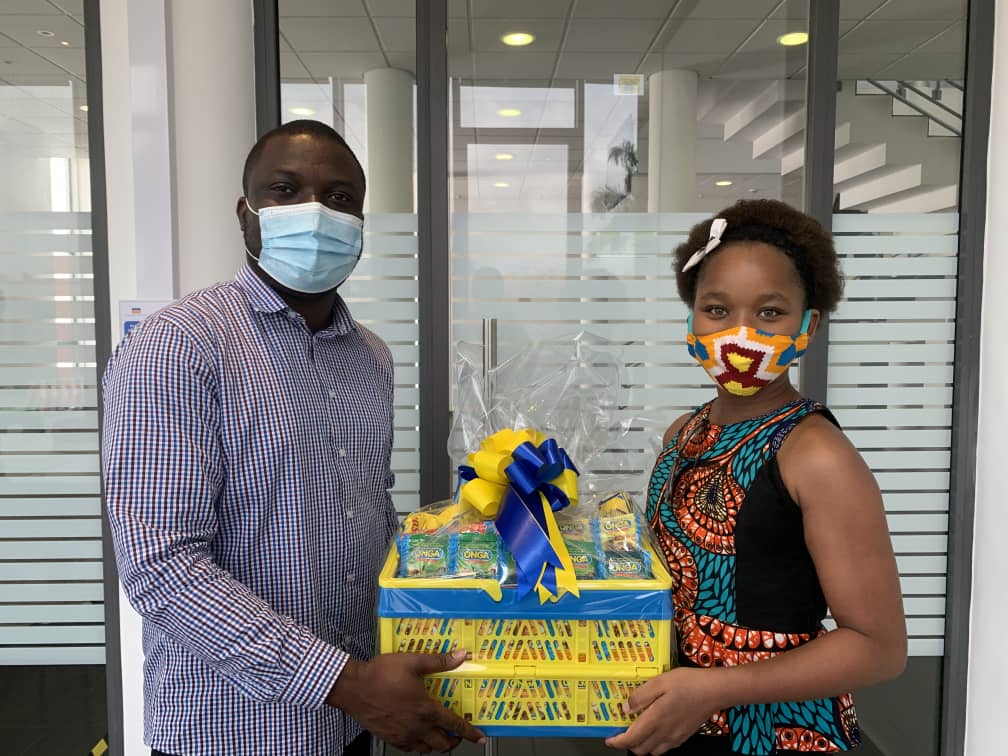 Abigail took home Onga goodies and a cash prize of ¢2000 for emerging as the ultimate winner of the competition.
Nana Adwoa Frempomaa and Ethel Kumassah won the first and second runner-up position respectively.
They were presented with Onga goodies cash prize of ¢1500 and ¢1000 respectively.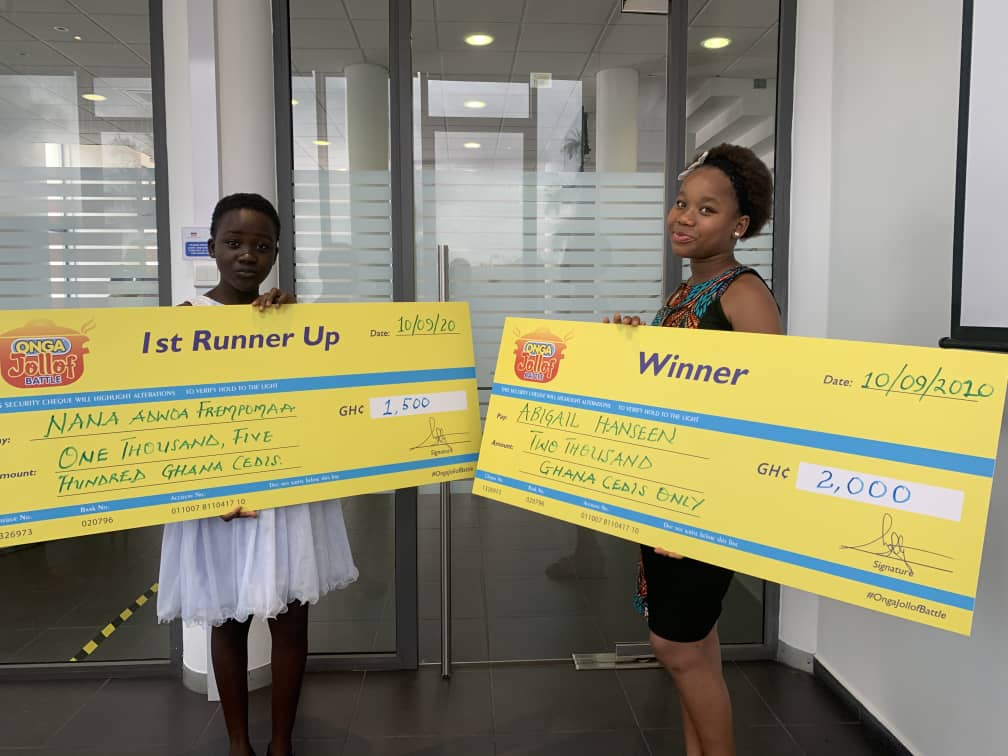 Chef Jove, Executive Chef of Safari Valley and Programs Director for Ghana Chef Association served as the judge for the competition.
The 150 video entries sent were judged based on food presentation, creativity, product usage and clarity of video content.