Dozens of Amazon's Ring smart doorbells have caught fire or burned their owners after being fitted with the wrong screw.
The problem has prompted US and Canadian product safety officials to issue a formal notice, and Amazon to provide a revised instruction manual.
The issue is that if a longer, sharper screw is used at the device's base, it can damage the battery pack.
Dozens of Amazon's Ring video doorbells have caught fire or burned owners after being fitted with wrong screwhttps://t.co/n0RLOtyPJT

— BBC News (UK) (@BBCNews) November 11, 2020
This causes it to overheat, which has led to property damage and injuries.
However, despite a "recall notice" having been issued, users are not actually being asked to send the devices back.
Instead, they are simply being urged to follow the new guidance.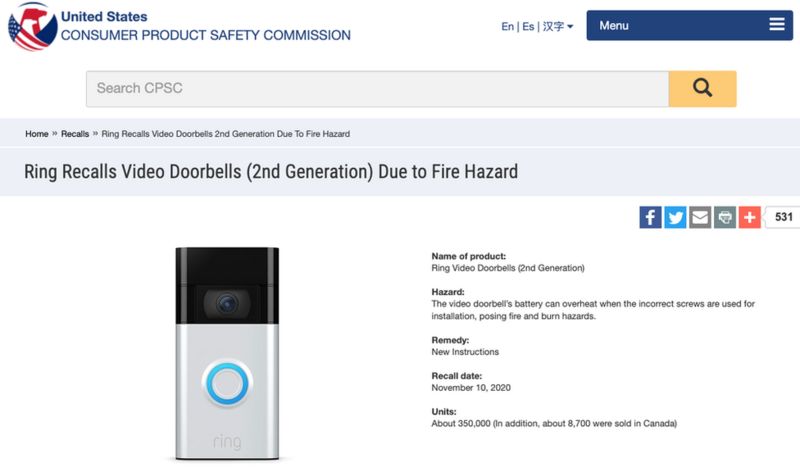 The safety notice concerns the second generation Ring doorbell, which is still on sale.
The devices come packaged with a special small security screw to lock the front cover in place, which must be opened and then replaced each time the battery needs to be recharged, once every few months.
The box also contains a set of longer wood screws, which are supposed to be used to fix the device to the wall.
The problem arises if the owners muddle these up or lose the original security screw and attempt to make do.
Officials said they had received a total of 85 incident reports of incorrect screws being installed.
Of these, they said there had been 23 case of the internet-connected kit igniting, and a further eight cases of minor burns.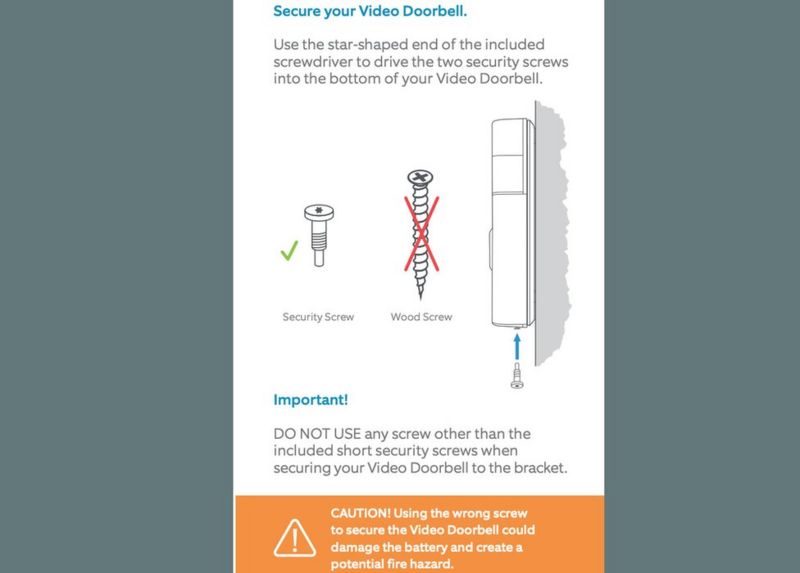 A new warning within the instructions cautions owners that using the wrong screw risks a "potential fire hazard".
"The safety of our customers is our top priority," a spokeswoman for Ring told the BBC.
"We have contacted customers… to ensure they received the updated user manual and follow the device installation instructions. Customers do not need to return their devices."
This is not the first time Amazon's products have fallen foul of safety inspectors in recent weeks.
In October, the US Consumer Product Safety Commission also issued recall notices for the company's AmazonBasics portable power banks due to the danger of fire and chemical burns, and AmazonBasics Ceramic Space Heaters for posing their own overheating risks.