"I have always been scared of heights. Yes! When I recollect, my first flight was filled with such drama I wish I could erase today."
Host of Showbiz Now on Joy Prime, KMJ recounting his experience as a co-pilot also revealed that he couldn't even use the washroom in the plane regardless of how much he was pressed.
"I simply wasn't ready to have any extra experience in addition to being in the seat of the plane. Poor me!"
"The thought of flying around over the earth's surface excites me, yet I seriously don't know how I would want to achieve that when I am such a complete acrophobia."
According to him, one thing he has always wondered about is what goes on in the cockpit. He says he has been curious about what pilots do anytime they sit in that small cubicle, how they are able to navigate their way around the clouds in the sky, day and night and not worry that the flying object is suspended in space.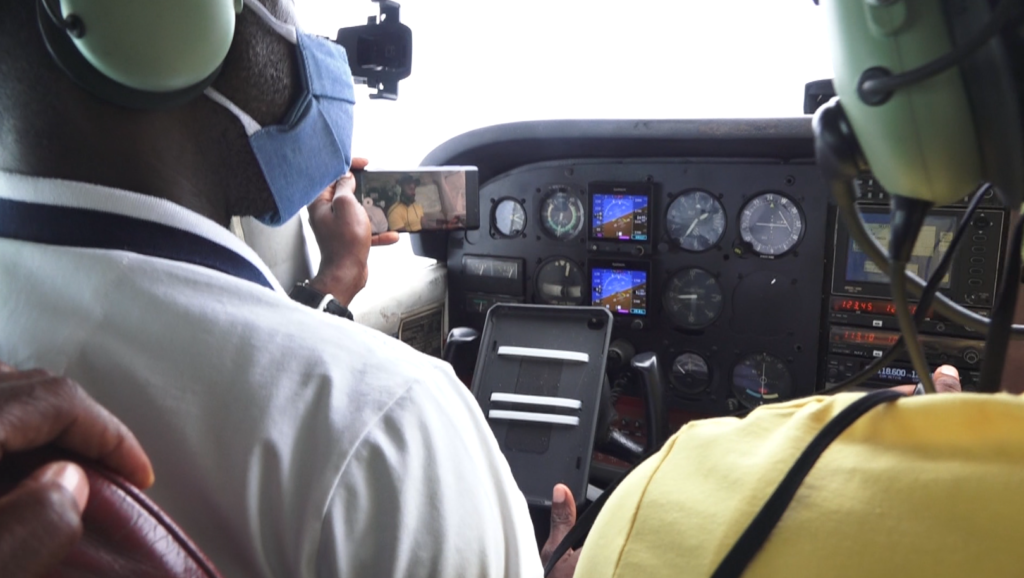 "Well, thanks to Pilot Kelly of STARWEST FLIGHT ACADEMY and WHEELS -UP GHANA, my worst fears have been turned into my most cherished moment in life and it came with a beam of smile- I co-piloted a plane."