The Ashanti Regional Police Command through the Motor Traffic and Transport Department (MTTD) will from Wednesday, September 1, embark on an exercise to ensure total enforcement of all traffic regulations in the region.
The exercise was authorized by the Regional Security Council as part of its measures to ensure sanity on the roads.
According to the Ashanti Regional Co-ordinating Council in its press statement dated August 30, it is troubled over the increasing number of deaths on the roads as a result of gross disrespect by riders of tricycles and motorbikes for traffic regulations.
"The riders drive recklessly and engage in dangerous and wrongful crossing of other road users," hence the need for such exercise.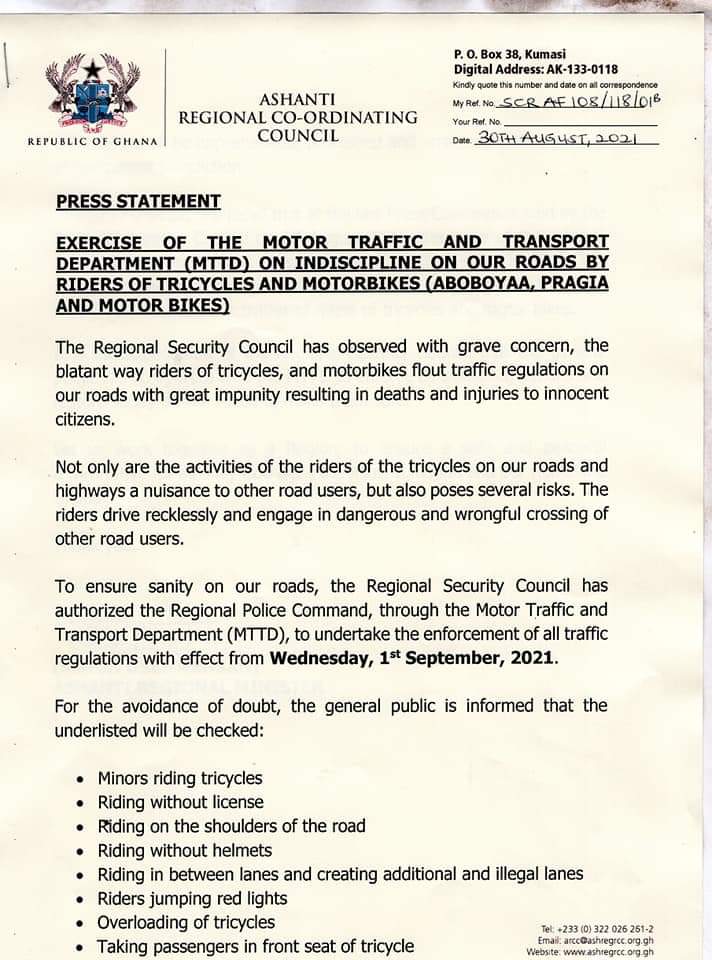 The MTTD officers will be looking out for minors riding tricycles, those riding without licenses, and persons who ride on the shoulders of the road.
Again, people found guilty of riding without helmets, riding in between lanes and creating additional and illegal lanes, jumping red lights, overloading of tricycles and taking passengers in the front seat of tricycle will be "apprehended, processed and arraigned before a court of competent jurisdiction."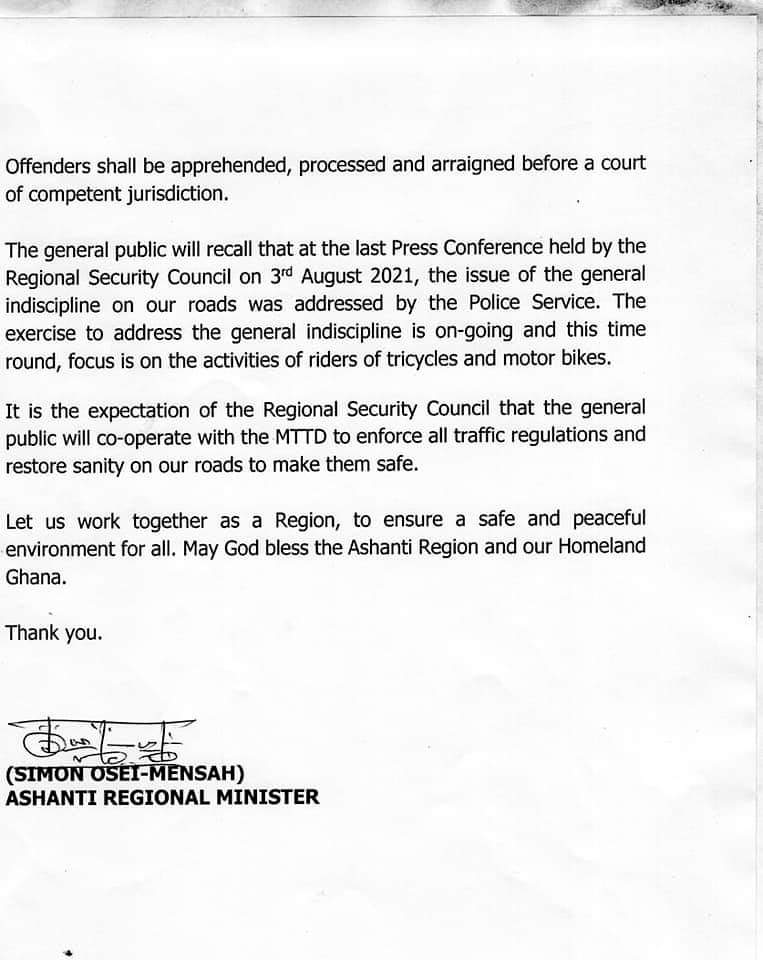 The press statement signed by the Ashanti Regional Minister has meanwhile admonished members of the general public to co-operate with the MTTD.
"Let us work together as a region, to ensure a safe and peaceful environment for all. God bless the Ashanti Region and our Homeland Ghana," the statement concluded.