The Greater Accra youth wing of the Convention People's Party (CPP) has called on the Akufo-Addo administration to reintroduce the state farms as part of its flagship agricultural program Planting For Food and Job.
Reintroducing Nkrumah's farming program as part of the current program, they say, will not only increase productivity in the agricultural sector but create massive jobs for the youth.
The call was made at a press conference at the party's Headquarters in Accra by Eric Jerry Aidoo, an Executive Member of the Greater Accra youth wing of the party.
Eric Jerry Aidoo is of the view that Planting For Food and Jobs is a laudable idea but reintroducing the state farms concept will be more beneficial than what it is now.
Mr Aidoo who touched on indiscipline among the youth blamed it on lack of employment in the country. He however admonished the resuscitation of the Workers Brigade and Youth Pioneer Movement which were instituted by the First President of Ghana Dr. Kwame Nkrumah.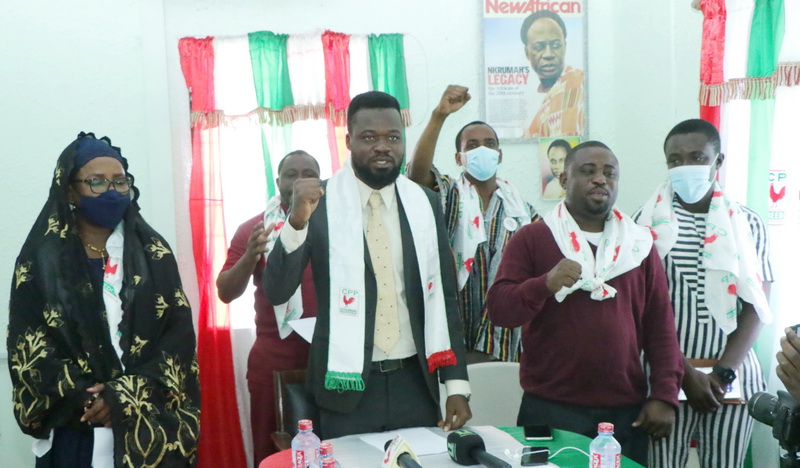 He said the Young Pioneer Movement was initiated to provide a constant source of education on patriotism and civic responsibility which according to him, is a lost value in our society that needs to be restored.
Henry Aiddoo believes that the lack of patriotism and nationalism among the citizenry, seen in the actions of some secessionist groups threaten the stability of the country.
"The sense of Nationhood is gradually dwindling and tribal bigotry is raising its ugly head all over our nation," said Eric Jerry Aidoo.
According to him, the defunct Young Pioneer Movement taught and inculcated the 2 points Code of Discipline into Ghanaians, values like love of country, discipline, obedience, honesty, Morality, Punctuality, Reliability.