In his song entitled "God bless the woman", Lucky Dube reminds us that we praise heroes every day, but we forget to praise women of this world who stand and fight for what is right without running from anything. Even when times are hard, they are so cool, calm, and collected.
I agree with Lucky Dube and assert that it is better to recognize, celebrate and give a citation to a fellow when we can do so in his or her lifetime than to eulogize the person after his or her death. Said differently, lifetime recognition is better than posthumous accolades. Accordingly, it is my personal mandate to showcase the good deeds and achievements of female personalities regardless of their social standing.
On this occasion and in no less medium than the renown myjoyonline.com, I choose to showcase the story of Emefa Apawu, a committed and passionate female journalist currently in the employment of the Multimedia Group of Companies Limited (MGL), the owners of Joy, 99.7 FM. Indeed, she is a journalist, but the mirror does not reflect itself.   
Genealogy
Emefa hails from Anfoega Akukorme in the Volta Region and she is the daughter of Gladys Esi Tecku and the late Moses Kodzo Apawu. Emefa was born in Accra, and she is the first of five siblings.
Education
Emefa attended St. John's Preparatory School, Achimota and continued at St. Anthony's School, South Odorkor. If it is true that the crowing of the cock is an accurate harbinger of the dawn, then Emefa's future journalistic prowess, tenacity and achievements were foreshadowed in her primary school day public speaking, debating as well as reading passages in class and the Bible in Sunday schools.
Having completed her basic education, Emefa proceeded to Our Lady of Apostles (OLA) Girls' Secondary School in Ho in 1998 where she pursued General Science and completed 22 years ago.
Later, Emefa obtained her first degree in Management at Central University and a master's degree in Development Communication at the Ghana Institute of Journalism. Currently, she is pursuing her second postgraduate degree programme in Defense and International Politics as well as a certificate course in conflict resolution and crisis management, both at the Ghana Armed Forces Command and Staff College. Perhaps being the head of the Joy newsroom security desk, her pursuit of the second master's degree is to adequately equip her on the job.
Nuclear Family and Religion
Emefa is a mother of two wonderful biological children and many other non-biological children. Though not married currently, she is happily attached to a lucky man. She is a Christian and a worshipper at Potter's Family Chapel in Dansoman in Accra.
Journalistic career
Kofi Annan said, "There is no tool for development more effective than the empowerment of women." In corroboration, Archbishop Desmond Tutu also remarked, "If we are going to see real development in the world, then our best investment is women."
The empowered Emefa Apawu in whom her family invested journalism once worked as the administrative secretary to Madam Kate Quartey Papafio, the CEO of Reroy Cables.
Emefa's journalism career started in 2003 at Radio Gold where she was a production assistant after she was discovered by James Agyenim Boateng. Emefa later worked at XFM, Radio XYZ and she was once a morning show host at Class FM. Currently she is an iconic newscaster on Joy radio and TV, with a voice that many people love to listen to. She is free-spirited, equanimous, team-spirited, lively, lovely, and result-oriented. She loves to be the voice for the voiceless.
At MGL, Emefa is the host of the midday news and Newsnight on Joy 99.7 FM every weekday. She also hosts "The Probe" on Sunday evenings at 8pm on the JOYNEWS channel on TV and on Joy 99.7 FM. It is obvious, therefore, that Emefa is a seasoned and practicing journalist.
One may say with certainty that Emefa is the Joy newsroom, and the Joy newsroom is Emefa. She casts news with clarity and confidence. She exhibits professionalism when interviewing personalities of different political, social, and religious persuasions.
Perhaps Emefa is the personification of Kofi Anna's statement that "To live is to choose. But to choose well, you must know who you are and what you stand for, where you want to go and why you want to get there." Emefa chose well to practice journalism, and she enjoys her job.
Emefa equally had some short stints in the corporate world, and she was once the Public Relations Officer at the Ghana Chamber of Commerce and Industries.
Awards, Passion and Leisure
In 2021, Emefa Apawu was declared the media excellence honoree at the Africa media honours and earlier in 2020 at the 25th Ghana Journalists Association (GJA) awards, she was awarded for her exceptional COVID-19 reporting.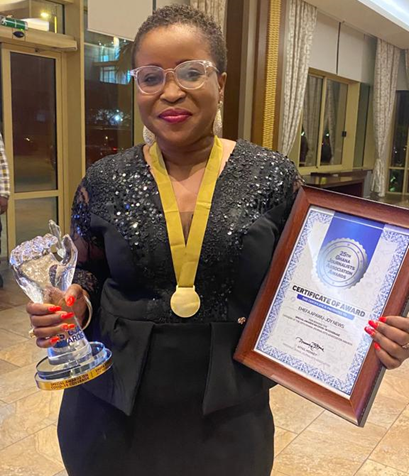 Regarding her passion, Emefa said, "I am largely very passionate about what I do, because it gives me the rare opportunity to bring out the true me whiles educating, entertaining, inspiring, and giving hope to society. Being the voice of the voiceless comes with its own special challenges but overall, the joy of changing lives remains paramount." At her leisure times, Emefa produces the handy and delicious "Quiqui Shito"
Volta and Affirmative Action Ambassador
Apart from attending school in Ho, Emefa did not grow up in Volta Region where she hails from. Nevertheless, she loves her route hence she is an ambassador for everything Volta. She was thus very instrumental in organizing the Volta Trade and Investment Fair held in Ho in 2021.
As a strong advocate for Ghana's Affirmative Action Bill, Emefa wants the bill passed into law without any further delays. Purposefully, an affirmative action is meant to promote fairness and address the effects of past discrimination in employment by encouraging targeted outreach efforts to attract underutilized minorities and women.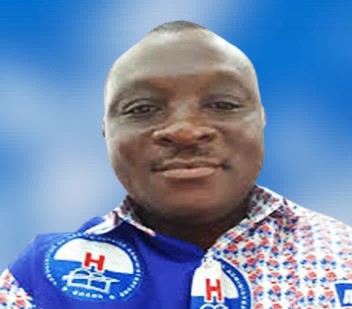 Philip Afeti Korto is a seasoned Public Administrator and a prolific writer. He is a professional and astute Health Service Administrator who has been practising for over a decade. He has worked as a Health Service Administrator in the Ghana Health Service for 15 years, where he managed Administration
DISCLAIMER: The Views, Comments, Opinions, Contributions and Statements made by Readers and Contributors on this platform do not necessarily represent the views or policy of Multimedia Group Limited.