For the Three hungry Lions in England's crest, there was a lone goal for them to devour after 94 minutes of hunting down Croatia, inside Wembley stadium.
They could have gotten two other goals for the two other Lions to share, but Kane at the far post crashed into the post and the ball into the side net.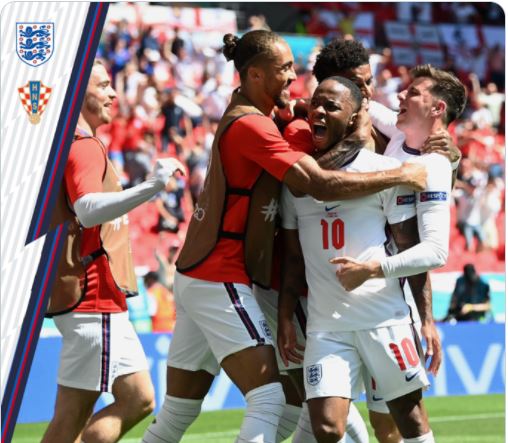 And when Sterling had enough time to hit home a rebound right inside the box, his shot was off target, potentially unforgivable. But he had scored the only goal earlier to buy himself a fresh leash among the England fans.
England switched from the 3-4-3 bequeathed to the nation by Antonio Conte's title-winning Chelsea side to line up as a 4-3-3.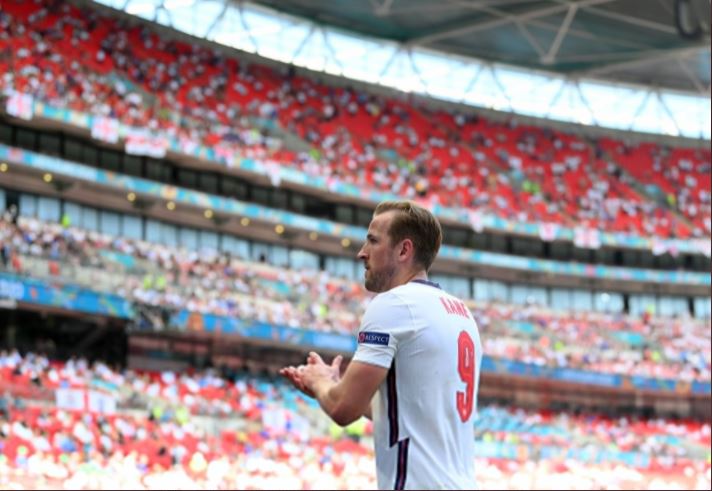 A midfield of Declan Rice, Mason Mount, and Kalvin Philips. Rice for solidity. Mount for creativity. And Philips a hybrid of both for the box-to-box midfielder converted into a defensive shield under football's puritan god – Marcelo Bielsa.
But his selection was not without criticism and had this game gone south for Southgate, they would be plenty of blame for the coach's choices such as using a right-back Trippier for a left-back role when he had natural players for that position in the form of Chiwell and Shaw.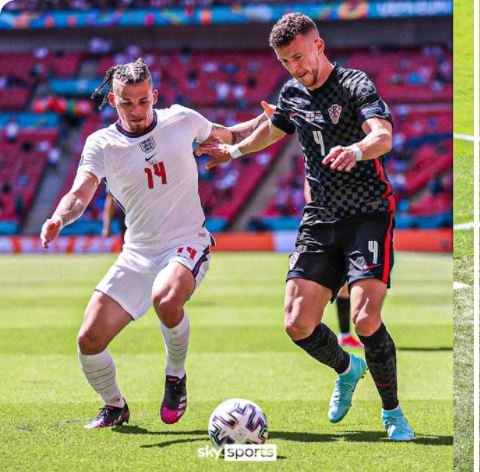 Croatia lined up in a similar formation, Modric at 35, their old inspiration for new crack at the Euros.
But playing in front of their fans, England showed their desire early through Foden on the sixth minute. But beyond that, all their possession would not harm the target.
You could see the English can pass, can possess, can dominate, can cross, can score but there are no points for ability, only delivery.
But after failing to register a single shot on target, the Croats came into the second half looking to show why they were finalists in the 2018 World Cup in Russia.
And when a long shot from Modric, which was the Croats first shot on target, was spilled by Pickford, Croatia would feel a knot up in their sense of self-belief.
But where the game appeared to have begun for Croatia, it ended there. For moments later, Foden, deep in the England half and on the right wing would find Philips ahead of him by the touchline.
Philips would do a Kante-surge, on-rushing, evading two Croats, wrenching their team shape as bodies moved to close him down, eventually opening space for Sterling to burst through the defence.
Philips rewarded Sterling's good off the ball movement with a slicing pass to leave the Manchester City star with a Croat on his shoulder who was ready to outmuscle him.
He did. But not before Sterling had picked his spot without his- sometimes-disturbing hesitation and overelaboration.
England fans erupted as the ball disrupted the otherwise peaceful net. His goal animated the fan base who now twitched in some sweet agony anytime an attack would break down or a pass failed to find a man.
Like when Mount on the left of the box, crossed the ball in search of Kane at the far post. He floated the ball long enough for Kane to finish it off well. But the nature of the cross also gave Croatia enough time for their defender to crash into Kane before he could apply his deadly technique.
All of Croatia's substitutes, Brekalo, Petkovic, etc would fail to spark a revival of Croatia's game and Wembley was in no mood for any such revival, as home fans confirmed Croatia coach Dalic's expressed fears- that it was going to be difficult to play in Wembley.