The Mobile Money Agents Association of Ghana has pleaded with government to extend the deadline for the SIM card re-registration exercise.
According to them, the mobile money business will be negatively affected should government stick to the July 31 deadline.
In a statement issued on Thursday, July 28, the group pleaded for the deadline to be extended to January 2023.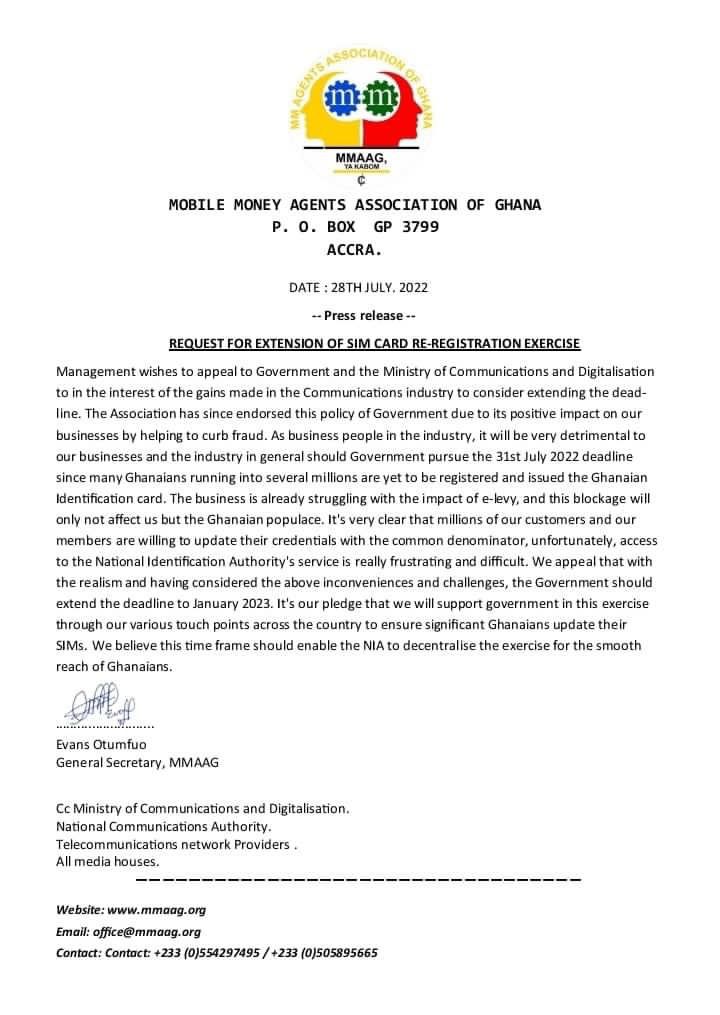 "As a business people in the industry, it will be very detrimental to our business and the industry, in general, should government pursue the 31st July, 2022 deadline.
"We appeal that with realism and having considered inconveniences and challenges, the government should extend the deadline to January 2023," portions of the statement read.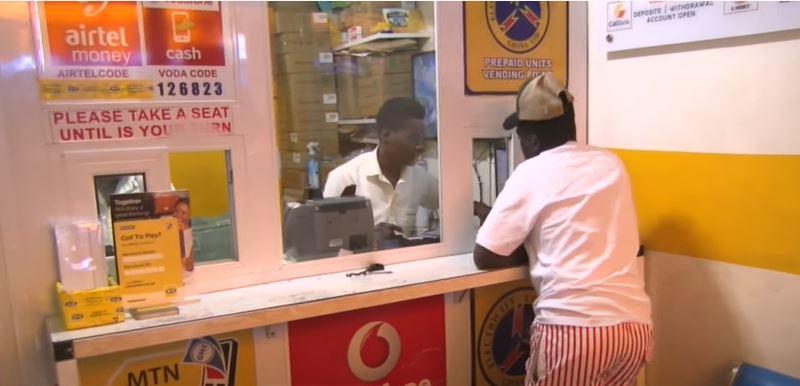 Their call comes two days to the deadline of July 31.
Meanwhile, the Minority in Parliament has urged President Akufo-Addo to instruct the Minister for Communications and Digitalisation, Ursula Owusu Ekuful to extend the deadline for the exercise.
Addressing the press in Parliament on Thursday, Deputy Ranking Member on the Communications Committee, Sam George explained that the deadline slated for July 31 "holds potential national security implications for millions of Ghanaians who have not been able to register, due to no fault of theirs."
"We urge the President and the National Security Minister to take cognizance of the fact that millions of Ghanaians earn a living by use of their SIM cards on a daily basis," he added.
Government has set July 31 as the deadline for all persons to re-register their SIM cards with their Ghana cards.
The Ministry of Communications and Digitalization has indicated that people who fail to comply with the directive will have their SIM cards deactivated.
The Sector Minister has stated categorically that the deadline will not be extended.