The fight to succeed popular, long-serving chancellor Angela Merkel could barely be tighter as Germans vote in parliamentary elections.
The streets of Berlin are hosting the annual marathon, but the biggest race is taking place across the country.
In a final push for votes, the outgoing chancellor joined conservative candidate Armin Laschet at a rally on Saturday in his hometown of Aachen.
Final opinion polls suggest an unlikely victory could be within their grasp.
At stake is the leadership of Europe's most powerful economy, and more than 60 million Germans over 18 are eligible to vote.
Polls opened at 08:00 local time (06:00 GMT) on Sunday. A clear indication will come when voting comes to an end at 18:00.
This unpredictable election looked over until Mrs Merkel entered the fray, her career at the top of German politics now weeks from coming to an end.
"It really matters who's in power," she warned voters repeatedly in the 48 hours before the vote. Her message was that Germany needed stability and its youth needed a future - and Armin Laschet was the man to provide it.
All bets are off
There are plenty of uncertainties about this election. In the run-up, more than a third of voters were still unsure who to vote for, although a record number have already posted their votes in.
Calling on all Germans to vote, President Frank-Walter Steinmeier said: "Whoever takes part will be heard, whoever does not vote lets others decide for them."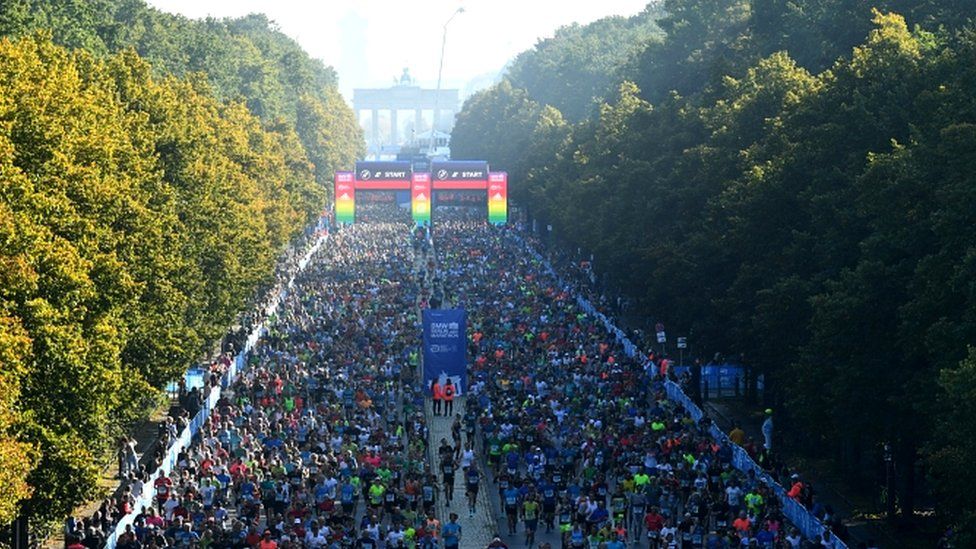 For months the opinion polls have swayed this way and that. The conservative CDU and its Bavarian sister party led initially, and at one point the Greens went in front, but then came a surge for the Social Democrats under Olaf Scholz.
Of the three candidates competing for the role of chancellor it is Mr Scholz who has galvanised voters most. As Mrs Merkel's deputy it has been easier for him than for his conservative rival to be seen as the continuity candidate.
But even if he wins he will most likely need the support of two other parties to form a coalition.
"The most important coalition for me is with the voters, because the stronger they make the SPD, the easier it will be for me to form a government," he says.
Climate crisis is key
For the Greens this is their biggest moment yet. Climate change is currently the biggest issue for German voters and the party has only once polled more than 10% in a federal election.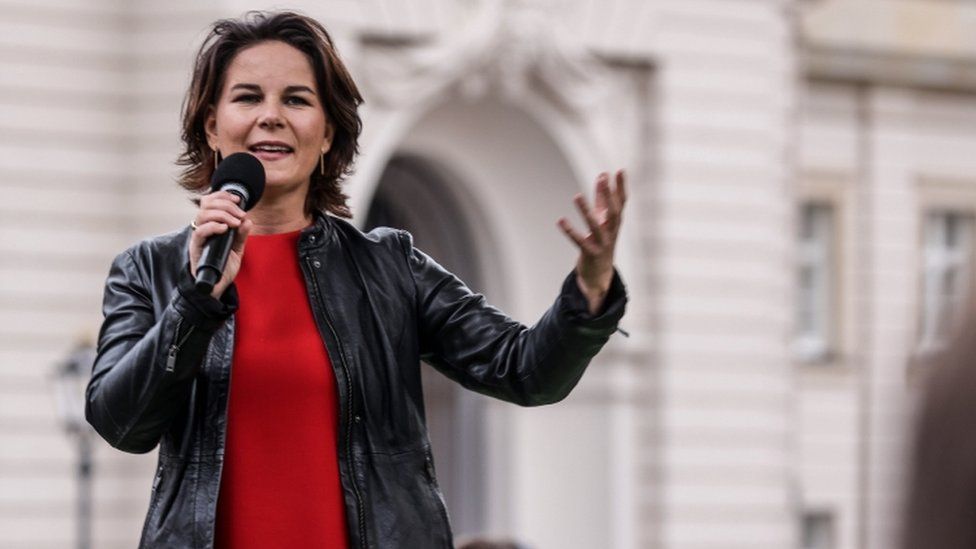 But their candidate for the top job, Annalena Baerbock, has lost support over the summer, despite catastrophic floods that left at least 190 people dead and left a trail of destruction in two of the most populous states.
Judging from a random sample of people in Berlin's sprawling Alexanderplatz on Saturday, even though climate change is their highest priority, they think the other parties are quite capable of addressing it too.
Conservative Armin Laschet told voters on Saturday it was time to speed up the move to renewable energy: "We're too slow in Germany."
Action to tackle climate change needs to be just and fair, says German campaigner Luisa Neubauer.
The liberal FDP may disagree with the Greens on plenty, but on climate change they are drawing in young voters too. Both parties have a good chance of being in government and both could be kingmakers.
"The next government is the last that can still have an active influence on the climate crisis," Annalena Baerbock warned Germans during one of the final TV debates, so the Greens had to be part of it, she said.
But liberal leader Christian Lindner does not believe Germany needs to go the same way as the Greens.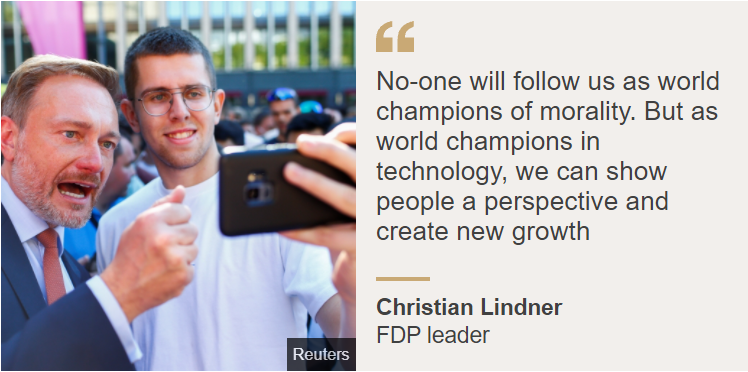 Not over till it's over
Even if a clear winner emerges on Sunday evening, Germans will not know the make-up of their government for some time.
The victorious party still needs to form a coalition and there seems little chance of a repeat of the two-party grand coalition currently in charge.
That is why Germans are talking about traffic-light, Jamaica or Kenya coalitions, reflecting the different colour schemes of the parties potentially involved.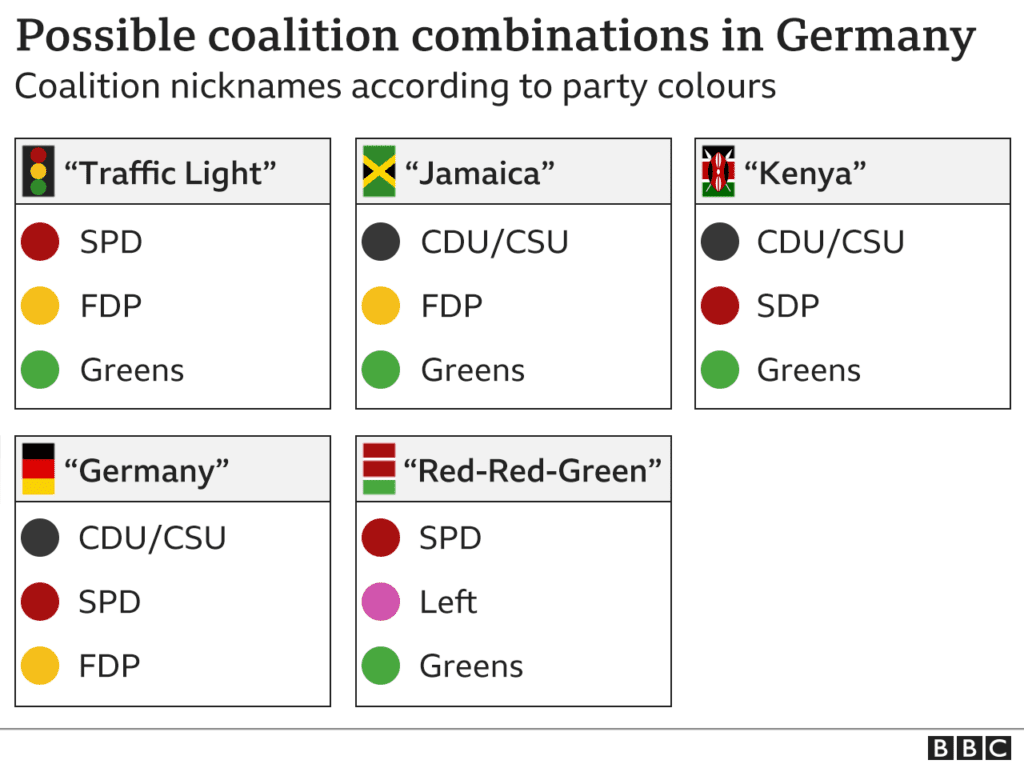 If it's the centre left then look for the red, yellow and green; if it's the conservatives, it could be black, yellow and green.
Until that is all sorted Angela Merkel won't be going anywhere.
DISCLAIMER: The Views, Comments, Opinions, Contributions and Statements made by Readers and Contributors on this platform do not necessarily represent the views or policy of Multimedia Group Limited.