The Ghana Health Service (GHS) has apologised for publishing two different coronavirus figures on its Covid-19 webpage on Tuesday night.
Dr Badu Sarkodie, Director of Public Health at the Service, said the mishap was unfortunate and that pressure from working for long hours, perhaps got to the gentleman who was supposed to update the page, resulting in the mistake.
Addressing the press at the Information Ministry's media briefing Thursday, he appealed to Ghanaians to pardon the Service for the error.
"Sincerely, I think I have to render an apology. These are some of the things you have when people work late in the night and have to produce an output."
The GHS in its Tuesday update resurrected claims that government was massaging the Covid-19 figures after 7,367 and 7,117 were reported 15 minutes apart.
The contradicting figures left social media in a state of confusion. While some assumed it was a mistake, others concluded government was indeed hiding the true state of affairs from Ghanaians.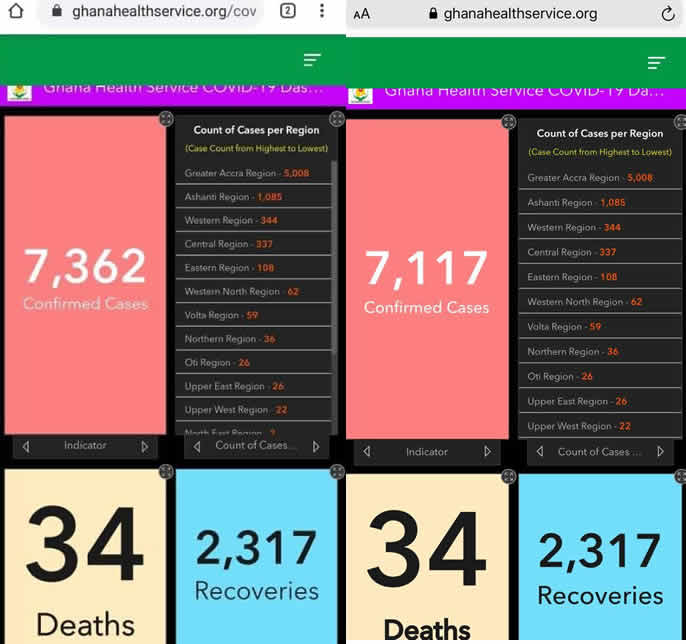 But Dr Sarkodie says that is not the case.
According to him "whatever we put there is the truth and nothing than that."
He said the gentleman who made the mistake "should have called some of us to advise him to put down something and apologise to the people of Ghana. This cannot be done.
"We sincerely apologise for that," he added.