With time, the real meaning of the names of a place, person, or thing could be corrupted and lost. One of such places is the capital city of the then Bono Ahafo Region and now Bono Region. What is the history of the beautiful and hospitable town, now known as Sunyani? 
Nana Bofotia Boaponsem, the Krontihene of the Sunyani Traditional Area, told Joy News Bono Region Correspondent Precious Semevoh that the original name was "Ason Dwa Yɛ".
He explained, "the ancestors who settled in the present-day Sunyani in the 19th century, were hunters led by Nana Boahen Korkor and Nana Bofotia and their village was called "Ason Dwa Yɛ", meaning a place where elephants are killed and enskinned.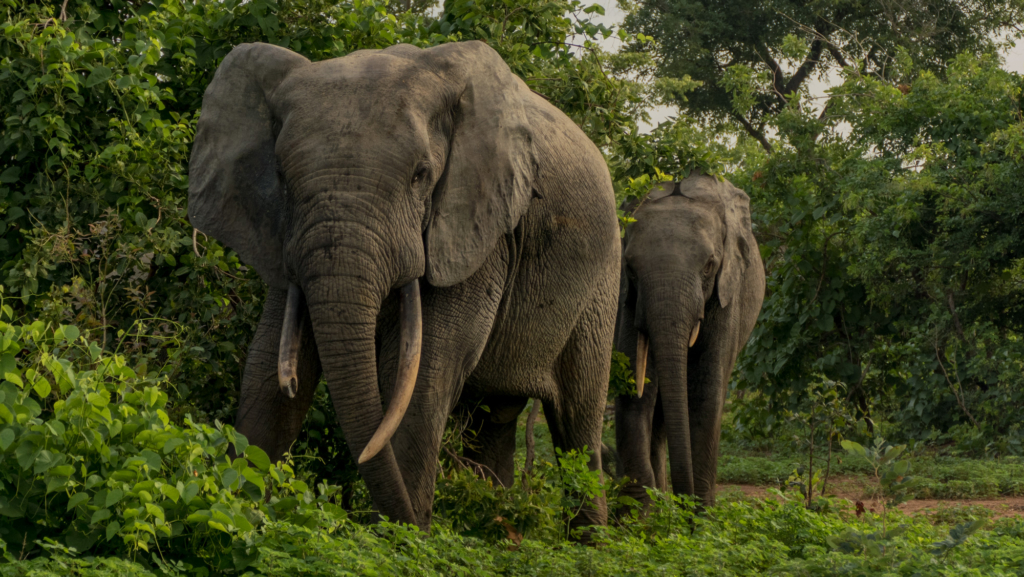 He said the name of the place where the elephants were killed, "Ason Dwa Yɛ", became corrupted and now called Sunyani ("Su-nya-ni").
The now Cosmopolitan town with over 150,000 inhabitants is such a serene, well-planned city with the dualisation of its major roads, fitted with street lights that are such a delight to watch at night. 
Sunyani is also a well-known peaceful and welcoming place for people of different ethnic groups. 
Such uniqueness about Sunyani (the Suncity of Ghana) can be traced to its originators, according
to Nana Bofotia Boaponsem.
"The two people who settled in Sunyani loved themselves and their visitors, and so accepted almost every personality. The Paramount Chief of the Sunyani Traditional Area is called Nana Bosoma Asor Nkrawie, but his title is Daasebre Ogyeamansan because whether you are an Akan, Ewe, Moshie, or where ever you come from, you will be accepted", he said. 
"We believe it is visitors who are used to establish a community and that makes Sunyani a peaceful place for people to settle in", Nana Bofotia Boaponsem added.
Daniel Dayee, a journalist, said he has enjoyed and continues to enjoy his over a decade stay in Sunyani. I came to Sunyani a little over a decade ago, at a time when I knew nobody there.
But the culture and openness of the people quickly helped me to settle, and I have loved every bit of the time spent there.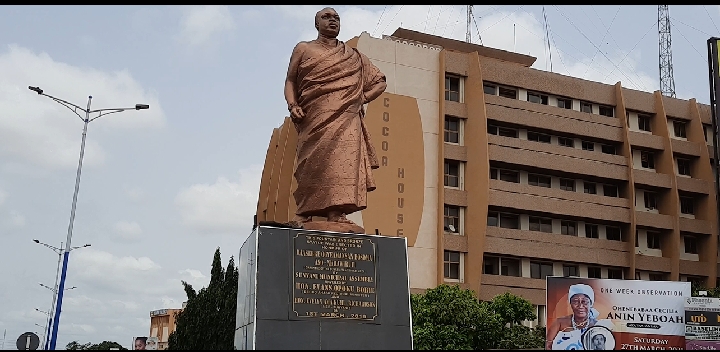 The regional capital, known for its cleanliness in Ghana and beyond, is home to many tertiary
institutions such as Sunyani Technical University and the University of Energy and Natural Resources and the preferred location for national conferencing, etc.
According to the chiefs and people, Sunyani has enough room for investors.
"Sunyani is a serene place where people can come to stay and do business and conferencing. The Paramount chief and his elders have a lot of lands to give to investors to come and invest in Sunyani. The youth of Sunyani are very hard-working youth. So, we are inviting people to come and join us in Sunyani", Nana Bofotia Boaponsem, the Krontihene of the Sunyani Traditional Area noted.
So, if you need a peaceful and congenial place to live or establish your business, think of "Ason Dwa Yɛ" or Sunyani, and you will be glad you did.
DISCLAIMER: The Views, Comments, Opinions, Contributions and Statements made by Readers and Contributors on this platform do not necessarily represent the views or policy of Multimedia Group Limited.