The Ghana Agricultural Workers' Union (GAWU) is questioning the number of jobs created under the government's flagship Planting for Food and Jobs programme.
According to the Ministry of Food and Agriculture, more than two million jobs have been created since the program started in 2017.
Though GAWU will not put out alternative figures, its General Secretary, Edward Kareweh, wants a review of how these jobs are determined.
The introduction of the Planting for Food and Jobs Progamme was to promote food security, ensure ready markets for produce and provide jobs.
Earlier this year, the government claimed more than two million jobs have been created under the programme.
General Secretary of GAWU, Edward Kareweh, is however questioning the employment figures.
 "The Planting for Food and Jobs programme is alleged to have brought the creation of jobs. We have been questioning all that. How do they determine the jobs, and what is the sustainability of those jobs? 
"Over two million to three million jobs have been created per the statistics of the Minister of Agriculture. But we ask ourselves, where are the jobs?"
He insists clarity must be given.
"We believe jobs are tangible and verifiable. What is Ghanaians understanding of the word 'job'? He is not talking about having a one-day job or a week job. He is talking about something he can depend on for his daily livelihood and dependence. The jobs created under the Planting for Food and Jobs, can they tell us if it meets these types of criteria?"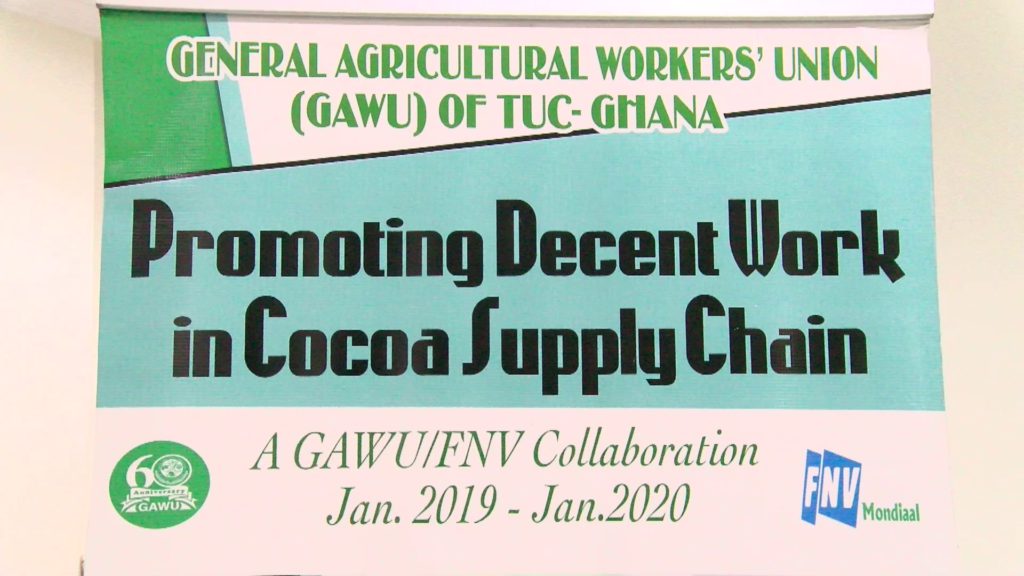 Edward Kareweh spoke to LUV NEWS on the sidelines of GAWU's 60th Anniversary Celebration and its 11th quadrennial delegates' conference in Kumasi.
The theme for the conference was "60 years of promoting decent work in Agriculture: the role of GAWU".
Mr. Kareweh observed that the unbridled importation of food items continues to undermine the efforts of farmers.
He also said the programme has failed to address post-harvest losses and. access to markets.
"The program has not been able to address post-harvest losses and also create market for farmers. In 2019, rice farmers were left with their produce at the mercy of the weather. They had produced and harvested in the rains, and there was no market.
Mr Kareweh observes food glut in some parts of the country in the absence of a ready market.
"Visit the Brong Ahafo or the Northern regions, areas where tomatoes are mostly produced in large quantities. These produce are left to rot. The Planting for Food and Jobs has not yet been able to address that."
GAWU with a membership of about 55,000 is pushing for an environment that will enable farmers to grow sustainably.
DISCLAIMER: The Views, Comments, Opinions, Contributions and Statements made by Readers and Contributors on this platform do not necessarily represent the views or policy of Multimedia Group Limited.