Over the last two years, JoyNews has reported on how communities in the Bongo and Kasena-Nankana West districts of the Upper East Region were constructing household latrines to help combat open defecation, following the advocacy work of WaterAid Ghana in those areas.
Now, the impact of climate change is threatening the sustainability of those latrines as many have collapsed, following torrential rains which led to floods that killed at least 28 people and left thousands displaced in the Upper East Region in 2019.
Two years ago, Rosina Nsobilla and members of her household were using a household latrine they built themselves.
But when JoyNews visited on Wednesday March 18, 2020, she was standing near a pile of the rubble from what used to be their household latrine.
"Because of the heavy rains last year, I woke up one morning and there were cracks all over the latrine. One afternoon, someone wanted to enter and use it but I told him to go somewhere else because the latrine could collapse at any time. As soon as he left, the whole thing (the latrine) came down," she told JoyNews.
This is the Asaloko community in the Bongo district – one of several communities now declared open defecation – free, following the work of WaterAid Ghana.
The residents had mobilized and built their own household latrines, in response to the eye-opening Water Sanitation and Hygiene (WASH) for Public Health project, implemented by WaterAid.
Rosina's family's latrine was one of the many that was destroyed by the rains.
"It's no longer easy for us [to attend nature's call]. We have to go and use our neighbour's latrine. When you get there and someone is already in there, you have to wait", Rosina said.
Other homes lost their latrines to the floods including the families of Awine Agoone and Azure Nyaaba who were just looking through the debris of their collapsed latrines at the time of our visit.
Awine told JoyNews; "Last year the rains were too much. That's why the latrine collapsed. It was a mud structure I was using together with my family but the floods forced it to crumble and now I have to try construct it all over again".
Azure Nyaaba's story was not too different.
"We used our latrine for three years before the floods swept it down last year. The pit is still intact so I have to raise the walls again but it comes with a cost so I am thinking about what to do", he said.
The latrines were built from the meagre resources of the community members who are mostly peasant farmers.
WaterAid Ghana and its partners, the Centre for Indigenous Knowledge and Organizational Development (CIKOD) and the Widows and Orphans Movement (WOM), spent several months, advocating in the communities on the dangers of open defecation and the need for clean and hygienic surroundings.
Latrine artisans were trained in the communities - their job; to help households put up their own latrines.
Perpetual Diabene, an engineer and a program officer with WaterAid Ghana said a lot of stakeholder engagements are done in the communities and at the district level before much progress can be made.
"We meet all stakeholders including traditional authorities. We talk to them about the project and its expected outcome and the roles they have to play to help all of us succeed," she said.
The women were involved in the latrine construction, with female latrine artisans also trained.
Soon, the communities embraced the need for a change and latrines sprang up in almost every household from Akania and Nakong-Saboro in the Kasena-Nankana West district to Asaloko and Aberingabisi in the Bongo district and several other communities.
The time invested and resources spent to do all this is quite high, although difficult to quantify.
WaterAid country director, Dr. Abdul-Nashiru Mohammed speaking to journalists after a tour of WaterAid projects in Bongo two years ago, said at least ȼ2 million had already been invested in WaterAid projects, even though they still had a year left to finish their work.
But now, as a result of the impact of climate change, some of these poor families have to rebuild their latrines.
Rosina Nsobilla says; "If we had used cement blocks to construct the latrines, I don't think they would have collapsed but we used mud (to construct them). So, if we can get cement to reconstruct the latrines, I think they will last longer".
In the meantime, Rosina, Awine, Azure and their families have to use their neighbours' latrines whenever the need arises.
The District Chief Executive for Bongo, Peter Ayinbisa says the work done by WaterAid in the district, is enormous.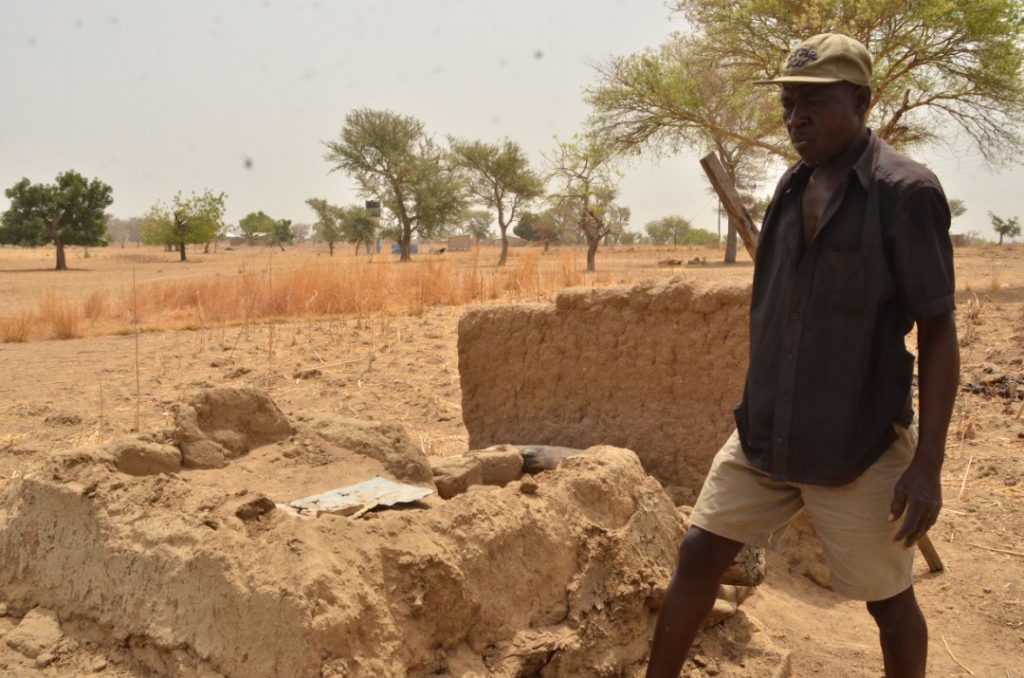 "We are engulfed with sanitation problems [as a country]. And I think that at the national level, if we can give WaterAid the support that they need, I believe Goal 6 of the Sustainable Development Goals can be achieved", Ayinbisa said.
In all, a total of 174 latrines collapsed out of 432 latrines constructed in the two districts.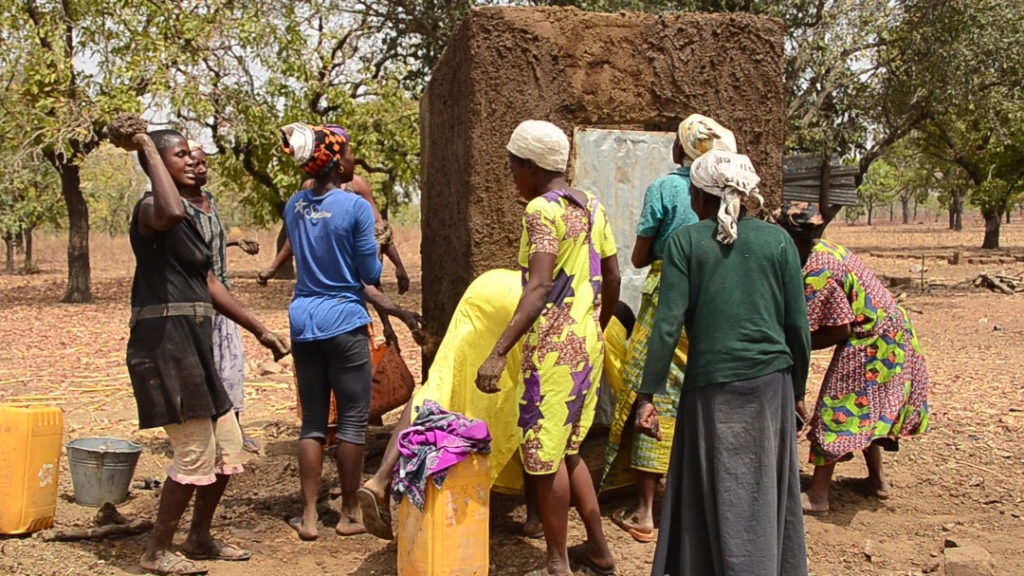 Fortunately, the provision of mechanized water systems by WaterAid in the communities has saved the people from any major water pollution that last year's floods could have caused.
Nonetheless, the destruction of the latrines by last year's floods may well be a signal for resilient Water, Sanitation and Hygiene services to be included in climate change adaption plans in the future.
DISCLAIMER: The Views, Comments, Opinions, Contributions and Statements made by Readers and Contributors on this platform do not necessarily represent the views or policy of Multimedia Group Limited.