Officers of the Ghana Immigration Service at the Bunkprugu border post in the North East Region have intercepted ten Togolese nationals who were crossing illegally into the country through several unapproved routes. 
Five motorbikes were also seized in the operation on Thursday, July 2, 2020, which was simultaneously carried out at some six newly discovered illegal entry points in the area.
Amongst those arrested were two motorists smuggling 16 bags of Planting for Food and Jobs fertilisers into the neighboring country.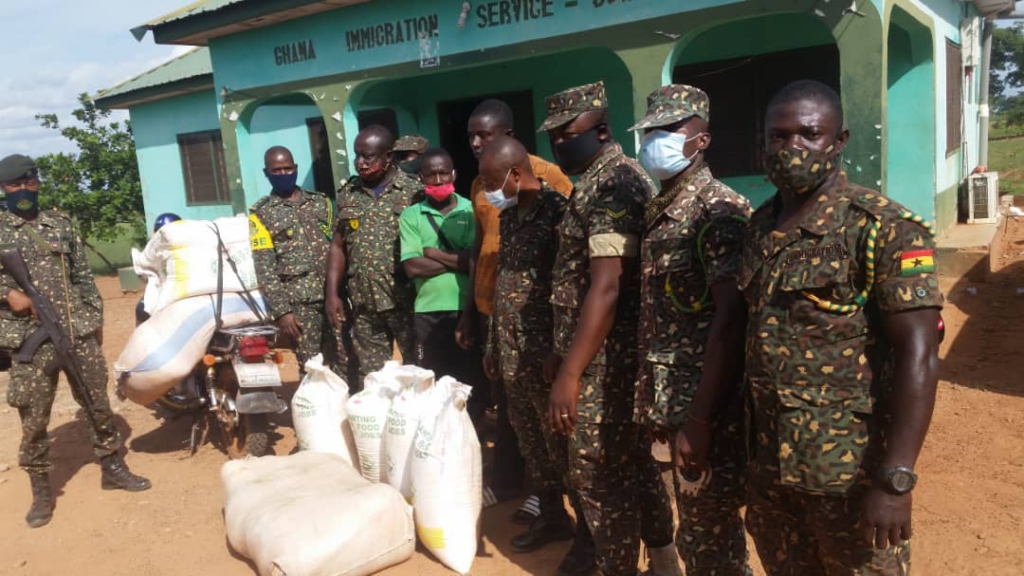 According to the District Immigration Officer Edwin Adjetey Doku, all the suspects, except the two smugglers, were cautioned and released to Togolese authorities.
The fertilisers have been confiscated and the case reported to the District Chief Executive for further directives, he said.
"At about 1200 hrs, one of the groups intercepted and seized three Togolese nationals with one motorbike. Two of them said they were en route Kumasi in the Asante Region to visit their brother," the commander reported.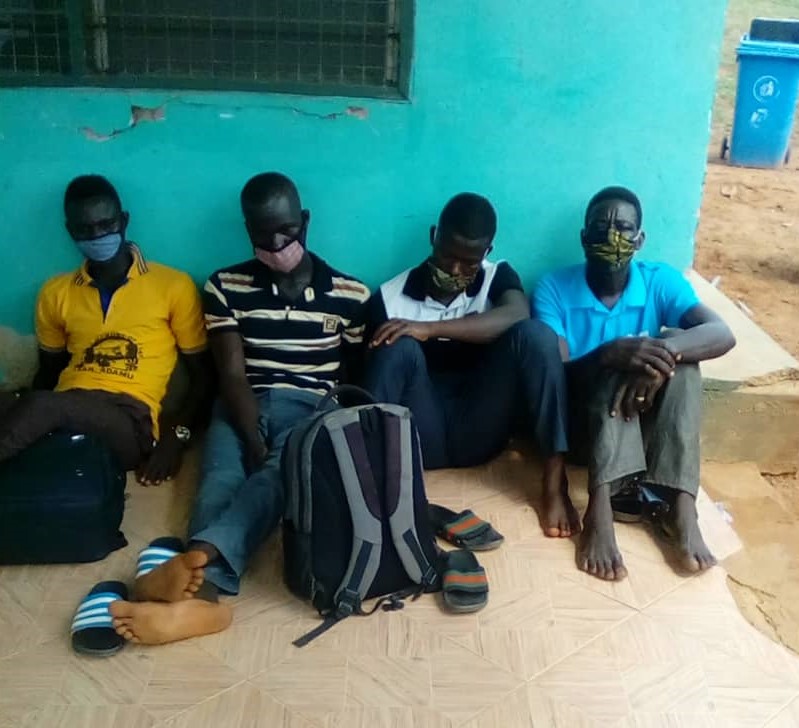 He narrated that "at about 1430hrs, two (2) Togolese were intercepted on their way out of Ghana.  They were on motor bikes and were carrying eight (8) bags of fertilizer each (16 in total) meant for planting for food and jobs in Ghana. The case was reported to the DCE for further action to be taken."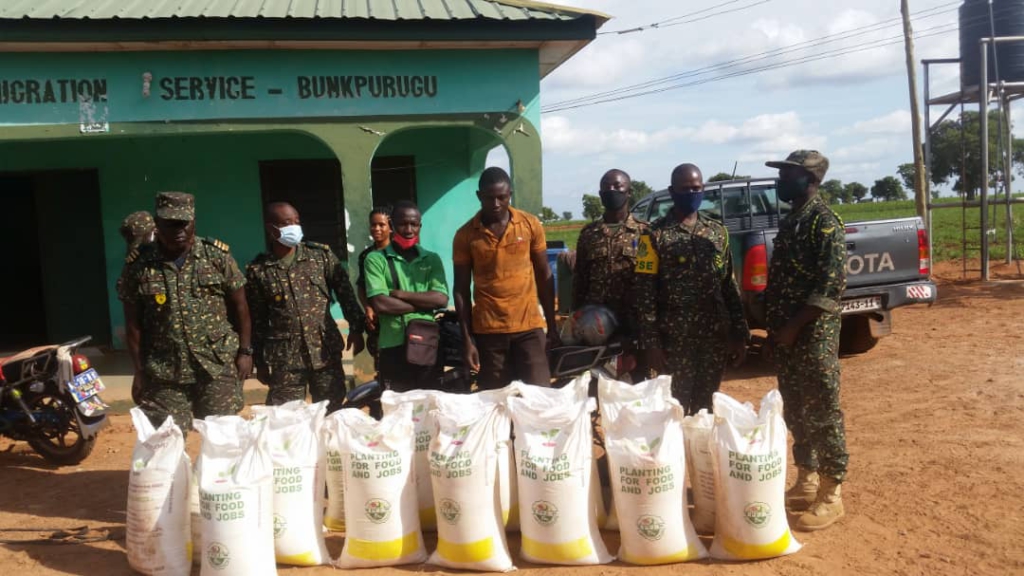 In a similar development, two Togolese were also intercepted at the same time, at the same place attempting to enter Ghana. The four Togolese were handed over to the Togo immigration but their moto bikes were seized.
The North East Region shares its border to the west with northern Togo.
The boundary, spanning a distance of about 334km, is dotted with many unapproved routes, some of which are known, carefully monitored and controlled.