It was a difficult moment for family and sympathisers when the mortal remains of singer Keche Andrew's father, Peter Cudjoe was laid in state.
The solemn ceremony was held at the Jesus Christ of Latter Day Saints Church at Tema Community 2, on Saturday, June 3.
Mourners could not hold back tears as they file past his remains in the church auditorium.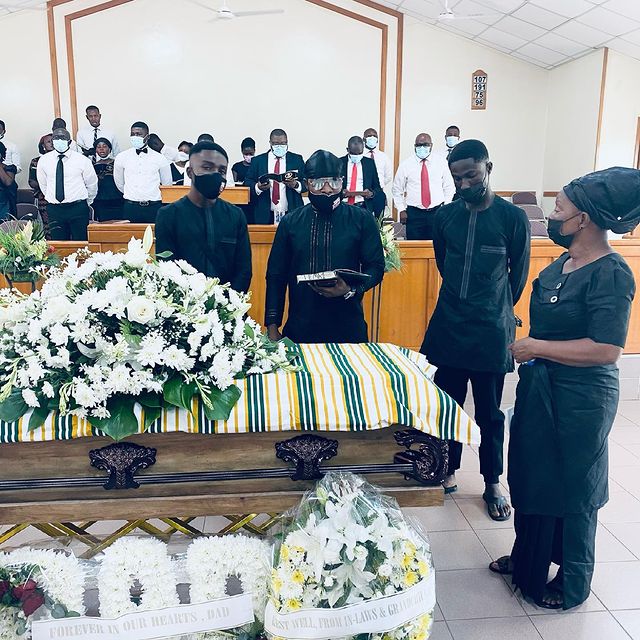 Keche Andrew took to social media to later share photos and videos from the funeral ceremony.
Present at the event was his friend and the other half of group Keche Joshua. Others include Bola Ray, Dadie Opanka, and Dr Cryme.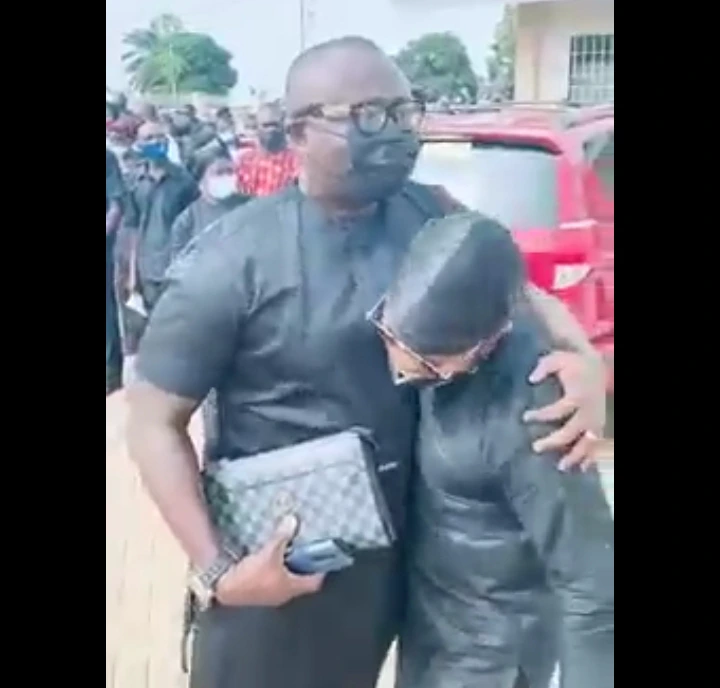 The singer's father passed away on Friday, May 21, 2021, aged 71.
He took to his Instagram page to share visuals from the ceremony with a heartfelt tribute to eulogize his late father.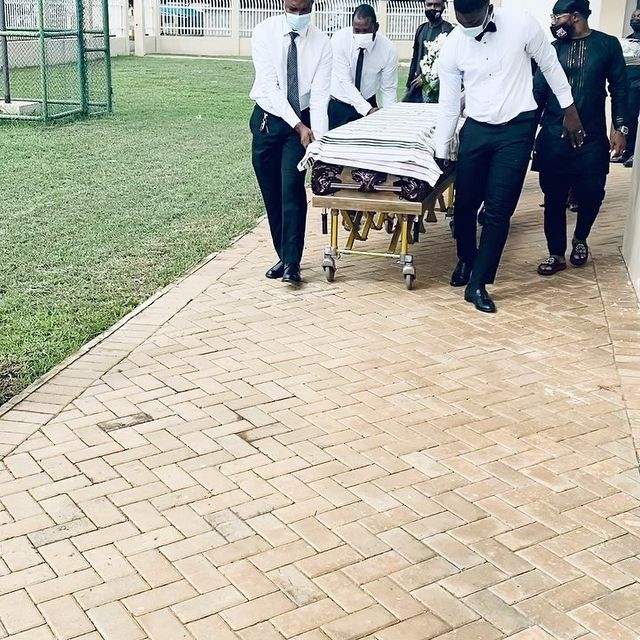 He wrote: "Rest Well Daddy. Rest Well My Best Friend. Rest Well The One Who Understands Me Better. Always Gonna Be Here In Our Heart. ByeBye Daddy, ByeBye Man AP."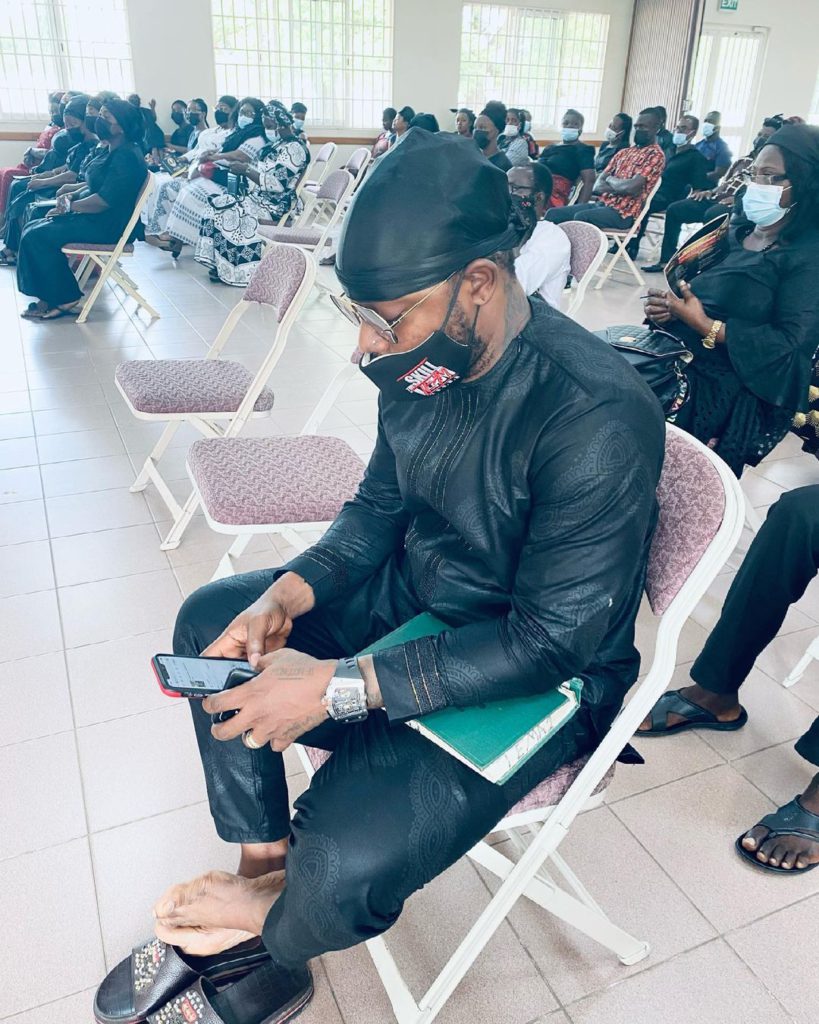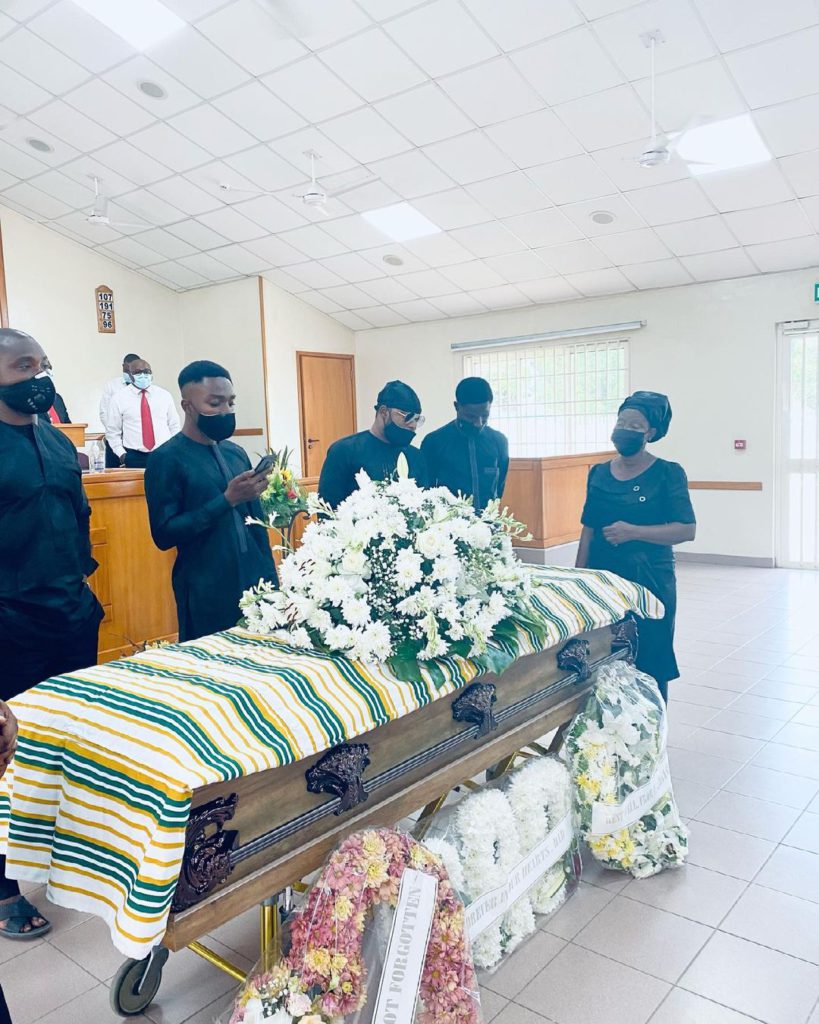 See more videos and photos below: