The M&C Group has donated some essential hygiene equipment to the East Legon Divisional Police Command to help improve sanitation in the wake of the novel COVID-19 virus.
The group presented items such as plastic buckets, plastic stools, liquid soap, detergent and sanitizers to support the Division's quest for hygienic procedures as part of its corporate social responsibility.
District Commander, Chief Supt. S. S. Okunor received the items on behalf of the division.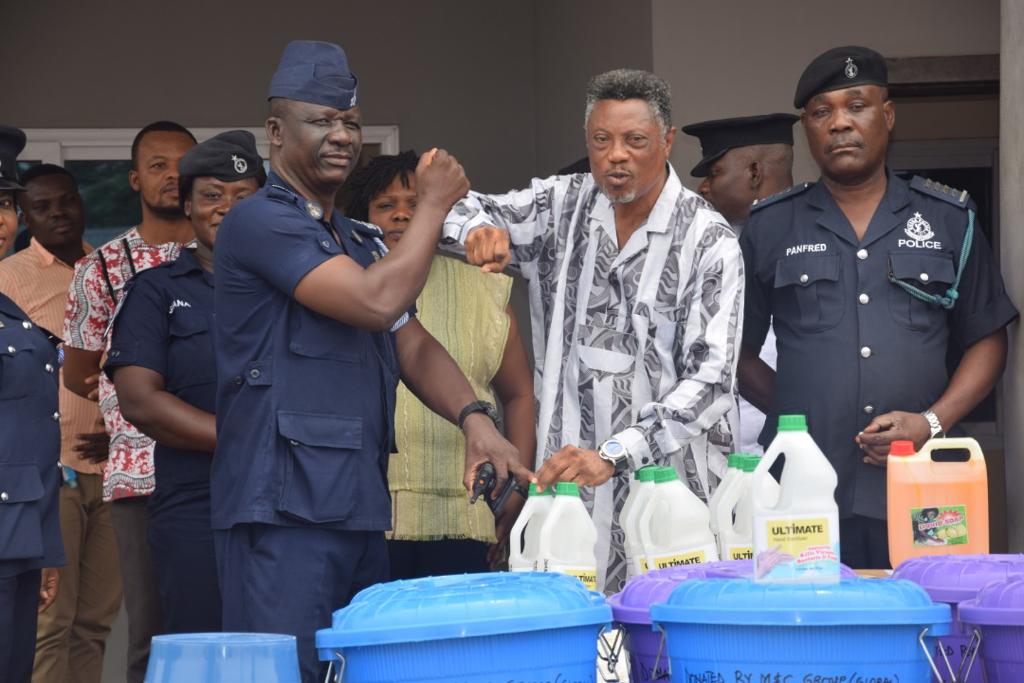 Management of M&C used the opportunity to advise all to be concerned as the COVID-19 virus is "no respecter of persons either in an institution or walking in the streets".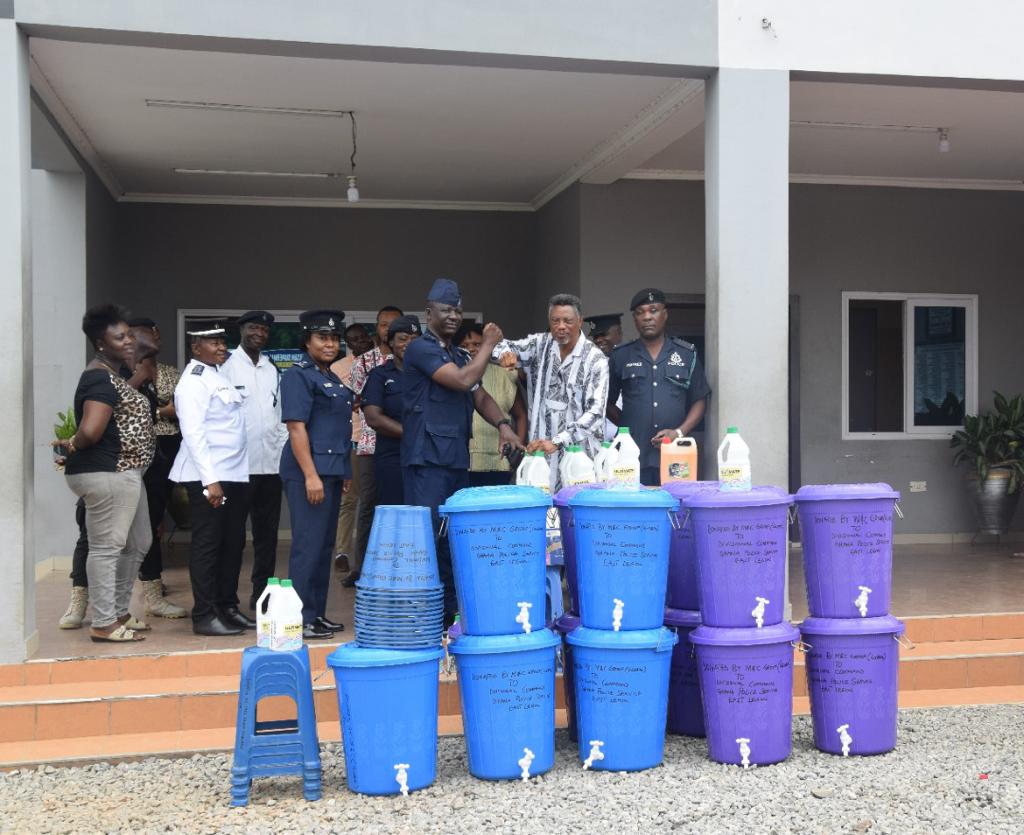 They also called on individuals to stay healthy by observing simple hygiene practices.