Central Regional Minister, Justina Marigold Assan has promised traditional authorities, her administration would consult them in every development initiative that's undertaken in the region.
According to her, the era where chiefs were only invited to the commissioning of projects was over and that it was time for traditional authorities to play active roles for the development of the region.
Justina Marigold Assan assured the chiefs when she paid a courtesy call on the Omanhen of the Oguaa Traditional Area, Osabarima Kwesi Attah II.
The New regional minister was convinced if the traditional authorities were made to play active roles in developmental projects, the region would be better off.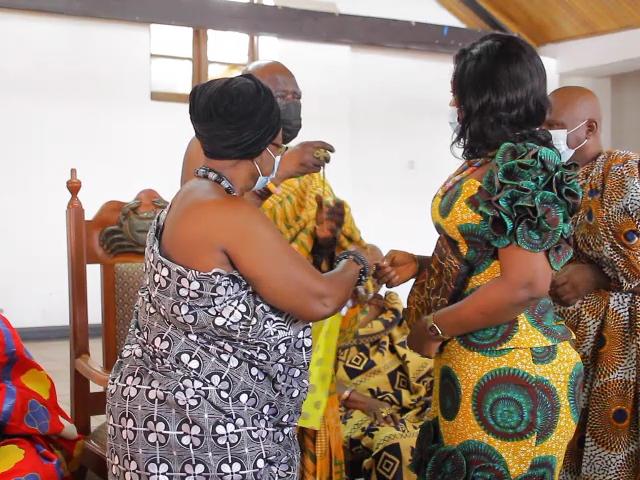 She promised the chiefs of a stronger partnership that would make her consult and collaborate with them on the developments in their areas.
 I am promising you that we are all partners in development. When I said I would consult and collaborate with the chiefs on every project, I meant it. It won't recur that we would only invite chiefs for commissioning of projects. We have stopped that in the Central region," she assured.
She further assured the traditional authorities once they are partners in development, it means they are starting and finishing every project that's undertaken in the region together.
Paramount Chief of the Oguaa Traditional Area, Osabarima Kwesi Attah II, thanked the minister for her beautiful words and prayed the words would be backed by actions.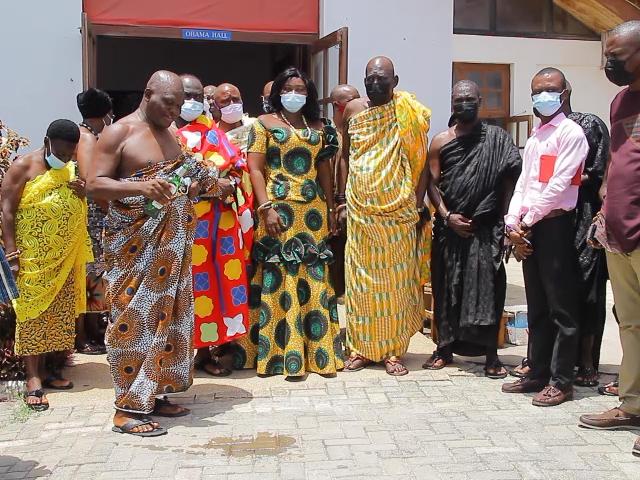 He hoped the promises made by the President to the people of Cape Coast will be fulfilled.
"The president came to promise us an airport for Cape Coast. I read something on the net that the aviation ministry was working on something. We are expecting that within 6 months, there would be a sod-cutting for us to know that the promise is being fulfilled. We want a plane to fly and land in Cape Coast," he stated.
The paramount Chief also raised other issues about the revenues generated from the forts and castles.
"We have our forts and castles but we don't get anything from it. We have made several moves but to no avail. We want something to be done about it," he said.
The regional minister and her entourage thanked the chiefs and promised to walk the talk.