The Social Security and National Insurance Trust (SSNIT) has declined ex-president John Mahama's proposal to aid its contributors, who have been badly affected by the economic impacts Covid-19.
Afua Sarkodie, the Head of Corporate Affairs at SSNIT said, doing what the NDC's presidential hopeful is asking would be a violation of the law.
"We are governed by an Act of Parliament," Sarkodie said on JoyNews' News Desk programme on Friday, adding "we cannot be seen acting contrary to what the mandates us to do."
Her comments follow Mr. Mahama's proposal for administrators of the Trust to consider paying contributors, who are facing dire economic challenges because of the Covid-19 pandemic, a portion of their monies.
"Social security contributions are essentially an insurance scheme made not just for pension and old age before we die.
"They are also made to help contributors in times of adversities such as this," Mahama said.
The monies, Mahama said, would afford beneficiaries the chance to purchase food and other necessities while their livelihood takes a hit from restrictions being put in place to control the pandemic.
But Sarkodie disagrees. She told host of News Desk, Ernest Kojo Manu, that SSNIT can only pay benefits as required by law.
The law should be amended
Meanwhile, labour consultant, Austin Gamey backed the former president's call.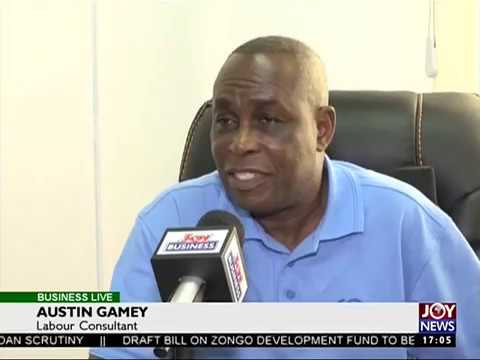 He said the government can lead the process to amend the law and afford SSNIT the chance to alleviate the challenges of its contributors.