The Executive Director for the Africa Centre for Energy Policy (ACEP), Benjamin Boakye, says despite President Akufo-Addo's demand that the Agyapa Royalties deal be withdrawn from Parliament for broader engagement, no such thing has been done.
He stated that what the Finance Ministry has been doing instead, is to organize conferences where attendees have little to no knowledge about the Agyapa deal and thus are unable to critically examine, and probe the deal as it should.
According to him, the Finance Ministry is yet to engage intellectuals and Civil Society Organisations on the deal.
 "We saw some semblance of consultation, one in the University of Ghana which was widely publicized and you had students who had no clue what this whole transaction is about, to be able to interrogate what government wants to do. So they had the same people who are sponsoring the transaction present their case and leave the room," he said.
As a result, he said there has been no significant change to the widely rejected Agyapa deal.
Meanwhile, he noted that the Ministry of Finance has been aggressively trying to evade critical questions raised about the Agyapa deal.
"Beyond that, we have been tracking some actions, trying to circumvent this whole consultation process through some reengineering of protocols with institutions like GRA, GIPC, to establish bilateral investment treaties with Jersey to circumvent some of the critical concerns that civil societies have had," he said.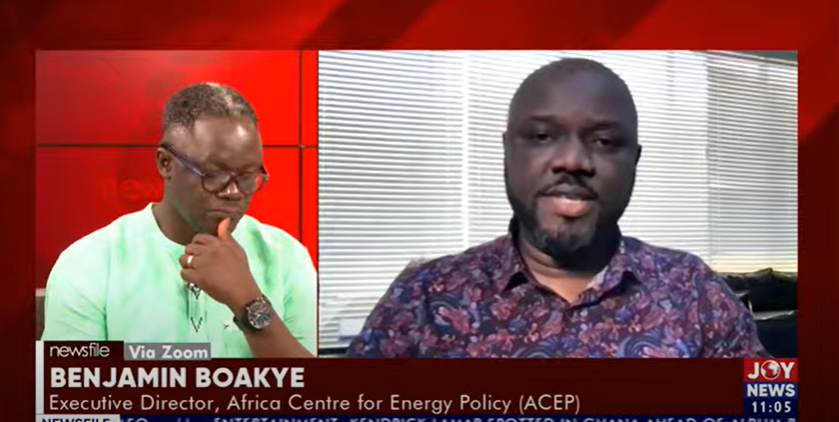 He added that the Finance Minister, Ken Ofori-Atta has since taken up a defensive posture and has failed to avail himself to be interrogated about the deal.
"And it was revealing even listening again to the Finance Minister, the questions you asked him about whether he's willing to do the intellectual engagement on the propriety of the transaction.
"[He] has not been available for us to interrogate what he's trying to do, except to say in a classical stream of consciousness fashion, that if you're against the transaction then you may be against the apostle of the land, and not ready to really avail himself for us to interrogate why he wants to give away the most secured stream of revenue in the mining industry into speculative investment as he's seeking to do," he said.
"We thought the words of the President were supreme and people were going to abide by that to ensure that the interest of the state really is high above everybody's interest in trying to understand what we are getting ourselves into and for us to see what better options are available for optimizing the mining industry in general and not just the royalties," he added.
DISCLAIMER: The Views, Comments, Opinions, Contributions and Statements made by Readers and Contributors on this platform do not necessarily represent the views or policy of Multimedia Group Limited.