The Sanitation Ministry is providing low-cost toilet facilities to over 7,0000 households under the Greater Kumasi Metropolitan Area (GKMA) Sanitation and Water Project. 
This accounts for a 52 per cent achievement of the project's target. 
Only one in seven households in Ghana has access to decent toilet facilities as of 2021. 
In the Ashanti Region, 51 per cent of households do not have toilet facilities, according to the Sanitation Ministry.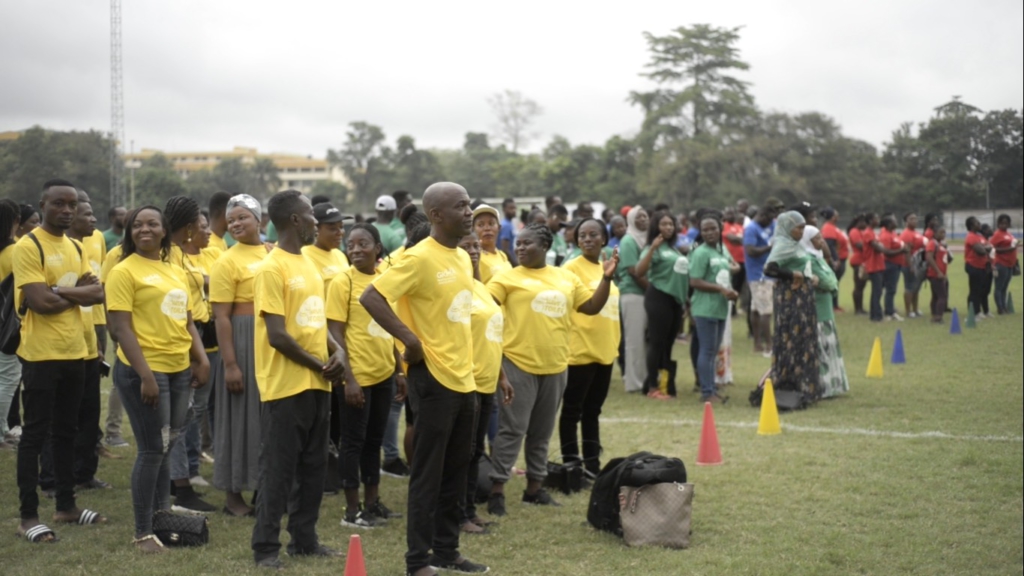 A jamboree was staged to build teams from assemblies in Greater Kumasi Metropolitan Area to create awareness to rekindle efforts to combat the sanitation crisis.
The eight municipal assemblies are Asokwa, Kwadaso, Old Tafo, KMA, Oforikrom, Ejisu, Suame and Asokore Mampong.
Coordinator for the Sanitation and Water Project, George Aseidu, says the project targets the provision of 30,000 household toilet facilities.
The Jamboree will motivate municipal assembly teams to work towards closing the gap by 2024.  
"This is part of the implementation strategy, for the household toilet scheme under the GKMA sanitation and water project. Under the project, each assembly has a project team. These teams are competing for the 30,000 toilets that we are constructing across GKMA.
"At the moment we have done about 7,086 household toilets as against a target of 13,600 and we are working towards 30,000 households.
"And we are 16 months through. So we realise that we have a gap of about 6,500 and we need to close this gap and be able to forge ahead to improve sanitation," he said. 
Environmental health officers of each of the eight assemblies were assembled at the jamboree. Municipal environmental analyst for the Asokwa Municipality, Joel Gumah, explained efforts like the jamboree will increase education on proper sanitation.
"Currently, over 1,000 people have benefited from the project with over 1,000 payments. In Asokwo, we have low-income communities with households that didn't have toilet facilities but because of the low cost of these toilets, they are all benefiting.
"And for that matter, this project is one that we'll be forever grateful for as a municipality. This will sensitise our people and make sure that by 2024 when the project ends, most of the population will have toilets," he said.  
The Ashanti regional environmental health director, John Yaw Donkor, revealed that issues of multiple ownership and limited space are slowing efforts of achieving the project's set target."
"There are challenges though, but they are surmountable and that cannot prevent us from achieving our goals.
"Sometimes, it's difficult to get enough space for construction, some houses have multiple landlords, which make payment for the facility delay.  
"After this jumbolee, people are going out there to intensify the education activities and by that, we are likely to increase the number of toilets that we are supposed to build," he said. 
The project is under the implementation unit of the Sanitation Ministry.  
DISCLAIMER: The Views, Comments, Opinions, Contributions and Statements made by Readers and Contributors on this platform do not necessarily represent the views or policy of Multimedia Group Limited.