About 70 NPP MPs were in Parliament around 4am Friday, January 15, 2021 to secure seats ahead of the first sitting of the House at 10am.
This was to prevent members of the NDC from taking over the right-hand side of the Speaker as they did on the eve of January 7 before the inauguration of the 8th Parliament.
Clad in white, the then Minority had bussed themselves to the Chamber hours before sitting and taken the names of the NPP MPs off the desk.
The group had refused to move back to their seats, arguing that with the two caucuses each having 137 members, there was no longer a minority or majority side of the house.
But anticipating a similar strategy, members of the NPP, now clad in white trooped to the chamber six hours before the commencement of the House to claim the seats at the right-hand side of Speaker Alban Bagbin.
Some of the NPP MPs took to social media to share pictures of themselves in the chamber.
The legislators have also started trending as more pictures of them sleeping while they wait for the meeting are being shared.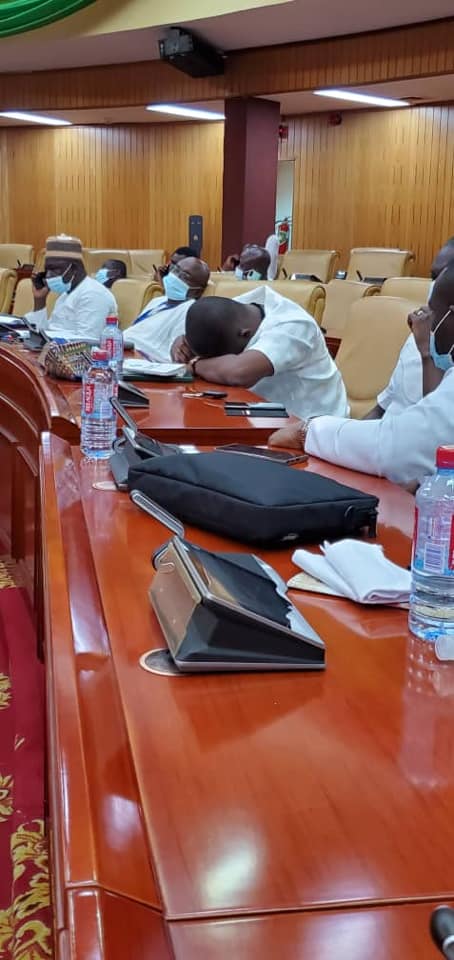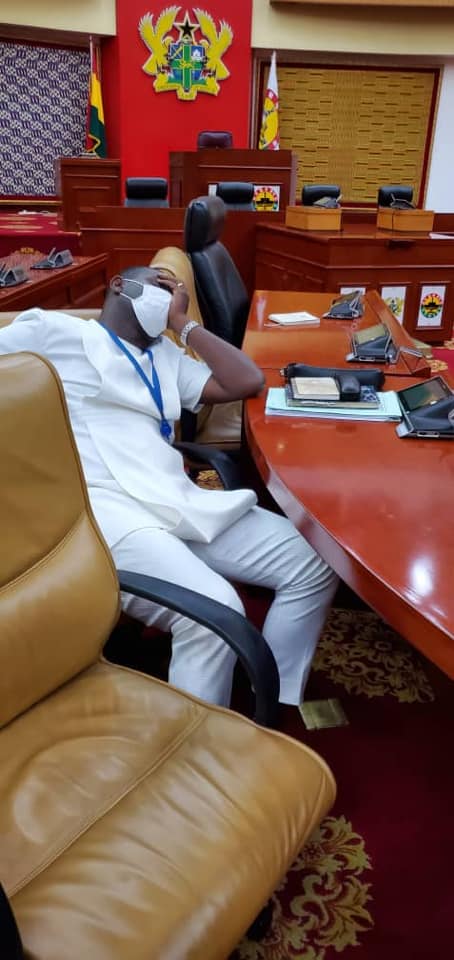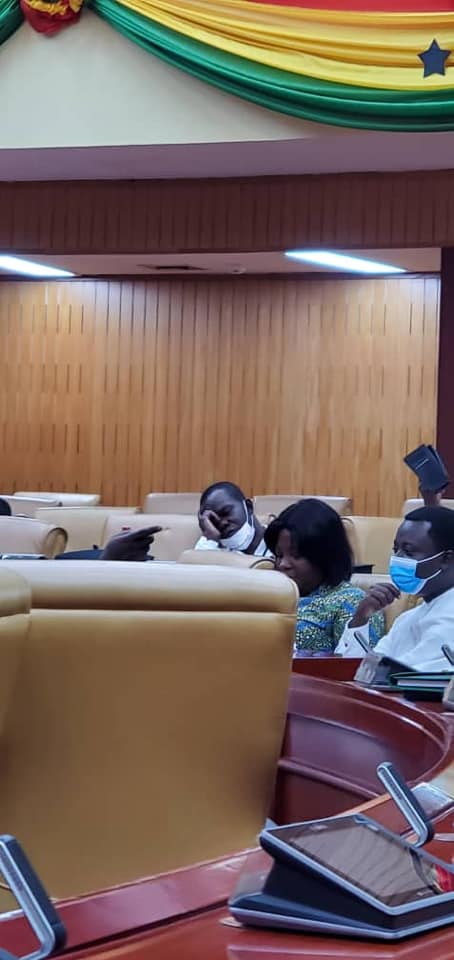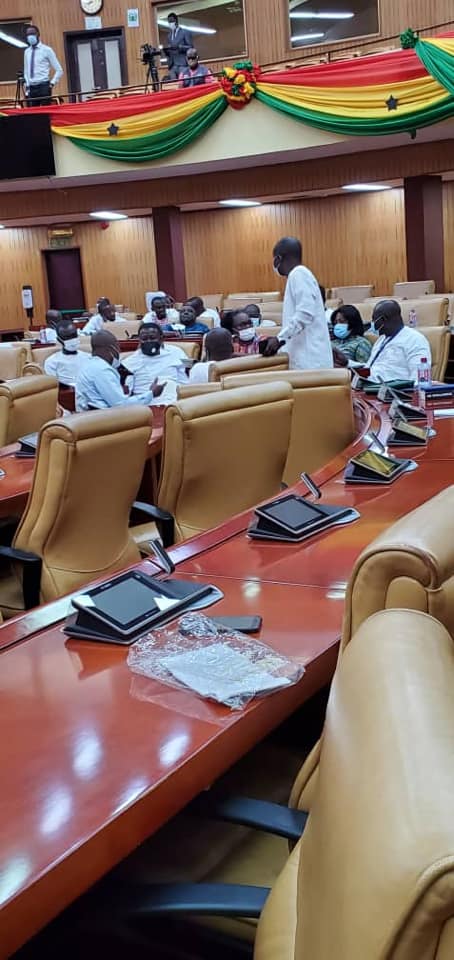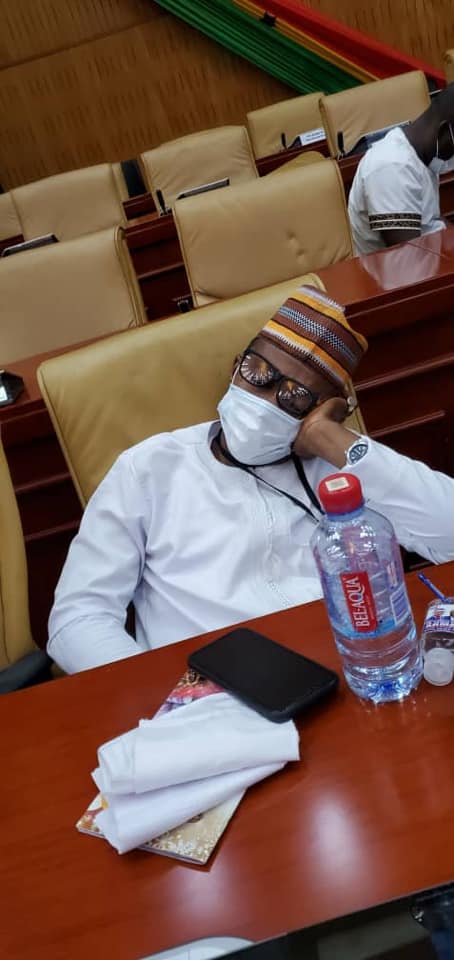 .