The Police have discovered an illegal cannabis cultivating enclave in the Asuogyaman district of the Eastern Region.
According to them, the enclave nestled between Boso and Peki around the Tome Mountains measured hundreds of acres.
It took a joint operation by the National and Regional Drug Law Enforcement Unit of the Criminal Investigation Departments (CID), Special Weapons and Tactics (SWAT) teams and the Peki Divisional Police Command to discover the enclave.
The area appeared to be a safe haven for the cultivation of the drug.
Each and every plantation is demarcated with rows of corn. Hamlets were erected on the plantations to serve as shelter and resting area for the farmers.
It is obvious the farmers also engage in animal production, as goats, sheep, duck and chicken were seen hovering in the enclave.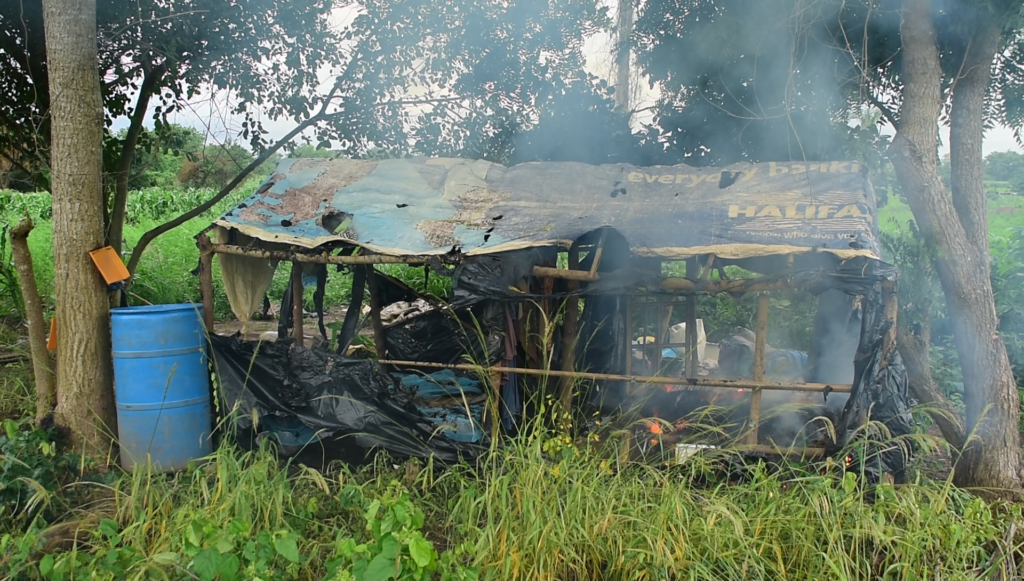 The Director in charge of the Drug Law Enforcement Unit at the CID Headquarters, Supt David Selorm Tsukpotse, explained a team of about 60 officers detailed for the operation could only destroy about 20% of the cannabis plantations in the enclave.
"We've destroyed about 20% and even that we have to deploy drones. That assisted us to discover the farms. Much of the work was done manually and we had two motorized cutters which helped us to go that far."
"We hope to come back and finish the job", he added.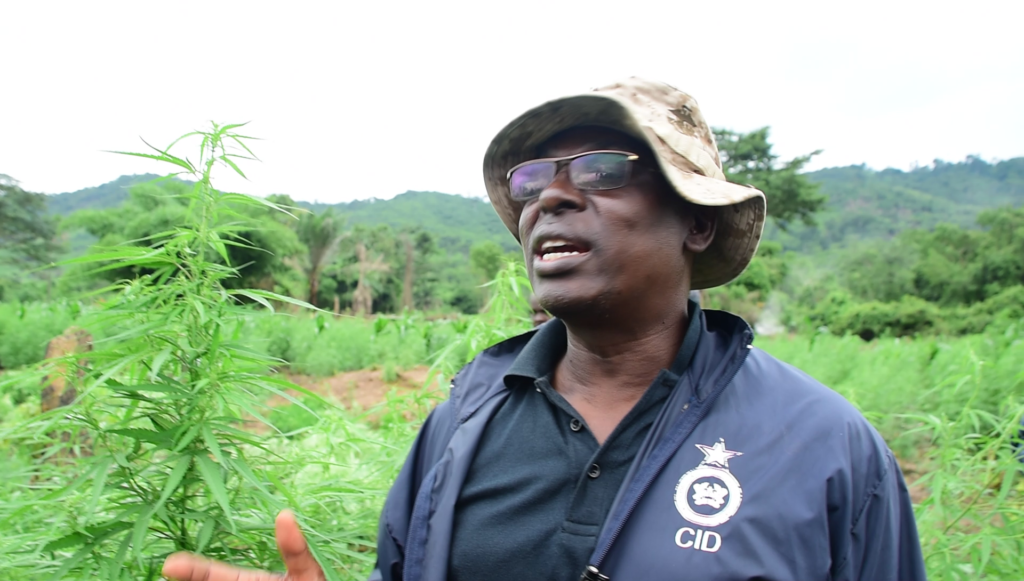 Supt Tsukpotse explained the team acted on an information which led to the discovery of the illegal cannabis farms and arrest of two persons suspected to be farmers.
He added his outfit would not relent but continue with investigations until all persons involved in the illegal business are arrested and prosecuted accordingly.
The Narcotics Control Commission Bill of 2019 was passed into law in March 2020, paving way for the formation of the Narcotics Control Board (NACOB) to oversee the industrial use of narcotic substances such as cannabis.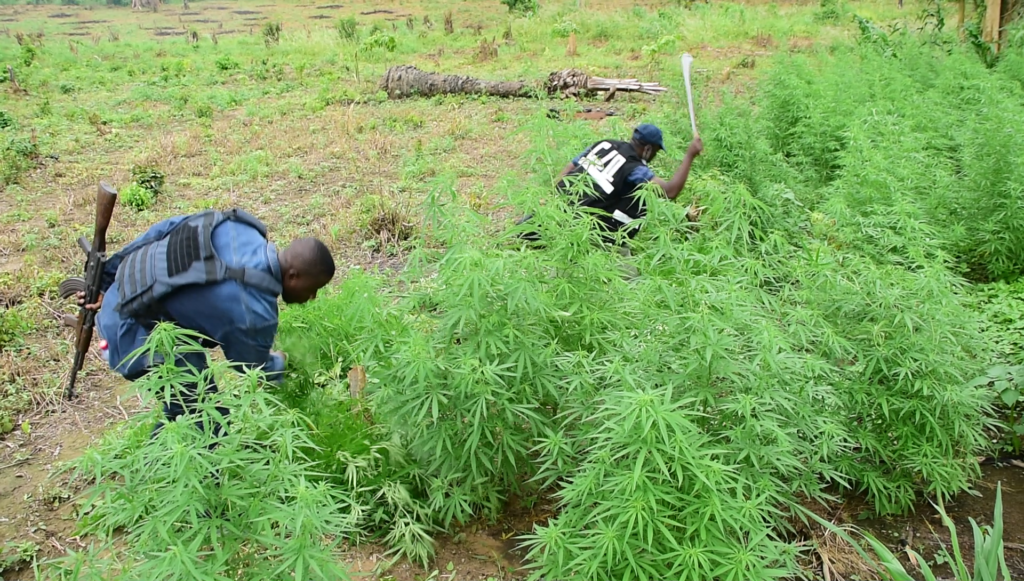 However, Supt Tsukpotse explained that the law does not allow the possession and use of cannabis for recreational purposes, hence, persons found in possession and using the drug would be arrested and hauled before a law court.
He, therefore, advised those who have interest in the cannabis business to follow due process and acquire the necessary permits before engaging in the cultivating and sales of the drug.
"When things are put in place properly, they can apply to the Ministry of Interior and then all other due diligence will be done and they will be permitted", he added.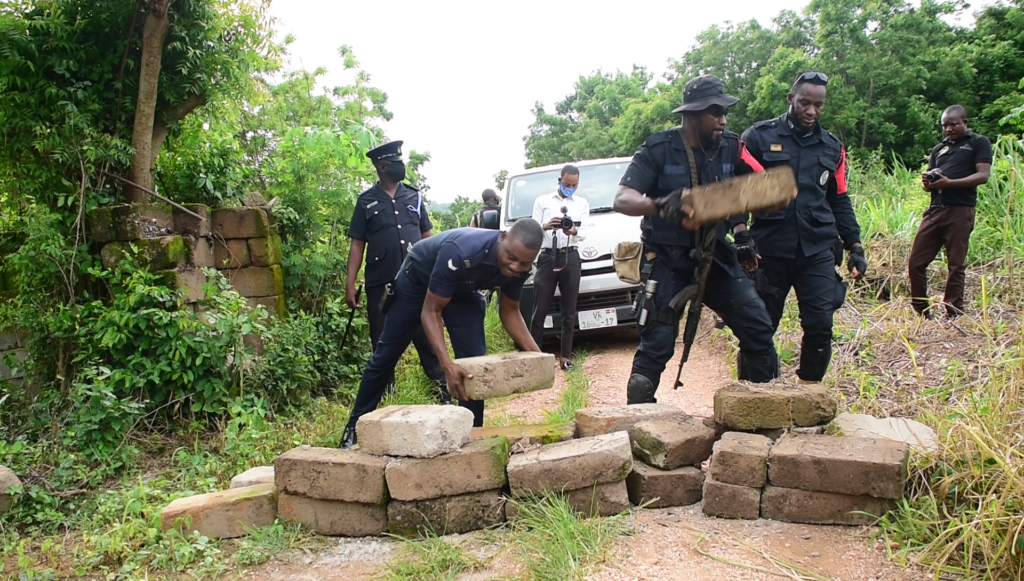 The farmers blocked the access road to the enclave at two sections with an electricity pole and cement blocks to protest their displeasure on the police destroying their cannabis plantations.