As Ghana wallows in an ailing economy, experts are banking their hopes on external economic restructuring measures to help salvage the situation.
Sources say the Finance Ministry is looking at considering a domestic approach to restructuring the current debt servicing modalities.
As deliberation continues between the government and the International Monetary Fund (IMF), stakeholders believe the domestic approach may not be the way to go.
This concern was raised by a senior director for the credit rating agency, Fitch, ahead of the further downgrade of Ghana from CCC to CC.
The Director, Mahin Dissanayake, told Reuters that any kind of domestic debt restructuring may not augur well for the country, especially the local banking sector adding that "the operating environment is looking very fragile."
Vice President of IMANI Africa, Bright Simons supports this assertion.
Speaking on Newsfile on Saturday, Mr Simons suspected that the potential short-term benefits may compel leaders to consider the domestic approach in order to secure political capital.
According to him, some of these processes may lead to the enactment of some laws which the opposition parties may ride on to claim that government is overlooking Ghanaians to satisfy international interests.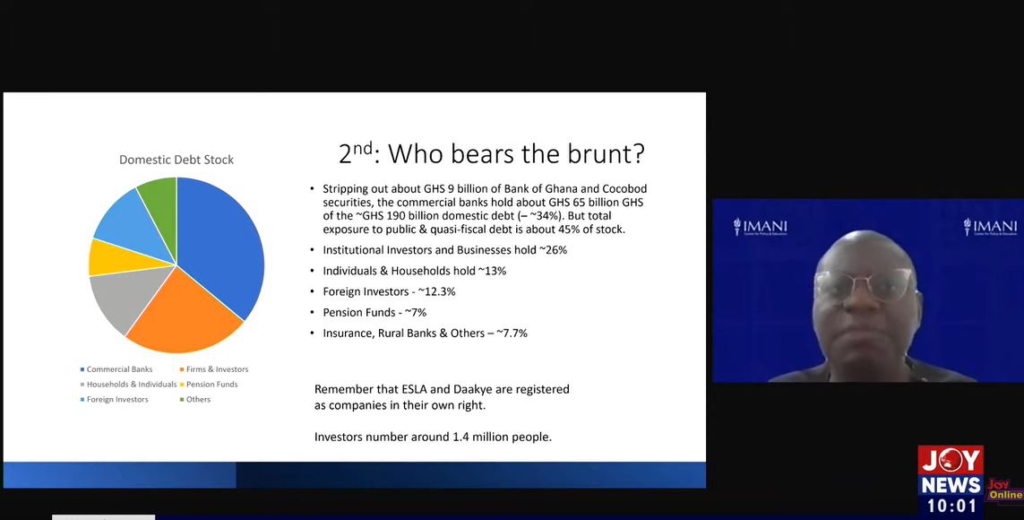 This, he senses, could inform the opposition party to "litigate against the matter again on the political realm by asking you why are you doing for only domestic, why should only Ghanaians suffer when the trie came and we were all enjoying, the foreign investors were also enjoying… and all the other impact."
This, coupled with other potential short-term impacts of the external debt restructuring mechanism, makes the format unattractive for government.
"The opposition will also have to take into account in their minds, the political gains they stand to make of the usual things that happen with debt restructuring – which is that we see GDP fall, sometimes higher spreads – may mean therefore that they may stand a better chance in the elections and all of that," he told Samson Lardy Anyenini.
But the expert insists that government must man up and overlook these criticisms and undertake an external approach.
"Even outside the short-term, some will say shortsighted political gains that the opposition will be looking at, is the fact that indeed, analysts will tell you that if you do both external and domestic debt, you tend to see a better recovery overall.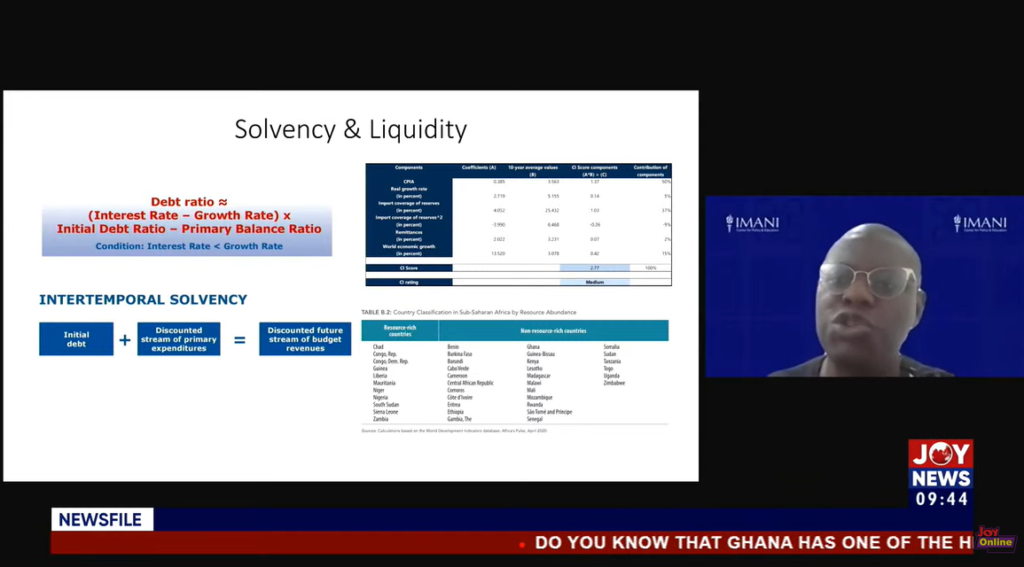 Ghana was downgraded by Fitch on a growing concern that government will seek a debt restructuring as the financial downturn worsens.
DISCLAIMER: The Views, Comments, Opinions, Contributions and Statements made by Readers and Contributors on this platform do not necessarily represent the views or policy of Multimedia Group Limited.