Senior minister Yaw Osafo Maafo has charged, government will cancel a capitation policy introduced under the former government to check spiraling cost of healthcare.
"We will cancel it. Very soon you hear from government on the way forward" he said at the 25th Ashanti Regional New Patriotic Party (NPP) delegates congress in Kumasi last Sunday.
The Mahama government introduced capitation system on a pilot scale as government struggled to grapple with huge health insurance bills.
For example in 2005, GH¢7.5 million was paid to healthcare service providers. But 8 years later, the NHIA parted with a staggering GH¢780 million in 2013.
Stakeholders believe that after more than 10years since the introduction of the NHIA, serious reforms are needed to address funding and sustainability concerns.
The Authority has confessed it is no longer able to control prices and high cost of medical consumables in the country.
The capitation system meant fixed amount of healthcare cost per head for NHIS subscribers.
Under the capitation, funds are made available upfront to the various health facilities operating the Scheme for the treatment of their clients whether they seek healthcare or not within the designated period.
Under the system, beneficiaries are made to select only one health facility where they will visit when they fall sick.
This is unlike the current situation where beneficiaries of the scheme can go to a number of health facilities for treatment of the same health problem.
It is believed the capitation system helps the NHIA to project the amount to be paid to service providers so that it is not overwhelmed by claims.
The capitation system, which began in the Ashanti Region in 2012 has since been extended to the Volta, Upper East and Upper West regions.
But in the Ashanti region, an NPP stronghold, a protest was organised in February to kick against the pilot.
The party supporters asked the NDC government to try it in the Central region, where the then President John Evans Atta Mills hails.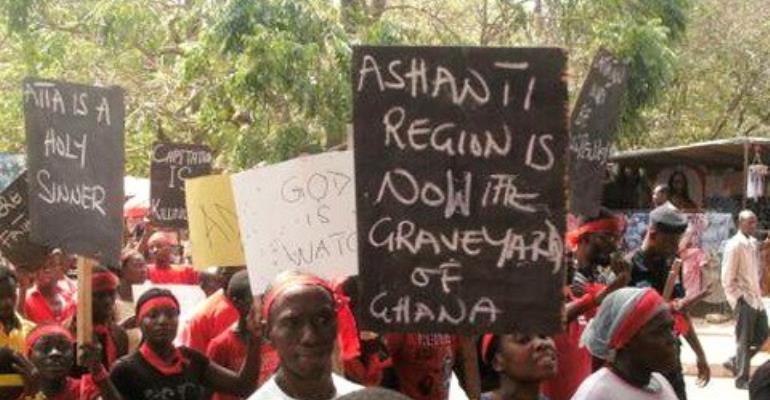 But the Senior minister who supervises finance-related ministries has given the strongest signal yet that the capitation system will be ditched.
"We have met and discussed… If you implement something and its good, you take it elsewhere, the capitation grant that was brought to the Ashanti Region didn't yield any results".
"If you implement something and it doesn't work, you don't take it elsewhere; you will hear from government on it" he said.
Have your say
---
More

Politics

Headlines
---