A regulator should oversee tech giants like Google and Facebook to ensure their news content is trustworthy, a government-backed report has suggested.
The Cairncross Review into the future of UK news said such sites should help users identify fake news and "nudge people towards news of high quality".
The review also said Ofcom should assess the BBC's impact on online news on other providers.
In addition, the report called for a new Institute for Public Interest News.
Such a body, it said, could work in a similar way to the Arts Council, channelling public and private funding to "those parts of the industry it deemed most worthy of support".
The independent review, undertaken by former journalist Dame Frances Cairncross, was tasked with investigating the sustainability of high-quality journalism.
Its recommendations include measures to tackle "the uneven balance of power" between news publishers and online platforms that distribute their content.
Services such as Facebook, Google and Apple should continue their attempts to help readers understand how reliable a story is, and the process that decides which stories are shown should be more transparent, it says.
"Their efforts should be placed under regulatory scrutiny - this task is too important to leave entirely to the judgment of commercial entities," according to the report.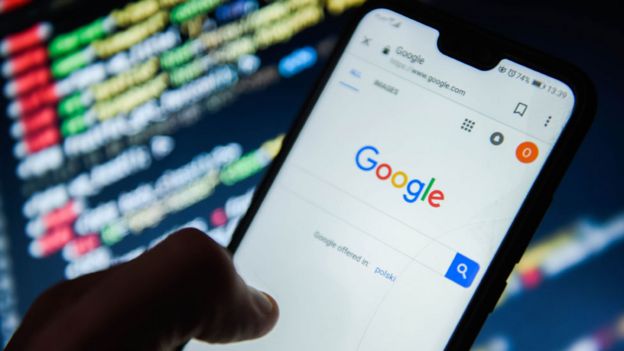 Could a digital regulator stop the spread of so-called 'fake news'?
A regulator would initially only assess how well these sites are performing - but if this doesn't work, the report warns "it may be necessary to impose stricter provisions".
Yet the report falls short of requiring Facebook, Google and other tech giants to pay for the news they distribute via their platforms.
Dame Frances told the BBC's media editor Amol Rajan that "draconian and risky" measures could result in firms such as Google withdrawing their news services altogether.
"There are a number of ways we have suggested technology companies could behave differently and could be made to behave differently," she said.
"But they are mostly ways that don't immediately involve legislation."
---