Nanye is an old schoolmate of mine from Achimota Secondary School. We never really spoke but I remember him as a good-looking quiet lad with a mischievous streak.
I decided to hit him up one day on Facebook and we met up for ice cream. He told me about his childhood and the challenges he had to overcome. Indeed, whatever problems I had or thought I had paled in comparison to his.
I was really inspired and asked permission to tell his story because I feel it is one that will inspire many Ghanaians to push hard and keep going regardless of our circumstances.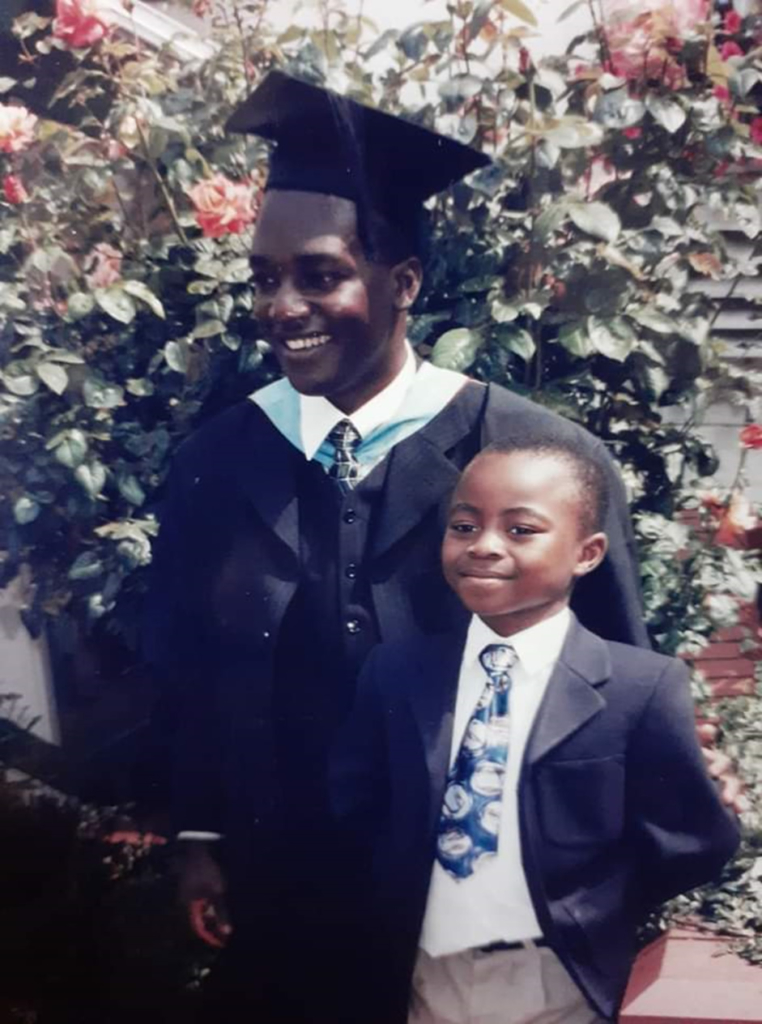 We are products of our decisions, not our circumstances. This is a quote that describes Nanye Asare's story perfectly.
Nanye grew up in the UK. His mother was a music teacher and his father was a maths teacher. They had a comfortable life together in London and Nanye had a very happy childhood. Tragedy struck when Nanye's mother passed when he was 5. This resulted in a very close relationship between Nanye and his father.
He moved to Ghana at age 10 and started at the Achimota Primary School boarding house. It was a different sort of environment for Nanye, but he managed nicely for 2 years until he got the shocking news that his father had died of illness. At the young age of 12, Nanye had been orphaned.
Having no interest in the anarchy associated with inheritance issues and family arguments regarding it – Nanye decided to focus his attention on himself which meant going under the radar. He spent term time and holidays in school. At a young age, he had started working night shifts at a pharmaceutical company and other odd jobs to make ends meet.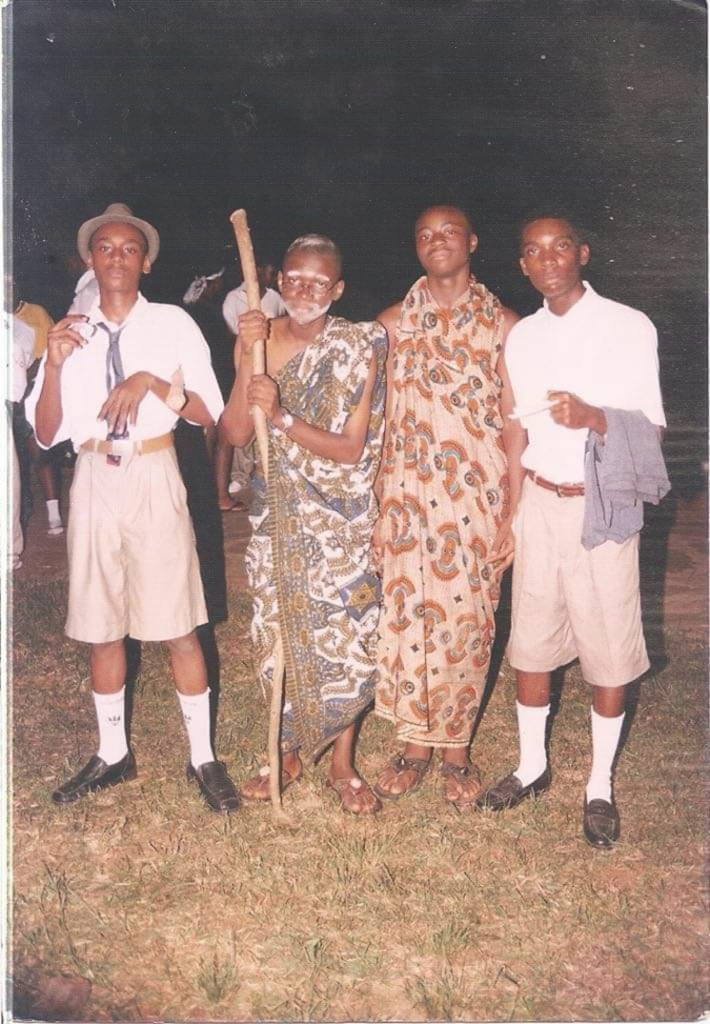 Nanye began his secondary education at Achimota Secondary School at the age of 15. He describes his time at Achimota as the best years of his life. He would sometimes get visited by relatives who came to Ghana but most of the time, he was on his own.
Hamza was an entrepreneur from the outset; only problem was we just didn't know what an entrepreneur was at the time – but he did!
During holidays, Nanye remained in the boarding house. Christmases would be spent studying and training for athletics with his housemate Hamza. Hamza would serve as a great inspiration for Nanye and the two bonded during their time in Achimota School. It certainly wasn't the typical festivity-filled Ghanaian Christmas but Nanye preferred the peace of the boarding house.
Nanye completed Achimota SHS in 2007, a year before Ghana would host the Africa Cup of Nations (AFCON). The AFCON presented an interesting financial opportunity for Nanye. He bought bulk tickets for the different games. Following this, Nanye went to the matches and sold tickets at 3 times the price. He used the proceeds to buy a one-way ticket to the UK.
"While on the plane, I realised I didn't have a place to stay. I landed in London, didn't know what I was doing. I sat on the bench in Croydon wondering what I was going to do."
Upon arrival to the UK, Nanye tried to get by on the streets of the London with the little resources he had. There, he witnessed shootings and stabbings. All it would have taken was an offer of money and an easy way out, and Nanye could have been entangled in the gang life.
However, the discipline of Achimota Secondary School and quite possibly, a slight lack of confidence at the time kept Nanye from engaging in a fast life in order to make quick money. To make ends meet, Nanye took up odd jobs in a biscuit factory, wine factory and as a rubbish man, home cleaner and cinema floor attendant; some of which were done at the same time
Nanye's next move was to write the A-levels, which he excelled at because of its similarity to the WASSCE. Nanye's grades scored him an interview to study medicine at Cambridge University. However, because he was from a rough school with no experience in sending students to this calibre of university, and also a lack of preparation and exposure to the things other Cambridge hopefuls were conversant with for a very long time, he did not go past the interview stage.
Nanye's initial interest was medicine because that is what everyone seemed to be doing. His strength in chemistry affirmed his desire to pursue the course. He ended up going to what he describes as a not-so-good university called Oxford Brookes. Somewhere along the line, he decided that university wasn't for him and decided to drop out to work full time.
After surviving the trauma of his father's passing, Nanye realised that he was willing to let anything go if it wasn't for him. In his eyes, the worst thing that could ever happen was losing his father. Once he was able to survive that, he knew he could go through anything.
After dropping out of school, Nanye got a job as a receptionist at a real estate management company. One fateful day, the property manager did not turn up to work and Nanye asked if he could fill in. Nanye ended up being so good at the job that he was offered a position as a property manager. He continued in this role for the next 3 years.
After working as a property manager for 3 years, Nanye decided that he wanted to continue his undergraduate education but didn't want to go through 3 years of university. Luck smiled on Nanye and he was fast tracked into a one-year degree programme at a UK university, after which he got a job as a hedge fund accountant.
Following his stint in the UK financial services world, Nanye decided to return to his motherland, Ghana to work in financial structured product development at a brokerage firm. His desire to return to Ghana wasn't solely fuelled by the fantasy of returning home, but also about coming back to the sort of environment that he felt would keep him mentally sane.
Nanye looked forward to learning from the best but within the context of being inspired by people who looked like him. In Ghana, Nanye's MD looked like him, his supervisor looked like him. Friday nights were celebrated in Coco Lounge where, surrounded by lawyers, bankers, business owners who all resembled him; something he felt was taken for granted in a foreign land.
When we say in Ghana, it's about who you know, in the UK, we call that networking. In Ghana, the person who can give you the opportunity you're looking for can be standing next to you, in the queue to buy Hausa koko. In the UK, you can't afford to be in the same room in that person.
In 2019, Nanye accepted an offer to work as a trainee Finance Director with Hilton. He took this decision because of the prospects of being a part of a major shift within the African economy, where he would be qualified to make an impact and combine his desires with effective competency.
In other words, to come back in a capacity that would require an ear to listen to what he had to say. This, in Nanye's opinion is something that needs to be worked for and is what he decided to focus on.
Though Nanye has decided to pursue his career interests outside Ghana as a trainee Finance Director with Hilton, with the aim of becoming the regional Finance Director for Africa in the years to come, he is appreciative of the opportunities in his home country, especially the relative ease of access to key decision makers in the corporate world, provided you are willing to become knowledgeable and concede when you don't know enough.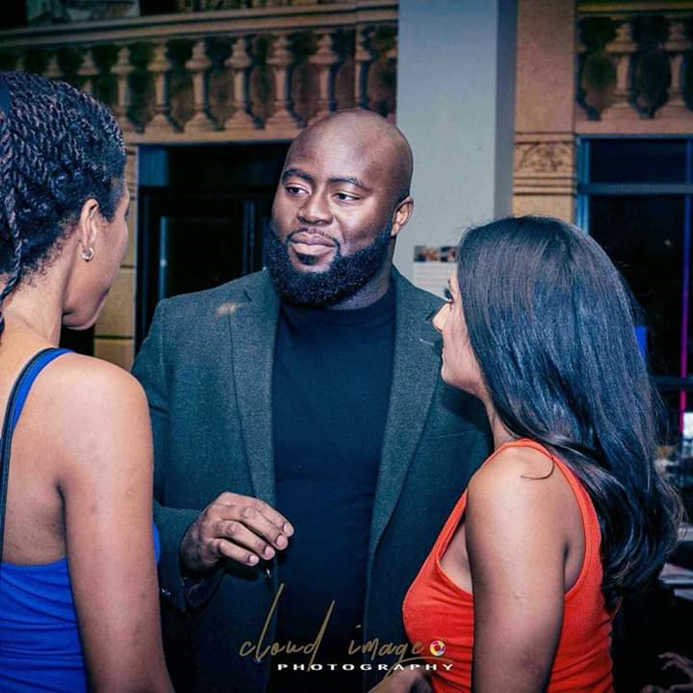 Nanye attributes his success to a desperate desire for survival. He now focuses on the things that make him happy and likes to spend his time outside work singing, travelling and exploring. He remains unbothered with the perceptions of others and now focuses on being his best self. He is excited at the daily challenge of waking up and getting closer and closer to what he wants to do. Nanye is now focusing on giving back and making a positive change in the world around him.
Life is very hard, but you can make it easier if you want it to be. I know this is a cliché answer. When we say life is hard, it's not necessarily about what we're going through. When we talk about rejections being the best motivators, I personally feel this is still an underrated statement. I for one, wear my life's rejections as a badge of honour. The Bank of England rejection badge, Cambridge University rejection badge, even the names of female rejections but with all that said, the most important thing you can ever do is to learn where you can improve and go about improving. That next opportunity is around the corner and it's up to you to not only walk towards it but make sure you are well prepared to address it once you get there.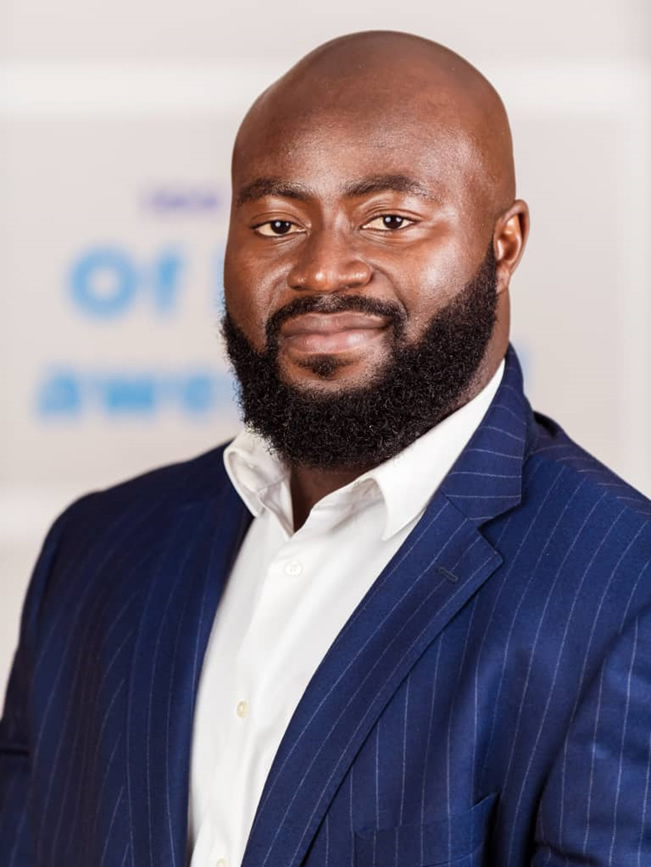 ---