Actionaid Ghana, a Non-Governmental Organisation, has cautioned the general public to be mindful of advertised lucrative job offers in some foreign countries.
According to the Program Officer in the Bono Region, Yaw Osei Boateng, some unscrupulous persons use such schemes to traffick innocent people and force them to engage in various inhumane activities like sexual exploitation, forced labor, and others.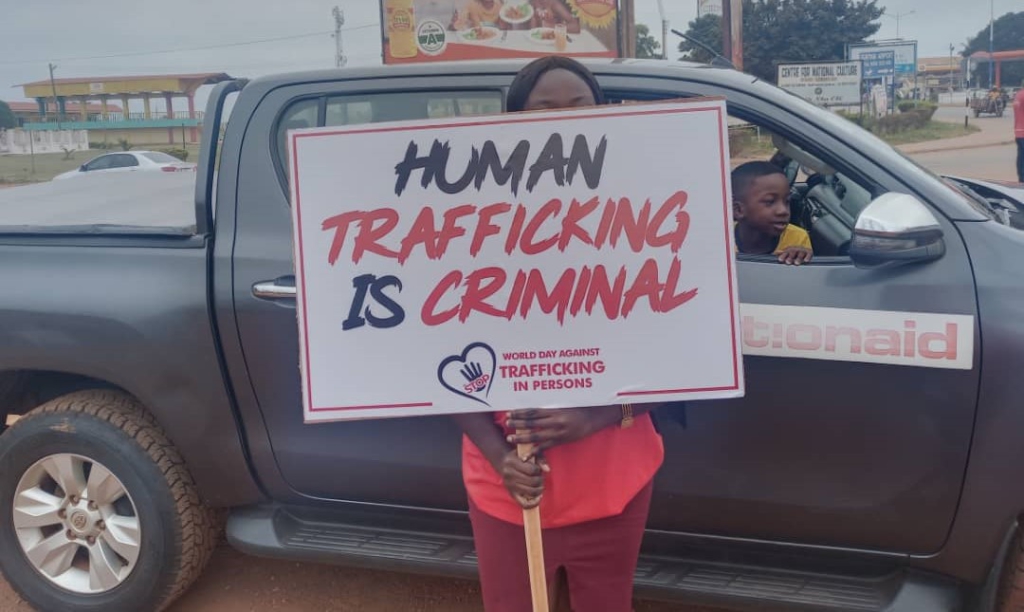 He said the situation has reached a level that requires countries and organizations to help sensitize people on human trafficking so as to bring people's attention to it.
He made this appeal as Ghana joined the rest of the world to observe World Day Against Human Trafficking in Sunyani.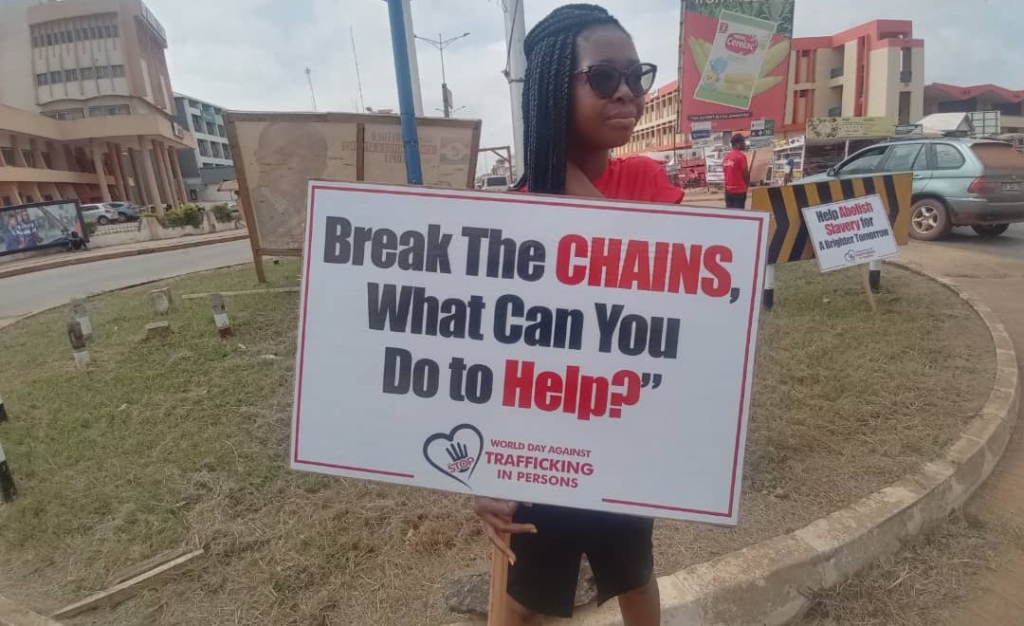 World Day Against Human Trafficking is a day set aside by the United Nations to be observed annually on July 30, to highlight and sensitized the world on the need to end human trafficking.
This year's celebration was under the theme: "use and abuse of technology".
"The internet continues to be used for research, meetings, studies, etc. At the same time, criminals and perpetrators of human rights also use the internet to lure and abuse the rights of people, including to support them with job opportunities at different locations".
"So we are using this day to bring the attention of the government and parents to the need to use the internet for the right purpose, and also for key government agencies to use the same internet to track down the criminals", he said.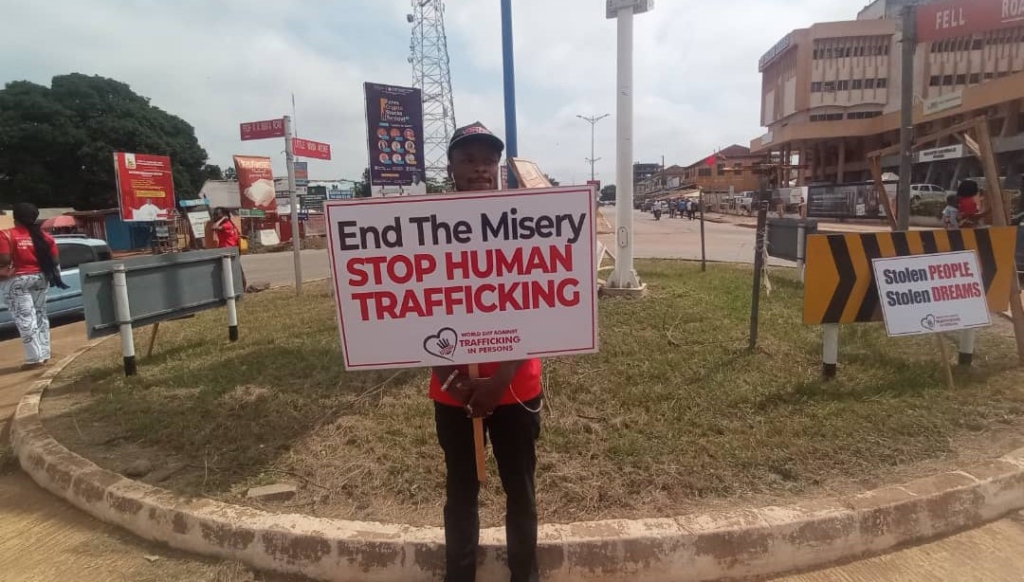 As an NGO, Osei Boateng said they would continue to train people on how to stay safe against sexual harassment, exploitation, and abuse on the internet.
Actionaid with support from the Norwegian Agency for Development Co-operation (Norad), thus embarked on a procession on the principal streets of Sunyani Municipality with placards displaying inscriptions such as "help abolish slavery for a brighter tomorrow", "human trafficking can lead to kidnapping, drugs, forced sex, death" and "no one can own anyone".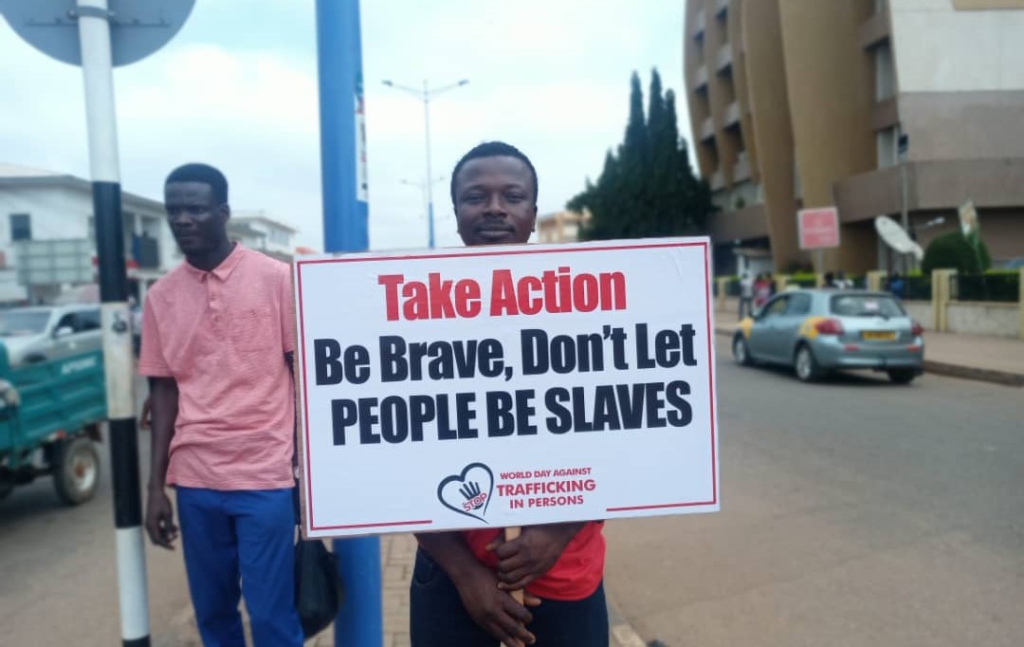 He said they are also implementing a 5-year project known as "combating modern-day slavery" in all sectors, especially agriculture.
Other partnering agencies include the Domestic Violence and Support Unit (DOVSU), the Department of Gender, Social Welfare, CHRAJ, Activista, and the Young Urban Women Movement.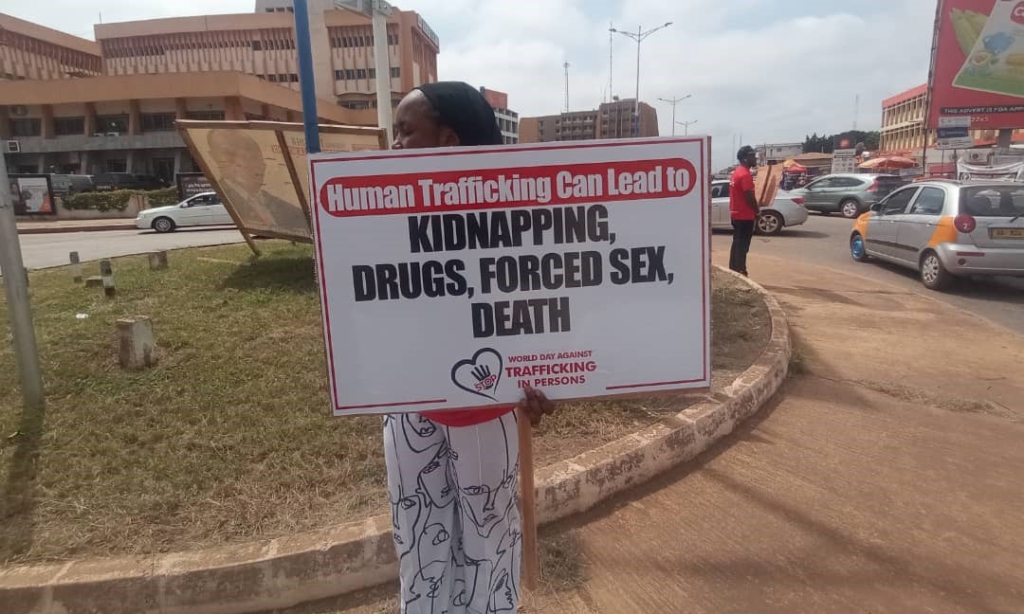 Osei Boateng indicated that the activity is a crime punishable by law and also contravenes the Human Trafficking Act 2005 (Act 694) subsection (1). He further urged the general public to report individuals who engage in any form of human trafficking to the police for the law to deal with them.