Newly sworn-in Central Regional Minister, Justina Marigold Assan is calling on residents to rally their support behind the government to bring development and prosperity to the region.
According to her, without the support and contribution of the residents, her tenure would not yield any good results.
Interacting with the staff of the Regional Coordinating Council on her first day in the office, the former DCE for Agona West intimated that the region deserved better and that she would play her part to ensure the region sees growth.
Madam Assan pledged to contribute her best as a minister to make the Central Region the centre of excellence among the 16 regions in Ghana.
"I am poised for action. I am willing to make an impact. I would do all that I should do to make the region proud," she said.
She also lauded the achievements of her predecessor, Kwamena Duncan who according to her did a fantastic job.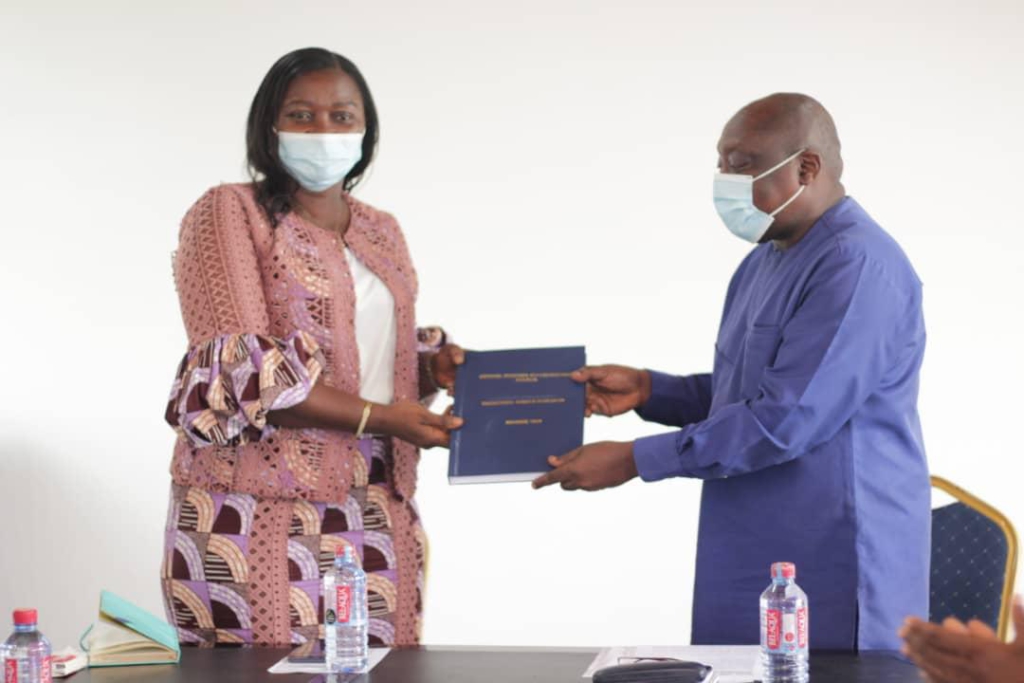 "I officially took the greater responsibility as the Central Regional Minister from my former boss, Hon. Kwamena Duncan, yesterday, 17th March, 2021. He did a fantastic job and it's a foundation to build an enviable region in the country," she stated.
She made a clarion call to the people of the region to come together and make Ghana proud. She is convinced that if all hands are on deck, the region will be either the first or with the first.
"There is an adage that goes 'One person can't cover the eyes of the Lord'. So as l can't make Central Region great without your contribution, prayers and support. I am seeking your guidance and prayer so together we can achieve a common goal for our region," she added.