The President of the National Association of Graduate Teachers (NAGRAT), Angel Carbonu, has hinted that labour unions will take a decision on the way forward regarding the Domestic Debt Exchange Programme (DDEP).
According to him, a meeting will be held at Trade Union Congress (TUC) for members to take drastic decisions should government include pension funds from the exchange against what both parties agreed to in December 2022.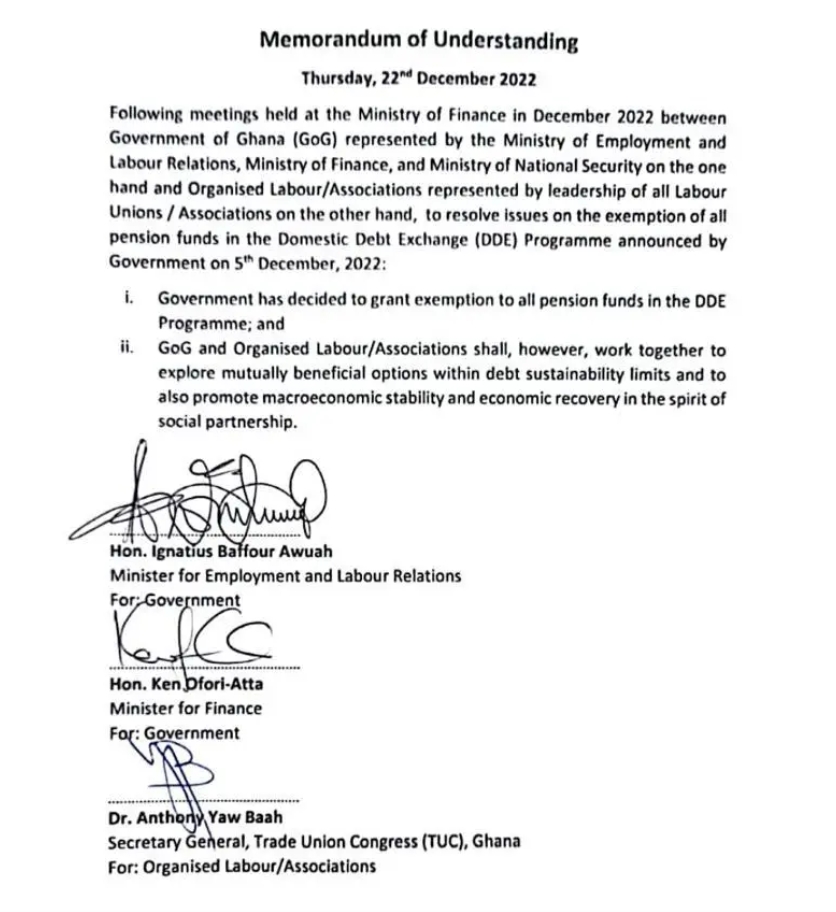 The initiative is geared towards completing a comprehensive debt restructuring in order to access the $3 billion bailout from the International Monetary Fund (IMF).
However, this final lap has been riddled with some challenges as various interest groups including labour and individual bondholders have lamented that the development will leave them in a sorry state.
On December 22 last year, the government announced that pensions have been exempted from the DDE in a Memorandum of Understanding after the workers threatened industrial action.
Mr Carbonu, however, on Joy FM's Super Morning Show said "the Understanding was that Pension funds are totally exempt from the Debt Exchange programme and that is what stopped the general strike that labour was supposed to start in December."
"If somebody is telling me today, that is not what it is, this morning at 10 am labour [unions] will convene at TUC and we will have to advise ourselves. Because the communication that we had and that went to our members nationwide was that pension funds are totally exempt," he said.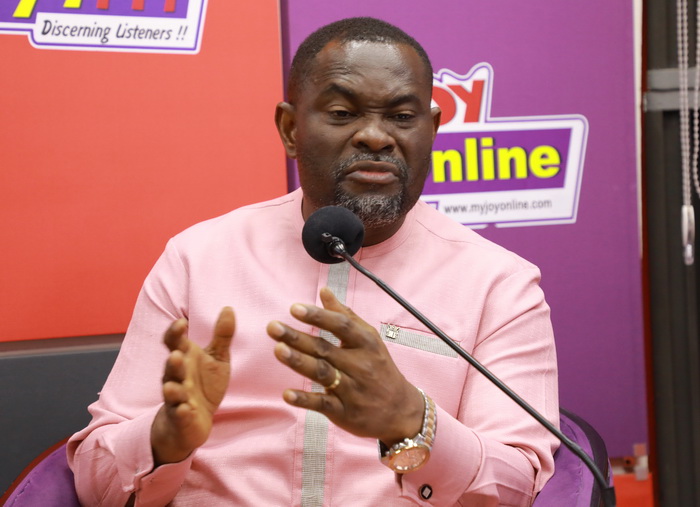 The agitated NAGRAT President further quizzed what sacrifices the government itself is making amidst the financial crisis the country is facing.
"Let me ask a question. We are not seeing any major structural change in government as we speak as demanded by labour. We have a lot of people walking about the ministries calling themselves consultants and special assistants and you target people who have prepared themselves to go on pension and live creditably and well.
"Who ought to take the blame? Stop making the working people in the country suffer. We don't have any other agreement with the government aside from the fact that our pension funds are exemp0ted," he stressed.
In response, the Deputy Minister, John Kumah urged bondholders to desist from making "emotional arguments."
He stressed that government has established a committee to undertake further engagement in order to reach a consensus.
"I have been part of the process. Right from when the unions rose up in disagreement with government. It resulted in a committee being set up and I have sat through meetings of that committee.
"I am not sure we have concluded discussions yet and I can't speak to it until that has been done. So I don't know how that results in rallying people for a meeting."
DISCLAIMER: The Views, Comments, Opinions, Contributions and Statements made by Readers and Contributors on this platform do not necessarily represent the views or policy of Multimedia Group Limited.