Former Medical Director of Ridge Hospital, Dr Thomas Anabah, has equipped the Garu Constituency of the National Democratic Congress (NDC) in the Upper East region with some items towards the party's campaign efforts in the upcoming general elections.
He assured the constituency of his unflinching support in the campaign for the NDC to win the December 2020 elections.
Dr Anabah made this statement as he donating items to the Garu constituency of the NDC during the inauguration of its campaign team.
The donated items were five motorbikes, 300 NDC branded T-shirts, 3000 A4 sheet posters, 2000 motor stickers, 2 big banners, 20 NDC designer sandals for women.
Dr Anabah surprised the supporters when he indicated his willingness to resource the running and maintenance of the motorbikes presented.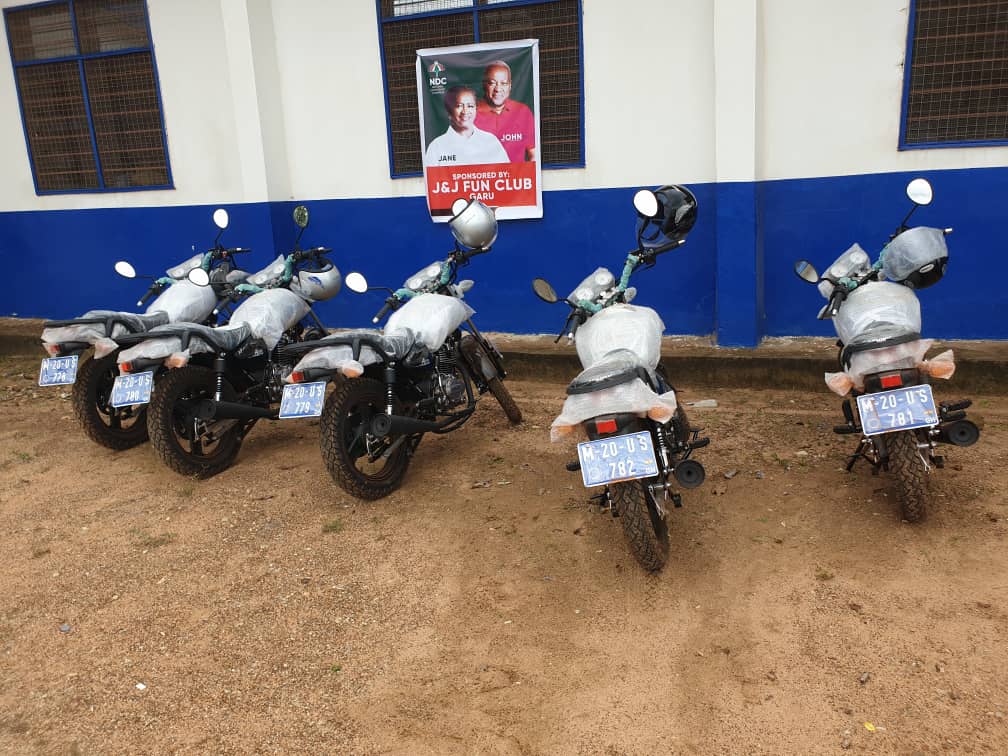 These items, he said, was to equip the executives and parliamentary candidate to canvass for votes for the flagbearer of the NDC, John Dramani Mahama and the NDC as a whole.
Addressing the inaugurated campaign team members, Dr Anabah, CEO of Habana Medical Services, in furtherance to his commitment to the party and Garu constituency, encouraged the campaign team members to prioritise the interest of the party above any parochial interest and work indefatigably as team members.
Dr Thomas Anabah, the Campaign Head, admonished the campaign team members to vigorously campaign for John Mahama and the elected parliamentary candidate.
Highlighting on the party's monumental achievements, Dr Anabah said it is time for all to vote massively for the NDC in order to make Ghana a safe haven for all.
He further indicated that he would personally reward the branches of the constituency that would garner massive votes for the party with a special package.
According to Dr Anabah, his extensive monitoring of the just ended voter's registration exercise and the motivation given to the party's grassroot members all pointed to the fact that the NDC will win the elections.
Parliamentary Candidate, Albert Alazuka Akuka received the donated items and thanked Dr Anabah for the worthy gesture and promised to use them for its intended purpose to help bring back the NDC to power.
Alongside the inaugural ceremony, a group called 'Fan Club for JM and JN', an NDC party offshoot, hope to engage the electorate and ramp up support for the NDC in the constituency.
"This group's activities must be complimentary and must not be seen conflicting or contradictory", the sole sponsor Dr Anabah, emphasized.