General Arts Students of Gyaman Pensan Senior High Technical School have led their school to glory at the National Renewable Energy Challenge.
Two girls from the General Arts department with support from their teachers developed a mechanism that generates electricity from plants, bacteria and soil.
Janet Ohemaa Nkansah and Christolove Molgo Arthur, led the Renewable Energy team of fifteen (15) students to develop the technology.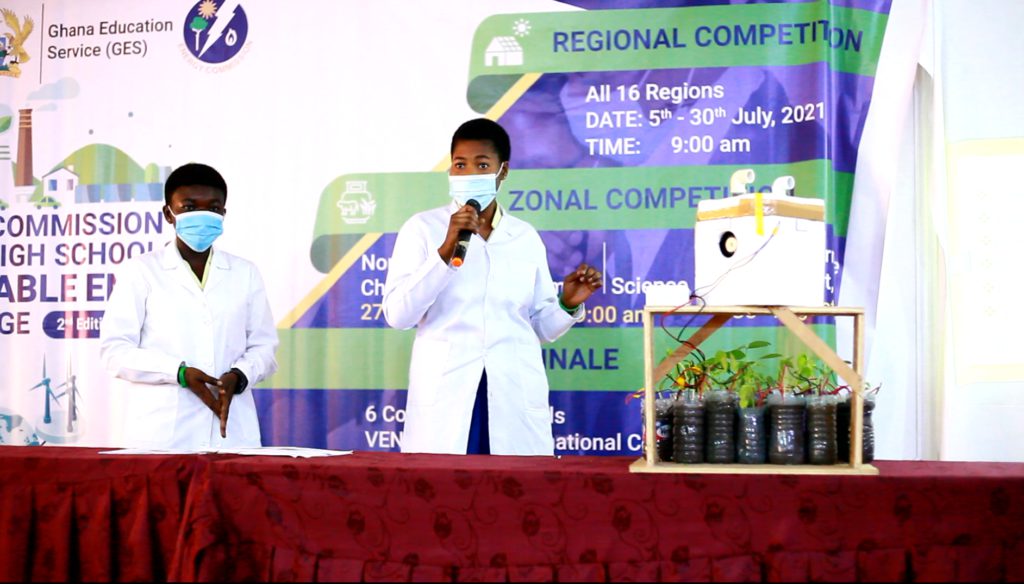 The Plant Microbial Fuel Cell nicknamed G-PANARH, won them the Ashanti Region competition weeks ago during the regional contests.
The win means, the school will represent the Northern Zone in the national competition.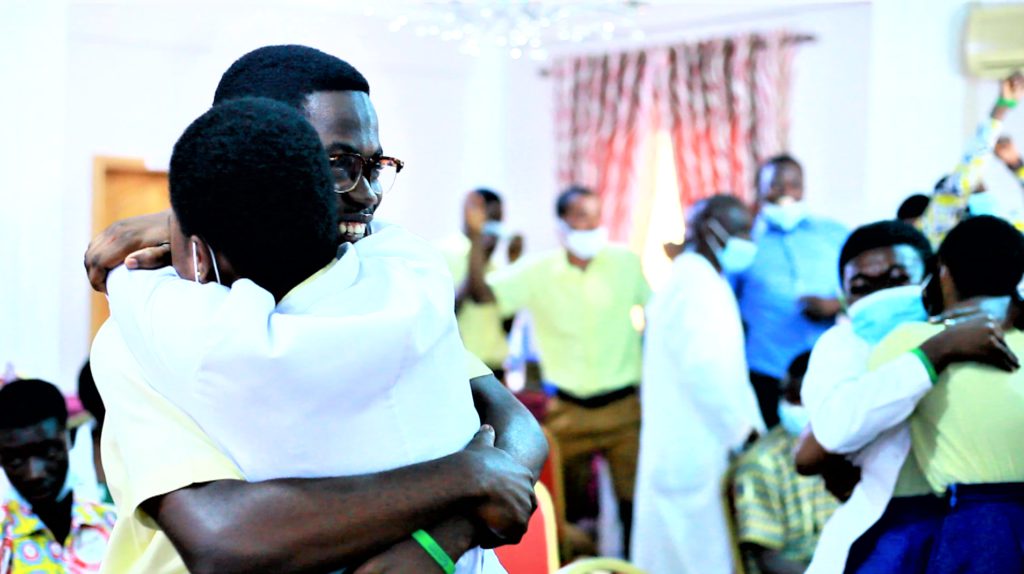 In second and third place respectively, were Acherensua SHS and Navrongo SHS, who will join Gyaama Pensan SHTS to represent the Northern Zone at the finals during the 7th Ghana Renewable Energy Fair on October 14, 2021.
Other participants included St Francis Girls SHS, Salaga SHS, Nkoranza Technical Institute, and Sunyani SHS.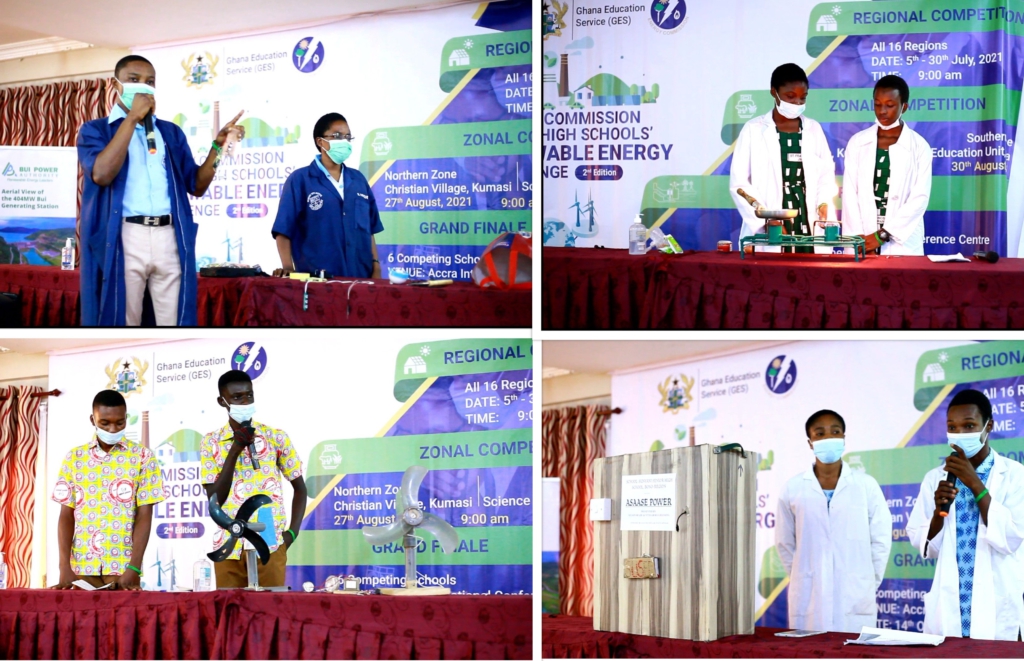 Director of Science Education at the Ghana Education Service, Mrs Olivia Serwaah Opare, said the initiative is critical to empowering girls to venture into science and engineering.
"We are really developing talents in these little ones, including leadership skills, partnership, critical thinking, innovations, collaborations, and their communications skills. Looking at how they were able to use the internet to execute their work means that the government agenda in promoting digital literacy is really in force."
She continued that, "We are happy that these our younger ones have been able to present on energy challenges. Looking at the contest, we are solving problems and it is in line with the SDGs. We are praying that more of such will be encourage and this will also encourage our younger ones to be exposed to many things. With this, it will boost their morale, and encourage them to learn further."
Eight schools representing the Northern sector participated in the zonal competition that brought out solutions to Ghana's energy problems.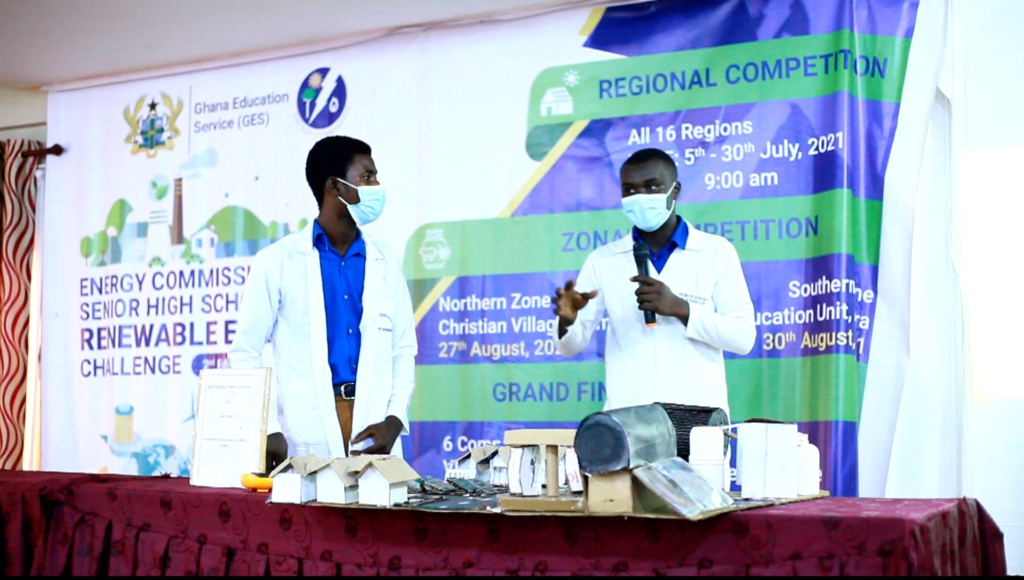 Director for Renewable Energy and Energy Efficiency at the Ghana Energy Commission, Kofi Adjarko, said the participants will be supported to better their innovations.
"These young ones are going to form a crop of future leaders whose understanding of renewable energy and energy efficiency will be more than ours, and that is where we shall spend our resources to harness these talents for the nation."
The objective of the Challenge, according to officials, is to develop the presentation and research skills of SHS students and promote technological innovation in renewable energy and energy efficiency.
It is also meant to promote self-confidence and encourage hard work through public recognition and rewards while instilling passion for solving renewable energy, energy efficiency and climate change challenges through innovative research.
Chief Program Officer in charge of Bio-Energy at the Energy Commission, Julius Nkansah-Nyarko, said the commission will be collaborating with some research institutions like the CSIR, and the Brew Hammond Energy Centre at KNUST to help refine the ideas and projects of the students.
"They shall be mentored, trained and prepared for the finals. It is our hope that these projects and great ideas would be taken up and further research conducted on them to scale them up into solutions that would address Ghana's energy needs."
Bui Power Authority partnered with the Energy Commission for this project.
Director at the Executive Office of the Bui Power Authority, Wisdom Ahiataku Togobo, said the energy generating company is committed to helping uncover the talent hidden in the youth who are the future engineers, inventors and leaders.
"It is for this reason that we are proud to partner with the Energy Commission for the 2021 SHS Renewable Energy Challenge".
DISCLAIMER: The Views, Comments, Opinions, Contributions and Statements made by Readers and Contributors on this platform do not necessarily represent the views or policy of Multimedia Group Limited.